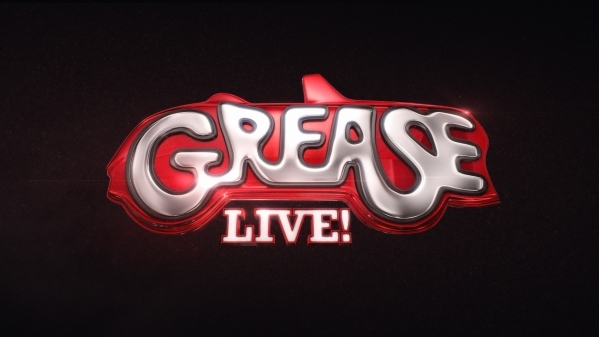 Be careful what you wish for.
Elle McLemore tried out for the Palo Verde cheerleading squad several times. She wanted it so badly that, after being denied an audition one year because of a technicality, the school board became involved. But she never made the cut and settled for playing cheerleader Patty Simcox in the school's production of "Grease."
Since graduating, the 24-year-old Las Vegas native has picked up the pompoms for the cheerleading movie "At the Top of the Pyramid." She's tumbled across a Broadway stage in "Bring It On: The Musical." And she's portrayed cheerleader Heather McNamara in off-Broadway's "Heathers: The Musical."
Now, she's come full circle, returning to the role of Patty in the heavily promoted "Grease: Live" (7 p.m. Sunday, Fox).
"It's so funny," the bubbly actress says. "It's almost like I put something out into the universe that was, like, 'Cast me as a cheerleader.' … It's almost like, OK, now is your time. You're literally never not going to be a cheerleader."
It might have something to do with her disposition.
Calling late for an interview, McLemore is overly apologetic. "Can I tell you what's happening in my life right now?" She'd just gotten lost in downtown L.A. and her phone had run out of juice. She'd been issued a parking ticket while buying a charger. And her dog had died the day before. But McLemore is so relentlessly upbeat, by the time she made it to the end of her laundry list of woes, she was laughing uncontrollably, in a manner best described as "Mary Tyler Moore's Laura Petrie in dire need of lithium."
After taking a breath, McLemore gets down to business. She admits to watching NBC's live productions of "The Sound of Music" and "Peter Pan" and wondering when she'd get a chance to do something similar. "Peter Pan Live!" featured a couple of her friends from "Bring It On," she says, which let her "see that it was within reach for me."
Then she learned Fox was developing a similar production of "Grease" and began fighting for the role of Patty — even though when she first auditioned last January, producers wanted to see her for the part of beauty school dropout Frenchy. (That role eventually went to singer Carly Rae Jepsen.)
After two or three auditions, she sent the producers an unsolicited video just to keep herself on their radar.
"I was, like, twirling batons," she says, "and doing, like, tumbling and trying to pull out all the tricks."
McLemore officially joined "Grease: Live" in October and has been rehearsing for the complicated event 10 hours a day, six days a week, since Nov. 30.
The musical takes place on multiple soundstages on the Warner Bros. lot, with cast members being shuttled between them via golf carts during commercial breaks. If there's any sort of delay in making it to the next location, McLemore says, "we're still going to be singing on the golf cart and miss half the choreography."
Then there's the matter of the weather. The production wraps up outdoors at the Rydell High carnival, complete with a working Ferris wheel. It's an ending the cast is locked into, rain or shine.
"But it could be exciting. It could be kind of magical if it rains, right?" McLemore says, laughing, before facing reality — and the possibility of electrocution. "No. Who am I kidding? Our mics will turn off, and everything will start sparking. Who knows what's going to happen?"
"Grease: Live" is a hybrid of the stage musical and the classic 1978 movie. In combining the two, McLemore says, Patty's role has been beefed up. "She's a little bit of a sassy pants. I always thought Patty was just kind of overly sunny and kind of obnoxious. But in this version, we've made her a little bit sassy and a little bit mean to Sandy."
Sandy, the good girl who falls for bad boy Danny Zuko (Aaron Tveit, USA's "Graceland"), is portrayed by Julianne Hough, the "Dancing with the Stars" breakout who attended the Las Vegas Academy. (Adding to the local ties, Mirage headliners Boyz II Men share the role of Teen Angel.)
As part of her expanded role, McLemore has to participate in a dance-off with Hough, something she describes as both hilarious and terrifying.
"She's such an amazing teacher," the actress says of her co-star. "She's such a huge legend for me when it comes to dance now. I watch her, and I'm just honored to be dancing onscreen with her."
The cast member she's become closest to, though, rose to fame as part of a different high school musical. "I'm having a blast with Vanessa Hudgens," McLemore says of the actress who's playing bad girl Rizzo. "She's amazing. She loves SoulCycle, so we've kind of bonded over that. She'll get me coffee. It's so funny, because I had a crush on (Hudgens' ex) Zac Efron growing up, but I never thought I'd actually be so Team Vanessa. She's the best."
In other celebrity crush news, Ryan Gosling and Channing Tatum have dropped by to watch rehearsals. "It feels like a dream walking around there," McLemore admits.
But that dream is coming to an end.
Aside from visiting her parents, "Tournament of Kings" pyrotechnician Todd VanDervoort and former showgirl Gail VanDervoort, and getting her Vegas "fix" — which usually includes a bloody mary at Park on Fremont and burgers at Shake Shack in Downtown Summerlin ("It's so good for your soul," she attests) — McLemore isn't sure what the future holds.
She's hoping Sunday night's exposure helps grease the wheels, so to speak, for TV's pilot season. She's looking to return to series television, after having been a part of the cast of Lifetime's "Army Wives" for its final season, by landing a role on a multi-camera sitcom.
Regardless, McLemore says she's ready to "put on the work pants" and get back to the grind of auditions.
"You never know what's coming," she says." Not only do you not know when your next job is, even when you do have a job, it could end at any moment.
"It's so unpredictable. But at the same time, I can't imagine doing anything else."
— Contact Christopher Lawrence at clawrence@reviewjournal.com. On Twitter: @life_onthecouch