Frank Sinatra Jr. has died at 72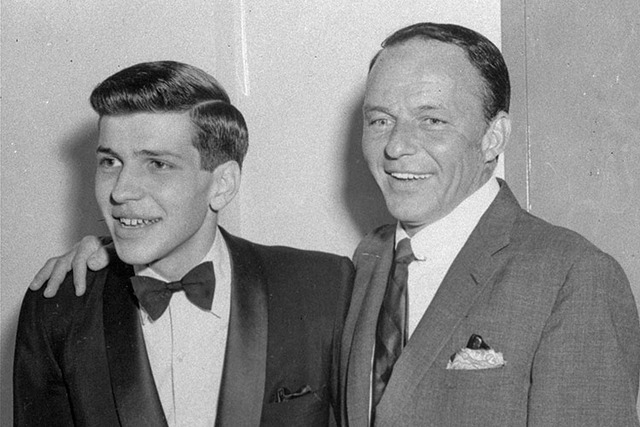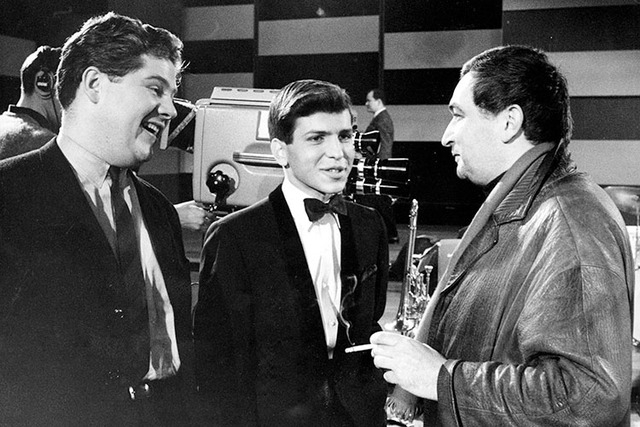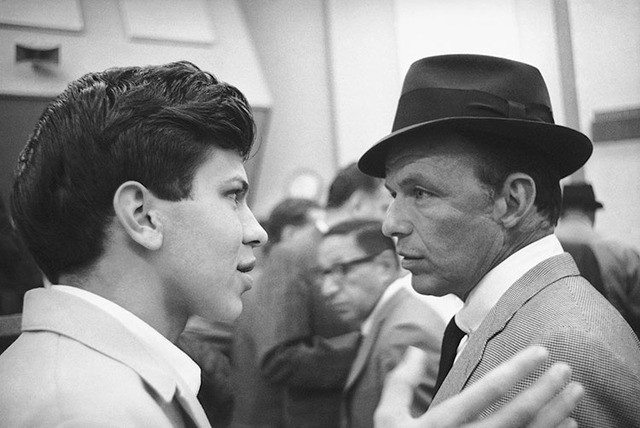 Frank Sinatra Jr., who performed in Las Vegas on his own or with his father for nearly 50 years, has died, his family confirmed. He was 72.
The Sinatra family said in a statement to The Associated Press that Sinatra died unexpectedly Wednesday of cardiac arrest while on tour in Daytona Beach, Florida.
In Las Vegas as elsewhere, Sinatra's solo career labored in the shadow of his father. While Senior played top-tier venues such as Caesars Palace, Junior was a recurring headliner downtown at the Four Queens in the 1980s.
But the bookends of Sinatra Jr.'s Las Vegas career bracket at least 48 years, from 1967 — when he began eight years of steady work in the Frontier's lounge — to his final local performance at The Smith Center for the Performing Arts last June.
"When I think of some of the wonderful experiences in this town, the anticipation of his (father's) arrival here … sometimes it makes me very happy and sometimes it makes me very sad," he noted in 2002.
His real name was Francis Wayne Sinatra — his father's full name was Francis Albert Sinatra — but he went professionally by Frank Sinatra Jr.
He was the middle child of Sinatra and Nancy Barbato Sinatra, who was the elder Sinatra's first wife and the mother of all three of his children. Sinatra Jr.'s older sister was Nancy Sinatra, who had a successful musical career of her own, and his younger sister was TV producer Tina Sinatra.
Father and son shared the stage during the elder Sinatra's last chapter as a live performer, when Frank Jr. would conduct the stage orchestra for his father's shows at Bally's and the MGM Grand from 1988 through his father's final performances on the Strip in 1993.
It was a delayed chance for the two to spend time together. When he was growing up, "I was busy with school; he was busy with his career," Sinatra told the Review-Journal's Carol Cling in June.
"Show business is unforgiving," he added. "When that phone is ringing, you have to (work). I was not resenting anything. I was trying not to flunk out of school."
The younger Sinatra admitted he was initially viewed "as a curiosity item — like Tiny Tim or Mrs. Miller" when he first took up singing.
"They put me in front of a big band and had me sing Tommy Dorsey tunes," he told the Review-Journal in 1985. "It wasn't hard to figure out what was happening," and he "died a thousand deaths up there on those stages."
"Sometimes I would walk home at daybreak after doing four shows in the old Driftwood Lounge at the Flamingo and wonder to myself, 'How long before I get thrown out of this business?'"
Instead, he hit the road with veteran bandleader Sam Donahue and learned to sing. "He groomed me for four years. That was my internship," Sinatra recalled.
Lake Tahoe was the location of Sinatra Jr.'s kidnapping in 1963 at the age of 19, a comedy of errors that was made into a movie, "Stealing Sinatra," in 2003.
But in 2002, he said he remembered Las Vegas as far back as 1954 and "how totally way out open it was, the mileage between the Flamingo and Sands."
In 1963, three men kidnapped him at gunpoint from a Lake Tahoe hotel. He was returned safely after two days when his family paid $240,000 for his release.
Barry Keenan, a high school friend of Nancy Sinatra, was arrested with the other two suspects, Johnny Irwin and Joe Amsler, and convicted of conspiracy and kidnapping.
Junior was the accessible Sinatra to a generation of musicians who played in his big band and the locals who came to see it at the Four Queens. "Every night was the same faces," he recalled in 2002. "We found out something very interesting. Half of the people who came to the show lived in Las Vegas."
After his father died in 1998, Sinatra put together a tribute to his father that toured and played the MGM Grand for three engagements with a 36-piece orchestra in 2002.
Sinatra overcame "a very nasty throat cancer battle" in 2003, he noted last June, and looked and sounded more like his father later in life.
"I think this is common to all of us," he said of the resemblance. "We think of our parents and we begin to have to recognize (that) it's part of aging."
The Associated Press contributed to this report.
Read more from Mike Weatherford at reviewjournal.com. Contact him at mweatherford@reviewjournal.com. Follow him @Mikeweatherford