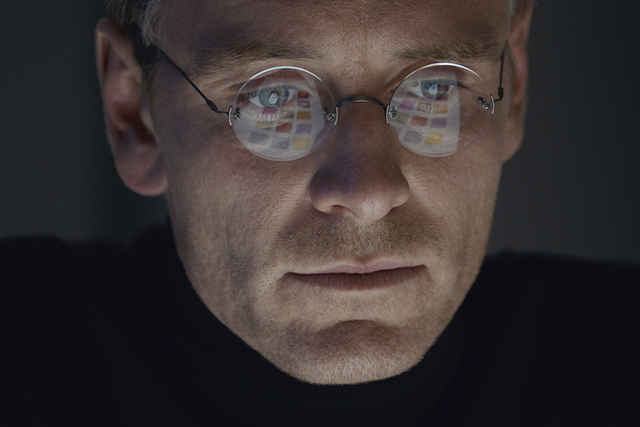 It's been a nostalgic 24 hours with the release of new footage from "Steve Jobs" and "Creed."
As beloved as Jobs is among Apple devotees, the first trailer for the biopic makes him out to be a world-class jackhole. But the film — written by Aaron Sorkin, directed by Danny Boyle and starring Michael Fassbender as the Apple founder — is still bound to be worlds better than "Jobs," the 2013 rush job starring Ashton Kutcher.
"Steve Jobs" will be released Oct. 9.
The goosebumpier of the two, though, is the first trailer for "Creed," which thankfully focuses on the son of "Rocky's" Apollo Creed character and not that band Scott Stapp was in.
"Creed" reconnects "Fruitvale Station" writer-director Ryan Coogler with that movie's star, Michael B. Jordan, as Adonis Johnson, an up-and-coming boxer who seeks out Rocky Balboa (Sylvester Stallone) to teach him about fighting and the father he never knew.
Just the sight of those iconic star-spangled trunks is spectacular. Now if only they can create a James Brown hologram to accompany him to the ring …
"Creed" opens Nov. 25.