Hollywood offers almost everything you could want for the holidays
November 15, 2013 - 12:13 pm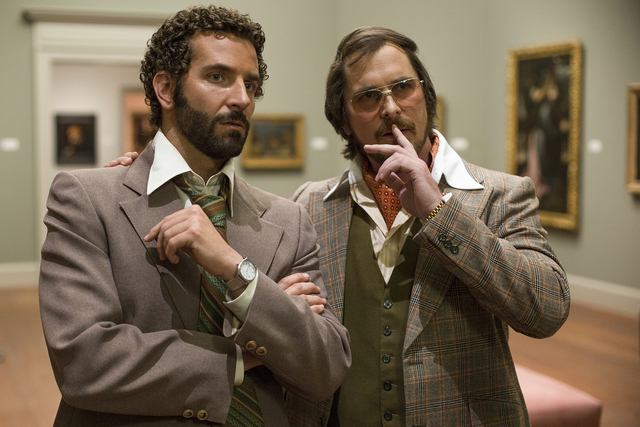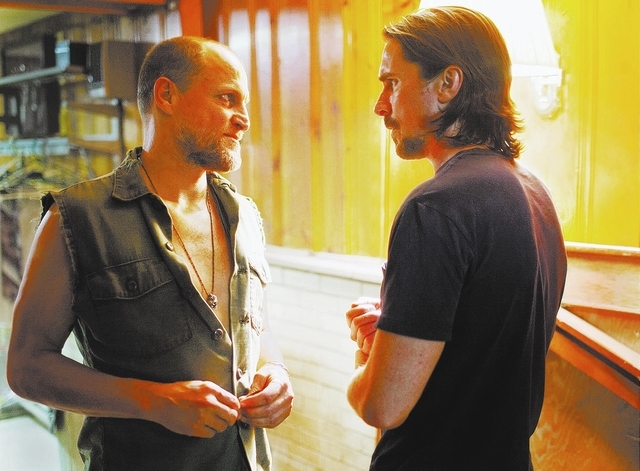 Parents aren't the only ones scrambling to get things ready for the holidays.
But instead of scouring the Internet for that must-have toy they didn't know existed until it had disappeared from shelves, George Clooney was scurrying to wrap up "The Monuments Men" and Martin Scorsese was busily snipping away, trying to get "The Wolf of Wall Street's" running time under three hours.
They both missed their deadlines.
"Monuments" was simply delayed from Dec. 18 to Feb. 7. But when "Wolf" missed its original Friday target, it was bumped to Dec. 25, which caused Paramount to move its other holiday release, "Jack Ryan: Shadow Recruit," from Christmas Day to Jan. 17.
In addition to "Monuments," 2014 now boasts one-time awards season hopefuls "Foxcatcher," from "Moneyball" director Bennett Miller, and "Grace of Monaco," starring Nicole Kidman as Grace Kelly, both of which also needed more time.
See what happens when you procrastinate?
Anyway, here's a look at the movies — Oscar bait, crowd-pleasers and, in some cases, both — that you'll actually be able to buy a ticket for this holiday season.
And, as those examples prove, release dates are subject to change.
NOV. 15
THE BEST MAN HOLIDAY (R): Taye Diggs, Nia Long, Morris Chestnut, Harold Perrineau, Terrence Howard, Sanaa Lathan and Regina Hall return 14 years after "The Best Man" for more romance and rivalries in "The Best Man Holiday."
NOV. 22
THE HUNGER GAMES: CATCHING FIRE (PG-13): There's a rebellion simmering in Panem as Katniss (Jennifer Lawrence) and Peeta (Josh Hutcherson) tour the districts in advance of the 75th annual slaughterfest in "The Hunger Games: Catching Fire."
DELIVERY MAN (PG-13): Vince Vaughn goes back to the immature-but-good-hearted-underachiever well, this time playing one who learns he's fathered 533 children through sperm donations and that 142 of those 20-somethings are suing to learn his identity, in "Delivery Man."
DALLAS BUYERS CLUB (R): A homophobic Texas electrician (Matthew McConaughey), diagnosed with AIDS in 1985 and given a month to live, smuggles alternative treatments into the U.S. to prolong both his life and the lives of dozens of others in the fact-based "Dallas Buyers Club."
KILL YOUR DARLINGS (R): Allen Ginsberg (Daniel Radcliffe), Jack Kerouac (Jack Huston) and William Burroughs (Ben Foster) encounter friendship, love and murder at Columbia University in 1944 in the based-on-a-true-story "Kill Your Darlings."
NOV. 27
FROZEN (PG): When her kingdom is cursed with eternal winter, a young woman (voiced by Kristen Bell) teams with a mountain man (Jonathan Groff) to track down her sister, the Snow Queen (Idina Menzel), in Disney's animated "Frozen."
HOMEFRONT (R): A disagreement at his daughter's school leads to trouble, in the form of a small-time meth dealer (James Franco), for a widowed former DEA agent (Jason Statham).
THE BOOK THIEF (PG-13): A young girl (Sophie Nelisse) is sent to live with foster parents (Geoffrey Rush, Emily Watson) in World War II Germany in "The Book Thief," based on the acclaimed novel.
OLDBOY (R): Freed after 20 years of solitary confinement, a man (Josh Brolin) searches for the people responsible for his kidnapping in Spike Lee's "Oldboy."
BLACK NATIVITY (PG): During the holidays, a Baltimore teen (Jacob Latimore) shuttles between his mother (Jennifer Hudson) and his estranged relatives (Forest Whitaker, Angela Bassett) in a modern adaptation of Langston Hughes' "Black Nativity."
PHILOMENA (R): With the help of a BBC reporter (Steve Coogan), a mother (Judi Dench) searches for the son she gave up for adoption in the U.S. decades ago in "Philomena."
THE ARMSTRONG LIE (R): A documentary that began as a celebration of Lance Armstrong's 2005 return to cycling became "The Armstrong Lie," a chronicle of one of the sport's biggest scandals.
DEC. 6
OUT OF THE FURNACE (R): When his Iraq war veteran brother (Casey Affleck) goes missing after becoming entangled in a crime ring, a steelworker (Christian Bale) searches for answers in "Out of the Furnace," from "Crazy Heart" director Scott Cooper.
DEC. 13
THE HOBBIT: THE DESOLATION OF SMAUG (NR): Bilbo (Martin Freeman), Gandalf (Ian McKellen) and more dwarves than you can shake a Fangorn walking stick at continue their journey, and face a fearsome dragon (Benedict Cumberbatch), in "The Hobbit: The Desolation of Smaug."
A MADEA CHRISTMAS (PG-13): The nation's favorite African-American-in-drag-as-an-elderly-grandmother (Tyler Perry) — take that, Eddie Murphy and Martin Lawrence — heads to the country for the holidays in "A Madea Christmas."
NEBRASKA (R): Convinced he's won a million-dollar sweepstakes, an old coot (Bruce Dern) drags his son (Will Forte) across four states in search of the prize in Alexander Payne's "Nebraska."
DEC. 18
AMERICAN HUSTLE (R): Dive into a world of bad clothes and even worse hair as David O. Russell inserts Christian Bale, Bradley Cooper, Jennifer Lawrence, Amy Adams and Jeremy Renner into the heart of the late-1970s Abscam scandal in "American Hustle."
DEC. 20
ANCHORMAN 2: THE LEGEND CONTINUES (NR): Speaking of terrible looks from another era, Ron Burgundy (Will Ferrell), Brick Tamland (Steve Carell), Brian Fontana (Paul Rudd) and Champ Kind (David Koechner) stay classy in New York as part of the first 24-hour news channel in "Anchorman 2: The Legend Continues."
SAVING MR. BANKS (PG-13): The untold story of the uneasy alliance between Walt Disney (Tom Hanks) and "Mary Poppins" author P.L. Travers (Emma Thompson) during the making of the classic film is revealed in "Saving Mr. Banks."
WALKING WITH DINOSAURS IN 3D (NR): The Late Cretaceous comes to life in "Walking With Dinosaurs in 3D," a fictional tale of a Pachyrhinosaurus named Patchi that's based on the landmark BBC miniseries.
DEC. 25
THE WOLF OF WALL STREET (NR): In the late 1980s, corrupt New York stockbroker Jordan Belfort (Leonardo DiCaprio) lived a life of money, sex and drugs as captured in "The Wolf of Wall Street."
THE SECRET LIFE OF WALTER MITTY (NR): An average guy (director Ben Stiller) leaves his daydreams behind in favor of a globe-spanning adventure in "The Secret Life of Walter Mitty."
GRUDGE MATCH (PG-13): Thirty years after their decisive rematch was canceled, two boxers (Robert De Niro, Sylvester Stallone) come out of retirement to settle the score — and make anyone who loved "Raging Bull" and the "Rocky" movies wince — in the comedy "Grudge Match."
AUGUST: OSAGE COUNTY (R): A Midwestern family returns home in a time of crisis in an adaptation of the Pulitzer- and Tony-winning play "August: Osage County," starring Meryl Streep, Julia Roberts and Ewan McGregor.
47 RONIN (PG-13): After their master is murdered and they're dispersed across Japan, a group of samurai bent on vengeance enlists the help of an outcast warrior (Keanu Reeves) in "47 Ronin."
JUSTIN BIEBER'S BELIEVE (PG): You can spend the holiday with pop music's favorite little elf with the concert documentary "Justin Bieber's Believe."
JAN. 10
HER (R): A heartbroken writer (Joaquin Phoenix) falls in love with his computer's operating system (voiced by Scarlett Johansson) in "Her," written and directed by Spike Jonze.
LONE SURVIVOR (R) Mark Wahlberg, Taylor Kitsch, Emile Hirsch and Ben Foster star as Navy SEALs on an ill-fated covert mission into Afghanistan in writer-director Peter Berg's "Lone Survivor."
TO BE ANNOUNCED
INSIDE LLEWYN DAVIS (R): In 1961, a young folk singer (Oscar Isaac) navigates the Greenwich Village folk-music scene in Joel and Ethan Coen's "Inside Llewyn Davis."
MANDELA: LONG WALK TO FREEDOM (PG-13): And Idris Elba portrays the rise, imprisonment and eventual election of the South African president in "Mandela: Long Walk to Freedom."
Contact Christopher Lawrence at clawrence@ reviewjournal.com or 702-380-4567.