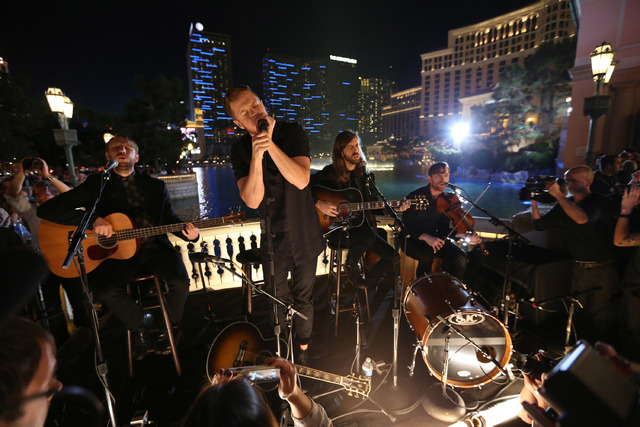 The Las Vegas rock/pop band is seeking "super fans" to be "treated like a VIP" during "an intimate performance" giving them "unprecedented access" during an upcoming video shoot here.
That's according to the site 1iota.com, which finds fans of celebrities to appear on camera during shows and events.
The fan-corralling site says Imagine Dragons will shoot their next video somewhere in the city on Feb. 6 and Feb. 8. (As far as I can tell, Fox5 first reported this.)
Oh! And how could I forget this line in the ad:
"Special prizes will be given away."
What kind of prizes would Imagine Dragons hand out to super fans? Intriguing, Dragons.