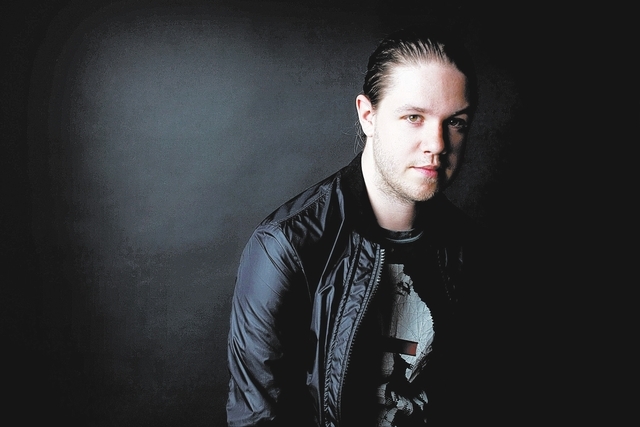 In Sweden, some people pronounce DJ-musician Deadmau5's name as "Dead Mau Five," instead of the correct "Dead Mouse." That's the danger of having a mouse name.
Also in Sweden, people call Swedish DJ-musician John Dahlback "John Dahlback" because he goes by his birth name when he performs (as he will Friday at Surrender nightclub).
So I asked him, why didn't he name himself something dumber, like, Deadmau5 Two?
"I think it was a lack of creativity from my side. I thought of a bunch of names, but then I decided it was better to go with my own name, even though it doesn't really work internationally."
Well, to be honest, Dahlback released some songs under false DJ names (about eight DJ names in total) during his old vinyl-DJ days, because he wanted to see if those songs were good enough to earn club play without their being labeled as "John Dahlback's new single."
What was Dahlback's favorite fake DJ name he used?
"Huggotron," he says.
Oh, that's terrible. But the explanation is nice.
"The day before I was born, my dad had a dream my name was Huggo, a really weird name they have been calling me ever since.
"So I took that and put 'Tron' after it, because I was making so much music, I considered myself a robot."
What was the worst fake DJ name he used?
"I did Johnny Future at one point," he says. "They were all these quickly chosen names."
Dahlback also gets to carry on his family name this professional way. He loves family. He recently released a music video starring muppets for his great dance-pop song "We Were Gods" without any "booty shaking" in the video, so his family could watch it comfortably.
"Yeah, it's not a booty-shaking, in-the-club sort of video. It's a nice video," Dahlback says.
"You sort of need to show (booty) to get people to watch it on YouTube. But I'm glad we chose this direction instead. I don't think I would feel good about showing a video like that to my mom and dad."
Does he have to show music videos to his family?
"I have to show everyone. Everyone's on Facebook. They're going to see the video eventually. I would be nervous if a video like that came out."
Awww, isn't that sweet?
Doug Elfman's column appears on Page 3A in the main section on Mondays, Tuesdays, Thursdays and Saturdays. He also writes for Neon on Fridays. Email him at delfman@reviewjournal.com. He blogs at reviewjournal.com/elfman.