Kids will, kids will rock you (in Las Vegas)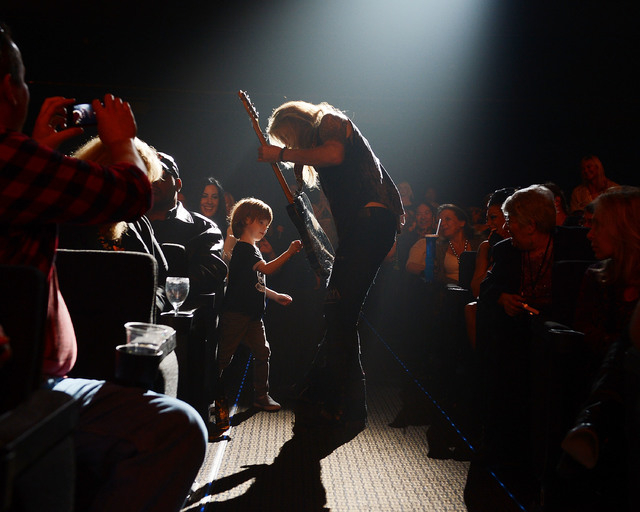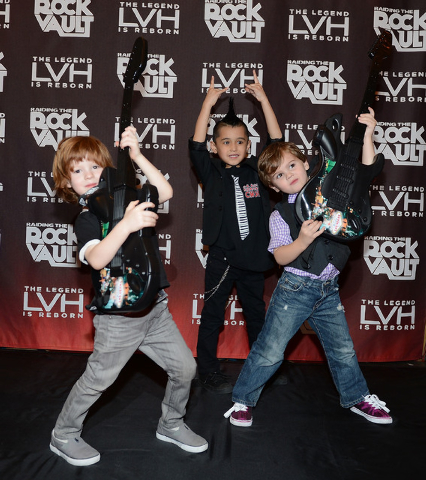 Kids making "I Wanna Rock" poses sure are cute, aren't they awww?
If you are unfamiliar, there is a rawkin' show called "Raiding the Rock Vault" at the LVH hotel, the hotel formerly known as the Las Vegas Hilton, where there used to be the most funnest "Star Trek" bar until the powers-that-be canned almost everybody associated with "Star Trek" because clearly, "What is this Star Trek we hear you speak of, hmm, why are zillions of Trekkers coming to Vegas every year I wonder?" Silly former Hilton execs.
Anyway, there is this rock show there now, featuring rawkers from various bands. To wit, in these lovely photos, by Denise Truscello/WireImage, you will find:
Michael T. Ross, Howard Leese, Carol-Lyn Liddle, Jay Schellen, Andrew Freeman, John Payne, Stephanie Calvert, Robin McAuley, Doug Aldrich and Paul Shortino.
This was on Tuesday. Was it Bring Your Kid To Work Day? More or less, yes, since it was media night, and these were some rawkers' kids.