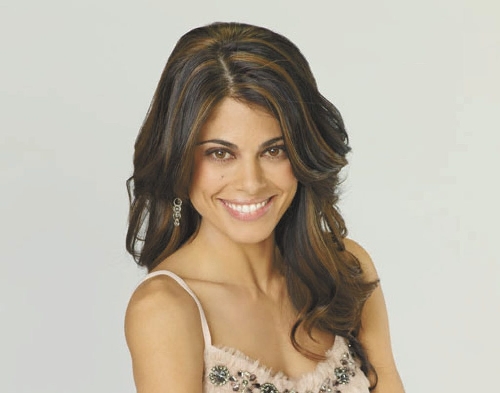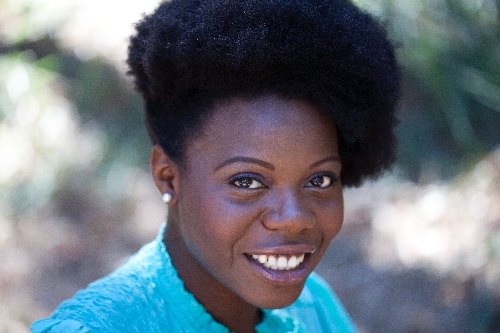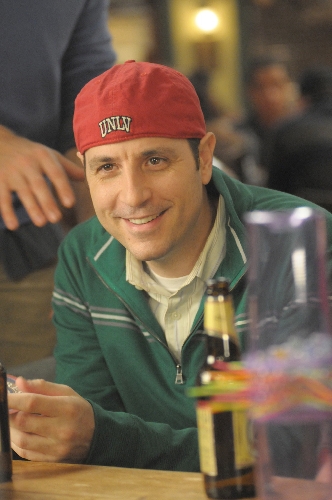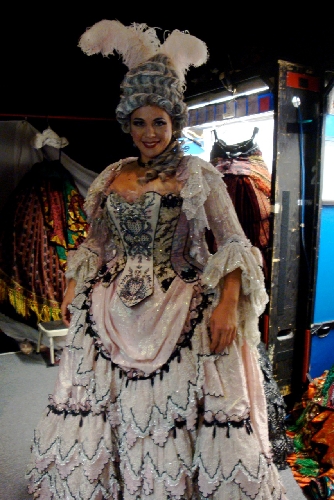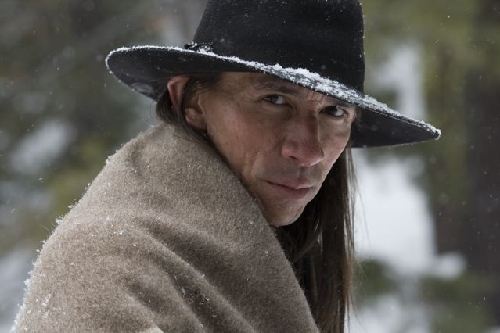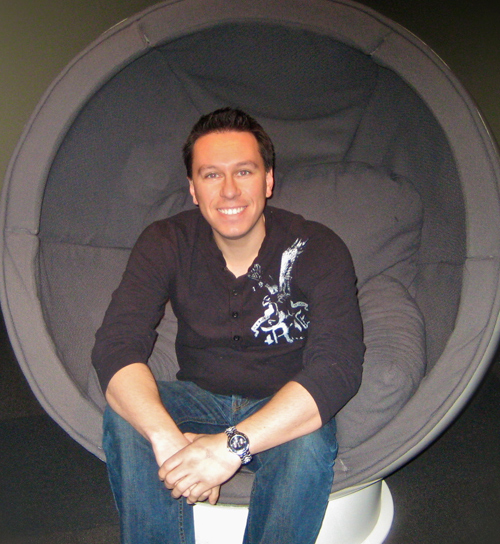 Make a mark, then there's Las Vegas.
Or …
First there's Las Vegas, then make the mark.
Performers often trod the former path but some follow the latter. Nurtured locally — from community theater to the University of Nevada, Las Vegas to the Strip — they've survived and even thrived in the business of show while others succumb to the ego-pummeling stress of unrelenting rejection.
Applause, please, for these troupers who emerged from Las Vegas to reach the spotlight of national careers:
Actress: Lindsay Hartley. Particulars: UNLV student, 1995; pro credits include "Passions," "Days of Our Lives," "All My Children" (currently, as Cara); local credit: singer/dancer in "Viva Las Vegas."
Talking shop: "When I was 16, I moved to Las Vegas because my parents relocated their business from Palm Springs, Calif., and they still have a business there (Little Baja Garden and Design). … I got a job as the singer in the variety show at 'Viva Las Vegas' (the youngest female performer on the Strip at the time) and I was trying to figure out what I wanted to do, whether I wanted to major in music or musical theater or theater. I kept switching my major. Then I decided I was just going to become a math teacher because I love math, so I switched my major. That week I got 'Grease' on Broadway (in the ensemble, and understudying the lead role of Sandy). I said, 'OK, I guess that's a sign from God.' But through 'Viva Las Vegas,' I got confidence, you learn about commitment, you make connections. When you get that kind of job, you feel extremely fortunate."
Actor: John T. Woods. Particulars: UNLV graduate, 2002; pro credits include "CSI: Miami," "24," "NCIS," "The Forgotten" and "Dark Blue"; local credits include numerous UNLV plays highlighted by "Picasso at the Lapin Agile."
Talking shop: "I showed up at UNLV as a computer science major and ended up graduating with a theater degree. Within the course credits of computer science we had to take a fine arts course. One of the conditions of the theater class was auditioning for a show. I'd never done it and I had more fun in that one class than I'd had in the last two years of college. I thought, 'Can I do this for a living?' I've worked really hard, but I've been incredibly fortunate. There have been a lot of serendipitous things in terms of who I've run into and opportunities I've had."
Actor: Michael Bunin. Particulars: UNLV theater student, left in 1988, now returning to finish his degree; pro credits include Kenny in TBS' "My Boys," "Scrubs," "CSI: Crime Scene Investigation," "Without a Trace," "Charmed," "Las Vegas" and "$#*! My Dad Says"; local credits include UNLV plays, highlighted by "The Front Page."
Talking shop: "I benefited by doing a lot of original work at UNLV. … I worked right away in commercials and did that for many years before I got into the right rooms and got some guest spots so I could get the series. Now it's pilot season so we're all out trying to get a new job. But I just shot two commercials and I'm as optimistic as the day I started."
Scenic designer: John Iacovelli. Particulars: UNLV graduate, 1981; pro credits include design for Broadway's "Peter Pan" and "The Twilight of the Golds," TV's "Ed" and "Babylon 5," and the movie "Honey, I Shrunk the Kids"; Emmy award for A&E broadcast of "Peter Pan"; local credits were many UNLV plays.
Talking shop: "When I was in stagecraft (at UNLV), it's as if I was Alice in Wonderland. I remember thinking that this magical door had opened. As an undergraduate, I did a lot of shows on the mainstage. There was an emphasis on reading plays. To this day, I have this huge knowledge of theatrical drama and styles and periods. … My highlight was when I did 'A Streetcar Named Desire' at the Geary Theater (in San Francisco). I remember sitting with my father on opening night and just crying, because this is where I always wanted to be."
Actress: Zonya Love Johnson. Particulars: UNLV graduate, 2007; pro credits include Broadway's "The Color Purple" and a national tour of "Avenue Q"; local credits were UNLV plays highlighted by "You're a Good Man Charlie Brown."
Talking shop: "The people I met (at UNLV) introduced me to a professional career, they kept my head on straight through a lot of things that can deter you in college. … I felt a huge connection to 'The Color Purple' and through God's grace, I was able to get an audition and take it forward into being cast. … It's a little slow right now, I've been auditioning here and there. But when you're good at something and you love it, you should run with it and that's what I did."
Assistant director: Aaron Tuttle. Particulars: UNLV graduate, 2005; pro credits include national tours of "Peter Pan" and "Doctor Dolittle," and assistant director of "Phantom: The Las Vegas Spectacular," and currently works at Seattle's Tony-winning 5th Avenue Theater, which originated the musicals "Hairspray" and "Jekyll & Hyde"; local credits include "Annie Get Your Gun" at UNLV and "Noises Off" at Super Summer Theatre.
Talking shop: "UNLV does so many new works, and all those playwriting classes helped me form new musicals and new plays. I was one of the people who cut down the script to 'Phantom of the Opera' to 95 minutes. That training came into play as soon as I came out of college. It was cut really tight and that's one of the reasons why. My highlight had to be working on 'Phantom' with Hal Prince, that I got to be at that level."
Actress: Satomi Hofmann. Particulars: Performed in Las Vegas from 1996-2007; pro credits include current Broadway run of "Phantom of the Opera" and Las Vegas shows "EFX" and "Menopause: The Musical," and the TBS special, "Earth to America"; local credits include "Children of Eden" for Signature Productions and "Seussical" with PS Productions.
Talking shop: "(Signature and PS Productions) had a reputation for doing really good theater. I'd seen a couple productions that were on par with some professional theaters. Those were joyful experiences, it's wonderful to go back to community theater where you had people who were there because they truly loved what they did. I even music-directed for Bishop Gorman (High School) when they did 'Little Shop of Horrors.' Just being on that side of the table informs everything I do. There were wonderful blessings for me in Las Vegas. When I left, it was simply time to go be a gypsy."
Actor: John Lorenz. Particulars: UNLV film department graduate; pro credits include video movies "After Dark," "Heathens and Thieves," "The Donner Party" and "Mega Shark vs. Crocosaurus" and a brief role for a still-unreleased Will Ferrell movie; local credits included "Hopscotch" at Las Vegas Little Theatre.
Talking shop: "(His career) could be moving faster but I'm not complaining. I've had friends who quit acting because the business wasn't what they thought it was, but it was everything I thought it was. I've had some success, but even the big stars, they take the small steps. It seems like forever to get me a break but I'm very positive about it. Each year I've been here (in North Hollywood) I've done a little bit more."
Actress: Keala Settle. Particulars: Pro credits include Broadway's "Priscilla Queen of the Desert" (previews begin in late February) and national tours of "South Pacific" and "Hairspray"; local credits include "Children of Eden" for Signature Productions, "The Wiz" and "Godspell" for PS Productions and "Annie" at Super Summer Theater.
Talking shop: "The 'in' thing to do was to book a Phil Shelburne show (director of PS Productions). There is a very special place in my heart for Phil because of the way he directs and what he wants out of his performers and how he pulls it out of you. You either love him or hate him and it's usually at the same time. He's like a freakin' drug. I very much love him. … (Community theater) is not a rat race, they want to do it because they really believe in what they're doing. That exists in commercial theater, but it's very rare."
Ex-adult film actress/director/producer: Jane Esther Hamilton, aka Veronica Hart. Particulars: Born and raised in Las Vegas, UNLV graduate, 1976; pro credits include films "Amanda By Night" and "Wanda Whips Wall Street," being an AVN Hall of Fame member, and appearing in mainstream films "Boogie Nights" and "Magnolia"; local credits include UNLV plays "The House of Bernarda Alba," "A Thurber Carnival," "The Birthday Party" and "Wait Until Dark."
Talking shop: "Years ago, when they were asked if anybody famous ever graduated from their theater department, it was myself and (ex-adult film actress) Ashlyn Gere. Isn't that hysterical? … I remember we won the American College Theater Festival, we went to the Kennedy Center and performed at the Eisenhower Theater. … I've done everything in making movies. If you get your degree in theater, you have to do everything from directing to trying a little writing to acting to making sets. All of it has been invaluable. When I went in (to adult movies), almost all the men were trained actors but almost all the women weren't. I was one of the few women who actually had training. … I never thought of being a porn star. I was just going to do a few movies. Am I happy with my decisions? If I had it to do over again, I'd probably do it exactly the same way."
Contact reporter Steve Bornfeld at sbornfeld@ reviewjournal.com or 702-383-0256