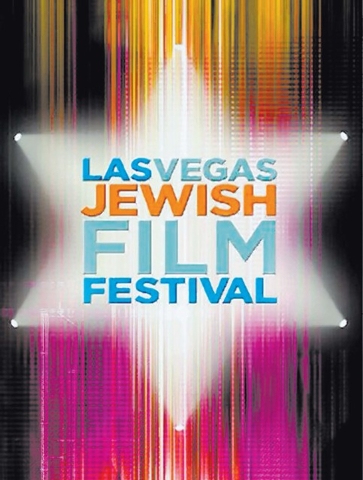 It's the year the Las Vegas Jewish Film Festival becomes a man.
The 13th annual celebration of Jewish comedies, dramas and documentaries will take place Saturday through Jan. 26 at the The Adelson Educational Campus, 9700 W. Hillpoint Road.
At 7 p.m. Jan. 23, the festival will venture to the South Point, 9777 Las Vegas Blvd. South, for a special screening at the Century Theatres of the drama "Bethlehem," Israel's official Oscar submission.
Scheduled guests set to attend their screenings include "Blumenthal" director Seth Fisher (1 p.m. Sunday), "Jews and Money" director Lewis Cohen (3:30 p.m. Jan. 19) and Linor Abargil, the subject of the documentary "Brave Miss World" (7 p.m. Jan. 16).
Individual tickets are $10 and festival passes cost $50. They can be purchased online at www.lvjff.org, or in person at any of the festival sponsors, including the Anti-Defamation League of Southern Nevada, Brandeis National Committee, Congregation Ner Tamid, Kraft/Sussman, Midbar Kodesh Temple, Temple Sinai and Touro University Nevada.
For a complete schedule, visit www.lvjff.org.
Something fishy
If you're a lutefisk lover, it's time to start planning. The Vegas Viking Sons of Norway Lodge's annual lutefisk dinner isn't until Jan. 25, but tickets are on sale now and must by purchased by Jan. 18. The dinner of lutefisk, roast pork, lefse, homemade Norwegian pastries and accompanying dishes is $20 for adults, $5 for children 10 and younger, with a cash bar and seatings at 3 and 6 p.m. It's at the Elks Lodge at 1217 Nevada Highway in Boulder City, but if you're planning to eat lutefisk that day, you need to call 702-869-5775 or visit www.vegasviking.com for information on getting tickets by mail.
So very Vegas
Jimmy Hopper virtually defines the meaning of "locals favorite," as 702-ers have turned out for him both in off-Strip and tourist-oriented venues. The singer-songwriter now digs in for Friday and Saturday nights at the Bootlegger Bistro, 7700 Las Vegas Blvd. South, starting Friday with sets at 9 and 11 p.m.
Showing what's special
If you had to choose one irreplaceable item that holds special meaning for you, what would you choose? And why? Cleveland photographer Charles Mintz got 170 people to do just that for his project "Precious Objects," which will be on display into April at Las Vegas City Hall and the Charleston Heights Arts Center. Mintz will discuss "Precious Objects" at 4 p.m. Thursday at the City Hall Chamber Gallery, 495 S. Main St. For more details, call 702-229-1012 or visit www.artslasvegas.org.
A little chin music
Scott Radinsky, frontman for SoCal melodic punk rockers Pulley, used to be a major league baseball pitcher who played for the White Sox, Dodgers, Cardinals and Indians. Don't whiff — get it! — and miss the band when it performs at 9 p.m. Saturday at Backstage Bar &Billiards, 601 Fremont St. Tickets are $12 in advance, $15 day of show; call 702-382-6601.