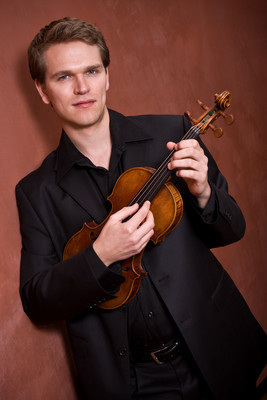 The Las Vegas Chamber Music Society will present the Mads Tolling Quartet in concert at 7 p.m. Friday at the Summerlin Theatre and Performing Arts Center, 1771 Inner Circle Drive.
Admission is $10. For more information, call 507-3860 or 217-7784.
The quartet includes Mads Tolling on violin, Mike Abraham on guitar, George Ban-Weiss on acoustic and electric bass and Eric Garland on drums.
Tolling performed at the age of 10 at the European Parliament meeting in Copenhagen, Denmark, before a standing-room only crowd. Between the ages of 10 and 14, he entered various competitions in Copenhagen, won first prizes in both classical music and jazz categories, and became known as a violin prodigy.
Now, at the age of 28, he has segued from band member with two-time Grammy Award-winning Turtle Island String Quartet and solo violinist with the Stanley Clarke Band to bandleader of his own quartet. He has recorded a CD called "Speed of Light."
The Las Vegas Chamber Music Society was established in 2003 to present local chamber music concerts.