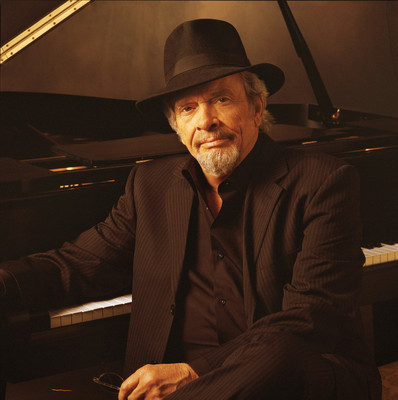 Midway through the conversation, Merle Haggard compares himself to a rapper.
At first, this seems like a reach — a 71-year-old country cuss, white as the Death Valley sand dunes of his native Southern California, professing an allegiance with a genre born on inner-city streets so far removed from the wide-open spaces of his home terrain.
But it makes sense, in a way.
Remember where Haggard came from: He's a storyteller first, once a prisoner of his lesser impulses, before finding freedom as a voice for those who didn't always have one, i.e., the rank and file, the people you ride the bus with, store clerks and petty crooks and everyone else who makes the world go 'round without much applause.
Isn't that, in a nutshell, also the broad outlines of hip-hop?
"I'm sort of like a country rapper, with a melody," Haggard says from his home in Redding, Calif., on a recent morning. "I think we can look over on the rap charts and see that there's a message in there — and people are still looking for a message. The rappers are doing something different. How long will it take us in the country field to do that?"
Haggard poses a fair question, one that he's long tried to answer.
He's been called a lot of things — a criminal, a patriot, a jingoist, a pioneer — and an argument could made for each of those tags at some point in his long, better-than-50-year career.
With a voice as deep as a drinking well, Haggard, along with Buck Owens, was one of the central figures behind the "Bakersfield Sound," named after their hometown, which eschewed the overwrought production values common in country at the time in favor of something earthier, more stripped down, more human.
In the '60s, when Haggard emerged, he was ahead of his time.
More than 40 years later, he still is — though he'd probably rather not be.
In recent times, country music has turned back to the glossy, more superfluous sounds that Haggard once defined himself against. Nashville tends to avoid social commentary — it's divisive, why alienate any demographic?
Hence, the airwaves haven't been too kind to country's old guard or newer acts who've attempted to keep the outlaw country ethos alive.
"Have you heard this new hot country radio?" fellow country lifer George Jones asked the crowd at a sold-out show at the Silverton recently. "They quit playin' them good ol' drinkin' songs."
He then took a second to ponder his career, if this had always been the case.
"I tell ya what, I'd be without a job."
Haggard can relate.
"I guess we're from a different place," he says of contemporary country radio. "The program directors, they don't want anything in a song that causes you to look up from your computer. I don't identify with that way of thinking.
"I think they're targeting a younger audience," he continues, "trying to find somebody who's thinking about something simpler, something easier to swallow."
It's hard to grow old gracefully in Nashville.
Classic rock radio keeps bands such as the Rolling Stones, Pink Floyd and Def Leppard in steady rotation even if their current records — if they even have any — don't sell much.
But long-running country acts don't really have that kind of outlet for their music.
Most elder honky-tonkers carry on either by getting used to playing to much smaller crowds or by trying to build their audience outside traditional country music circles, like Johnny Cash did before his death by working with noted rock and rap producer Rick Rubin for a series of stark recordings that often included covers of modern-day rock hits.
Willie Nelson similarly has attempted to broaden his audience, playing at multigenre music fests such as Bonnaroo and Coachella and finding some favor with the jam band set.
For his part, Haggard cut a couple of albums for the Anti- label, a subsidiary of punk-rock powerhouse Epitaph Records, which is as far removed from the Music City powers-that-be as it gets.
"When I started, country music was centered around Nashville. Being from California, I was coming from a different point of view and have been ever since," says Haggard, who's always been a bit of an outsider.
Haggard sounds a defiant tone as he says these last words, a bit of a change from his generally firm, but soft spoken demeanor. He's still a commanding presence when he wants to be, even though just a few months ago, he was diagnosed with lung cancer and had to undergo surgery, postponing a slew of shows late last year.
Already, Haggard is preparing to go back out on the road.
"I'm 95 percent recovered, got a good report. Just a little thin, but other than that, I'm fine," Haggard says. "I dodged a bullet, I guess."
Now, it's his time to return fire.
"As long as I breathe and sing, I'm going to try and come up with something that makes you turn your head," Haggard says. "I think there should a bit of news, a bit of opinion in the song, unless it's just a love song. A bit of that on every CD is necessary, but there also should be something to mark the time in which we live."
Contact reporter Jason Bracelin at jbracelin@ reviewjournal.com or 702-383-0476.
Preview Merle Haggard 8 p.m. today Access Showroom at Aliante Station, 7300 Aliante Parkway, North Las Vegas $44-$77 (547-5300)