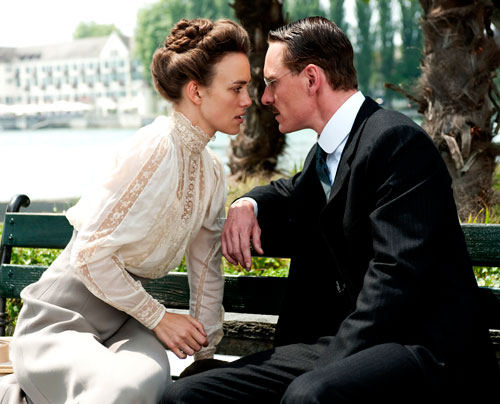 The movie: "A Dangerous Method"
When: Opening Friday at local theaters
Cast: Keira Knightley, Viggo Mortensen, Michael Fassbender
Director: David Cronenberg
The story: The touchy relationship between pioneering psychoanalysts Carl Jung and Sigmund Freud falls apart — over a sexually hysterical patient.
The buzz: Good things come in threes. This period drama marks Mortensen's third collaboration with Cronenberg, following "A History of Violence" and "Eastern Promises" — and it's Fassbender's third cinematic showcase in two weeks, following last week's arrival of "Haywire" and "Shame."
— By Carol Cling