Latest DVDs, CDs, books: April 24
April 24, 2012 - 12:59 am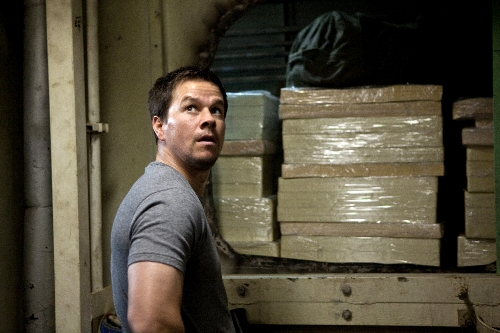 A look at some of the DVDs, CDs and books hitting stores this week.
DVDS
"Contraband" (R): Hoping to protect his family, an ex-smuggler (Mark Wahlberg) heads to Panama to score millions in counterfeit cash.
It's "Welcome to Las Vegas" time for several movies that never made it to local theaters. The horror entry "The Innkeepers" (R) traces the final days of a reputedly haunted New England hotel; Sara Paxton and Kelly McGillis star. In "The Wicker Tree" (R), a reimagining of 1973's eerie "The Wicker Man," young missionaries (Brittania Nicol, Henry Garrett) find an inexplicably warm welcome from a Scottish baron (Graham McTavish). Another chiller, the fact-based "The Fields" (not rated), focuses on a young boy (Joshua Ormond) caught up in a nightmare on his grandparents' farm . And in "Dark Tide" (R), a shark expert (Halle Berry) leads a millionaire thrillseeker on a dangerous dive.
On the TV-transfer list, HBO's "Cinema Verite" (not rated) takes a fictionalized look at PBS' groundbreaking reality series "An American Family," with Diane Lane, Tim Robbins, James Gandolfini and Las Vegas' own Thomas Dekker. Series titles (all unrated) include "Car 54 Where Are You? – The Complete Second Season," "Agatha Christie's Poirot: Series 4," "The Real Housewives of New York City: Season 4" and "The Amazing Race: Seasons 5 and 6."
CDS
Jack White, "Blunderbuss": Don't be fooled by the cracker song. It's a rock 'n' roll head fake.
"Sixteen Saltines," a hair-on-fire rave-up from Jack White's solo debut, is quite unlike the rest of the record.
It's the only song of its kind on the album, which explores White's country and folk influences to a greater extent than he did in the White Stripes.
Guess he's leaving the rockin' for the Raconteurs.
Also in stores: Anathema, "Weather Systems"; Brendan Benson, "What Kind of World"; BRAD, "United We Stand"; BT, "Laptop Symphony"; Dandy Warhols, "This Machine"; Eve 6, "Speak in Code"; LP, "Into the Wild: Live At EastWest Studios (CD/DVD)"; Public Image Ltd., "One Drop"; and Joe Satriani, "Satchurated: Live in Montreal."
BOOKS
"The Wind Through the Keyhole" by Stephen King: The master of horror returns to the Mid-World of his Dark Tower fantasy saga with this story within a story as Roland Deschain tells of his early days as a gunslinger.
On the nonfiction front, Pulitzer Prize winner Anna Quindlen explores marriage, mothers and more in the memoir "Lots of Candles, Plenty of Cake."
Also hitting shelves: "After Camelot: A Personal History of the Kennedy Family – 1968 to the Present" by J. Randy Taraborrelli; "Aunt Dimity and the Village Witch" by Nancy Atherton; "Asylum: Hollywood Tales from My Great Depression " by Joe Pantoliano; "Bill Veeck: Baseball's Greatest Maverick" by Paul Dickson; "Crystal Gardens" by Amanda Quick; "The Immortal Rules" by Julie Kagawa; "Oklahoma City: What the Investigation Missed – and Why It Still Matters" by Andrew Gumbel and Roger G. Charles; "Prague Winter: A Personal Story of Remembrance and War, 1937-1948" by Madeleine Albright; "Rebel Fire" by Andrew Lane; "Red, White, and Blood" by Christopher Farnsworth; "The Selection" by Kiera Cass; "Thumped" by Megan McCafferty; "Total Memory Makeover: Uncover Your Past, Take Charge of Your Future" by Marilu Henner; and "Under Oath" by Margaret McLean.