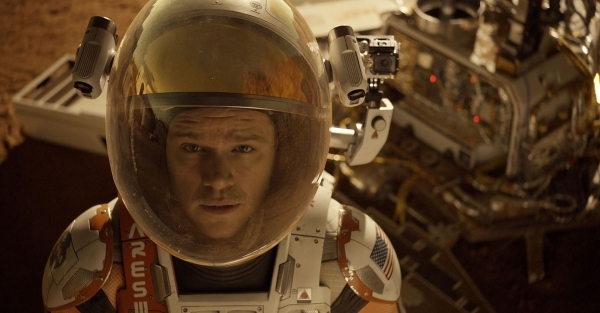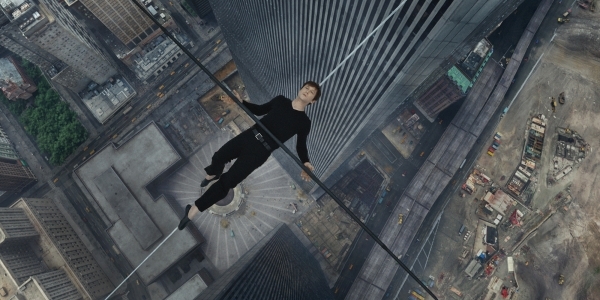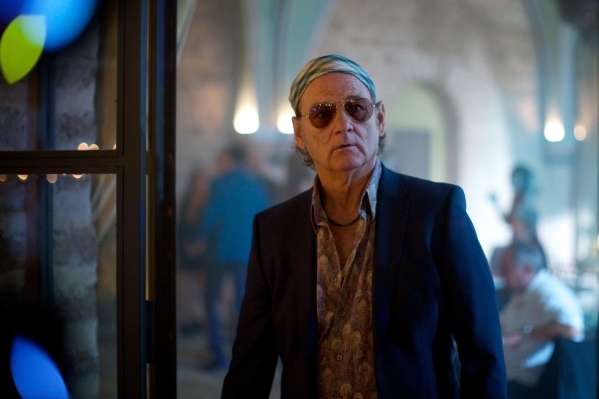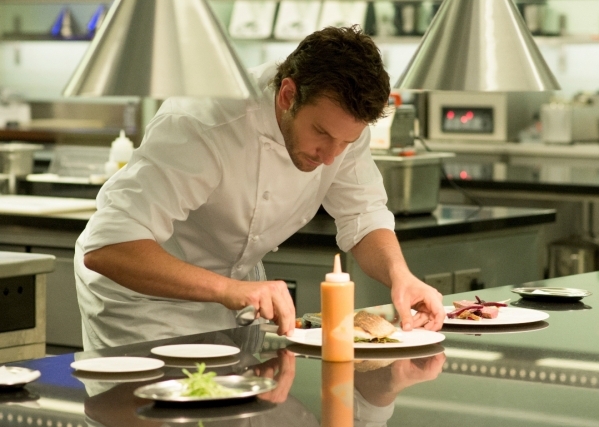 Labor Day may mark the unofficial end of summer, but as far as Hollywood is concerned, it's been over for weeks.
Take "Straight Outta Compton" outta the mix, and the August release schedule was just brutal, ranging from underperformers such as "The Man From U.N.C.L.E.," "Shaun the Sheep Movie" and "Sinister 2" to the raging dumpster fire that was "Fantastic Four."
Things won't pick up for another couple of weeks until the prestige releases start to trickle out Sept. 18 with Johnny Depp's "Black Mass."
From there, the next few weeks will serve as the gateway to the holiday/Oscar season with new movies from Matt Damon and Ridley Scott ("The Martian"), Michael Fassbender and Danny Boyle ("Steve Jobs") and Tom Hanks and Steven Spielberg ("Bridge of Spies").
And, it's worth noting, that "Birdman" and "Argo," two of the past three best picture Oscar winners, were released during October.
Here's a look at what the fall movie season has to offer. And, as always, release dates are subject to change. Watch the trailers above.
FRIDAY
Newcomer Ed Skrein takes over for Jason Statham by stepping into Frank Martin's driving shoes in "The Transporter Refueled."
In New York, a lonely college freshman (Lola Kirke) is taken in by her free-spirited soon-to-be stepsister (Greta Gerwig) in "Mistress America," the latest collaboration between Gerwig and writer-director Noah Baumbach.
In what sounds like a historical, Irish version of "Footloose," Jimmy Gralton (Barry Ward) reopens his popular dance hall during the worst of the Depression, a decade after it was closed after a series of violent protests, in the fact-based "Jimmy's Hall."
SEPT. 11
M. Night Shyamalan teams with the one-man, micro-budget horror factory Jason Blum (the "Paranormal Activity," "The Purge" and "Insidious" franchises) for "The Visit," in which young siblings discover strange things are afoot during their first trip to their grandparents' farm.
A lobbyist (Sanaa Lathan) is torn between a charming stranger (Michael Ealy) and her ex-boyfriend (Morris Chestnut) in the thriller "The Perfect Guy."
During China's cultural revolution, a young student is sent from Beijing to live among the nomadic herdsmen of Inner Mongolia in "Wolf Totem," based on Jiang Rong's best-selling novel.
SEPT. 18
Johnny Depp tackles one of his least Johnny Depp-ian roles in years as Boston mobster James "Whitey" Bulger in "Black Mass," directed by Scott Cooper ("Crazy Heart") and co-starring Joel Edgerton, Benedict Cumberbatch and Kevin Bacon.
Jason Clarke, Josh Brolin, John Hawkes, Sam Worthington and Jake Gyllenhaal try to survive a snowstorm for the ages in "Everest," which opens Sept. 18 on Imax and other large format 3-D screens. It opens everywhere else Sept. 25.
Thomas (Dylan O'Brien) and the rest of the Gladers are back, battling the mysterious organization known as WCKD, in "Maze Runner: The Scorch Trials."
The book "The Purpose Driven Life" helps a young woman (Kate Mara) find peace for herself and the man (David Oyelowo) holding her hostage in her apartment in the-based-on-a-true-story drama "Captive."
A lesbian grandmother (Susan Sarandon), her single daughter (Naomi Watts) and her grandchild (Elle Fanning), who's hoping to transition from female to male, come together in "About Ray."
SEPT. 25
A 70-year-old widower (Robert De Niro) goes to work for the founder (Anne Hathaway) of a fashion website in the comedy "The Intern," from writer-director Nancy Meyers.
Dracula (voiced by Adam Sandler) tries to teach his half-human, half-vampire grandson how to be a monster in the animated "Hotel Transylvania 2," featuring the voices of Kevin James, David Spade and Mel Brooks.
An elite task force tries to stop the flow of drugs in a U.S.-Mexican border area in "Sicario," starring Emily Blunt, Benicio Del Toro and Josh Brolin.
American Bobby Fischer (Tobey Maguire) takes on Russian Boris Spassky (Liev Schreiber) during the 1972 World Chess Championship in "Pawn Sacrifice."
The 1969 riots in Greenwich Village serve as a backdrop for the fictional drama "Stonewall."
A woman (Lily Tomlin) has to help her granddaughter (Julia Garner) scrounge up $600 by sundown in the comedy "Grandma."
SEPT. 30
French high-wire artist Philippe Petit (Joseph Gordon-Levitt) traverses the void between the twin towers of the World Trade Center in "The Walk," which opens Sept. 30 in Imax 3-D. It opens everywhere else Oct. 9.
OCT. 2
Presumed dead and left behind on Mars, astronaut Mark Watney (Matt Damon) must devise a way to contact his crew, then stay alive long enough to be rescued, in director Ridley Scott's "The Martian," co-starring Jessica Chastain, Kristen Wiig, Jeff Daniels and Chiwetel Ejiofor.
Tom Hardy portrays real-life London gangsters Reggie and Ronnie Kray in the crime thriller "Legend."
An American (John Cusack) investigates the death of his friend in 1940s China in the long-delayed "Shanghai," which was first released overseas in 2010 and co-stars Chow Yun-Fat and Gong Li.
OCT. 9
Michael Fassbender dons the famous black turtleneck for "Steve Jobs," from writer Aaron Sorkin and director Danny Boyle.
An orphan named Peter (Levi Miller) travels to Neverland in the origin tale "Pan," featuring Rooney Mara as Tiger Lily, Garrett Hedlund as Hook and Hugh Jackman as Blackbeard.
When a single father (Andrew Garfield) is evicted from his home, he goes to work for the shady businessman (Michael Shannon) who kicked his family out on the street in the thriller "99 Homes."
The story of Malala Yousafzai, the 15-year-old girl who was shot in the head by Taliban gunmen, is told in the documentary "He Named Me Malala."
OCT. 16
Attorney James Donovan (Tom Hanks) tries to negotiate the release of captured U-2 spy plane pilot Francis Gary Powers in Steven Spielberg's Cold War drama, "Bridge of Spies."
Jack Black portrays author R.L. Stine, whose monstrous characters are released into a suburban neighborhood, in the comedy "Goosebumps."
Mia Wasikowska, Jessica Chastain and Tom Hiddleston star in writer-director Guillermo del Toro's ghost story "Crimson Peak."
When she is diagnosed with lung cancer, a New Jersey police detective (Julianne Moore) fights for the right to have her pension transferred to her domestic partner (Ellen Page) in the true story "Freeheld," co-starring Steve Carell and Michael Shannon.
OCT. 23
During a USO tour of Afghanistan, a washed-up rock manager (Bill Murray) discovers a passionate young performer and guides her through the singing competition "Afghan Star" in "Rock the Kasbah."
"American Sniper's" Bradley Cooper and Sienna Miller reunite in "Burnt," the story of a bad-boy chef looking for a second chance.
Vin Diesel stars as the final sorceress slayer in "The Last Witch Hunter."
The truly outrageous 1980s toys and the cartoons they inspired come to life in "Jem and the Holograms."
"Paranormal Activity: The Ghost Dimension" is being billed as the franchise's "horrifying conclusion."
OCT. 30
Rival political consultants (Sandra Bullock, Billy Bob Thornton) square off during a Bolivian presidential election in "Our Brand Is Crisis."
A suburban wife and mother (Sarah Silverman) hides her depression and self-destructive behavior from her husband (Josh Charles) in "I Smile Back."
And, just in time for Halloween, three scouts and a cocktail waitress battle the undead in "Scout's Guide to the Zombie Apocalypse."
— Contact Christopher Lawrence at clawrence@reviewjournal.com. On Twitter: @life_onthecouch
Like RJ Neon on Facebook: