Music legend Bryan Ferry, his legacy and 4 women he's bringing to Vegas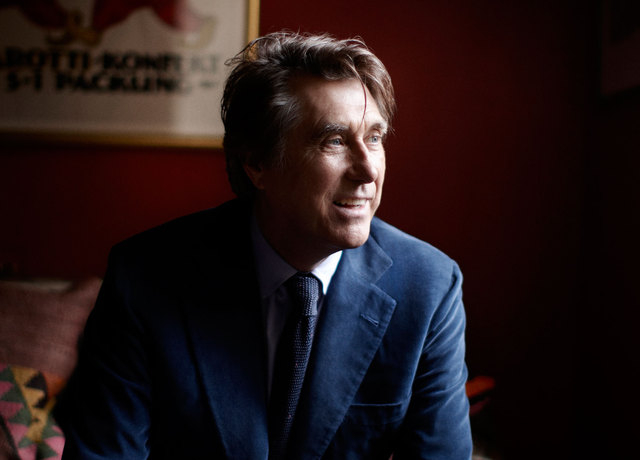 Bryan Ferry will sing Saturday at the Palms, so I called him up and asked whether he ever saw Bill Murray sing his classic song "More Than This" in "Lost in Translation" (the "Casablanca" of my privileged generation).
"Of course," Ferry, 68, said in a soft British confirmation. "It was very moving."
In the scene, Murray emotes an aging mortality while crooning to Scarlett Johansson, "You know there's nothing more than this, tell me one thing more than this."
To me, Murray's "More Than This" scene gives "Lost in Translation" a thematic crux.
"You're absolutely right," Ferry said. "It's the turning point of the film.
"The girl falls in love with the guy. I'm very pleased Sofia (Coppola, the director) used the song."
My next question to Ferry was the one I have wondered forever: Isn't "More Than This" an achingly romantic ode to nihilism because its tones and textures are kind of a downer (in a good way)?
"No. It's a love song," Ferry said.
And so I have been wrong for 32 years.
"That's what it is. It's saying, 'That's all there is,' " is love, he said.
"Well," I said with my journalistic trickery. "What's more nihilistic than love?"
"Tell me about it," said Ferry, a man old enough to truly understand love, as he has been married and divorced and married and divorced and in the loving arms of models and beauties his whole life.
I should point out "More Than This" was not Ferry's solo hit but rather the defining moment of Roxy Music, his influential art pop band with Brian Eno.
I asked whether it is gratifying in a very long career to still reside in pop music's exclusive pantheon of legends.
"I've loved music all my life. It's kind of what I've devoted my life to, in a way. So yes, it is gratifying people are still interested in what I do. I still work hard. Harder than ever, it seems."
Ferry put on a big jazz tour last year, coordinated with his contributions to "The Great Gatsby" blockbuster. He is a devotee of jazz, and America invented jazz.
"I love America," Ferry said. "It's been a great inspiration in music because all my heroes came from there, initially in the jazz world and blues artists, then later, all the great R&B, rock, Motown and Memphis (stars).
"My whole musical culture is from America, really, with bits of European masters thrown in."
More recently, Ferry recorded his first ever guest vocals on someone else's music when he sang for Norwegian electronic musician Todd Terje's cover of Robert Palmer's "Johnny and Mary."
Ferry told me he will put out a new album in the end of September, he hopes, after having collaborated lately with Johnny Marr, Niles Rodgers and Flea.
"It's not a jazz album, I hasten to say," he said.
For now, he is touring America. Freshly divorced, he tours more now because his sons have grown up.
"I'm looking forward to coming to Vegas. I haven't been there in quite a while.
"We've got four girls in the band," said the man who is famous for putting female models on album covers. "You can never have enough."
Doug Elfman's column appears on Tuesdays, Thursdays and Saturdays. Email him at delfman@reviewjournal.com. He blogs at reviewjournal.com/entertainment/reel.