10 must-see acts at Punk Rock Bowling festival in Las Vegas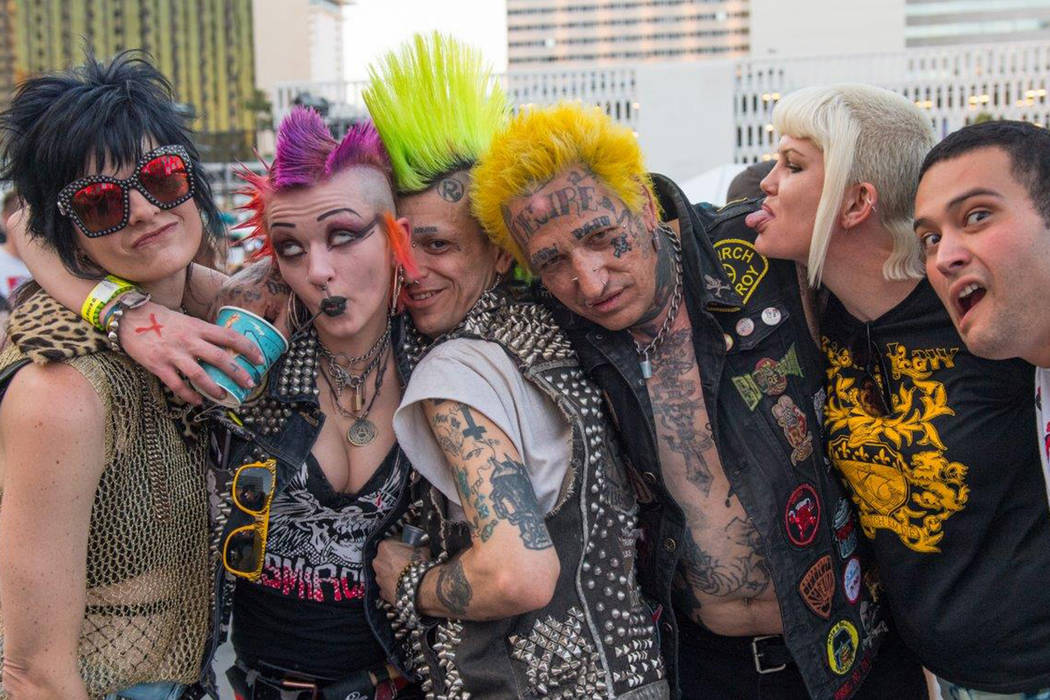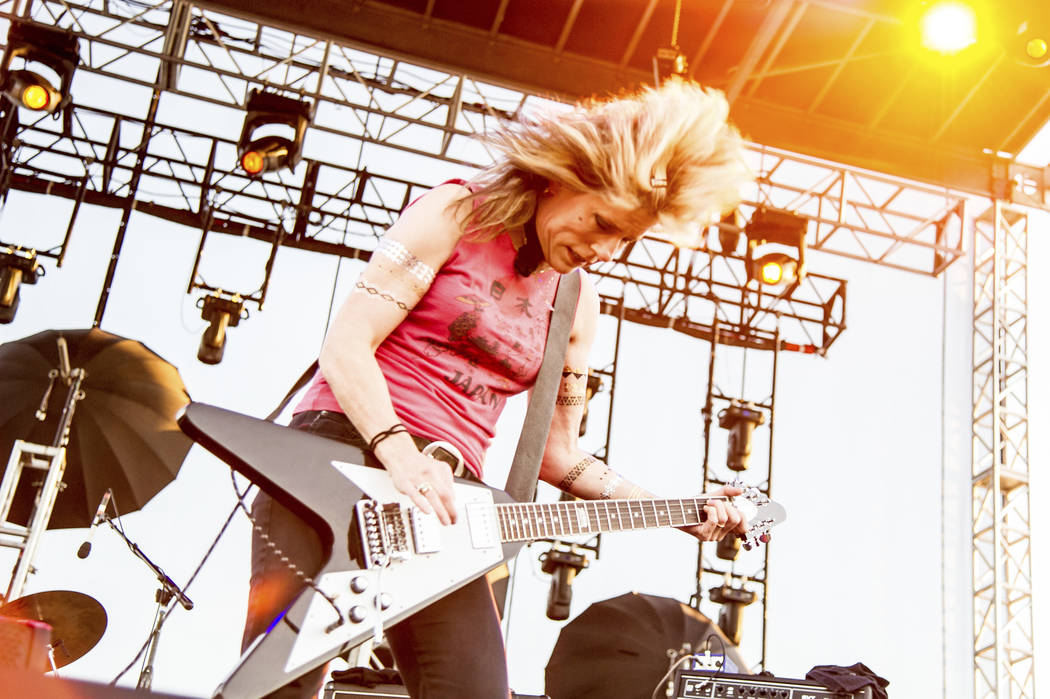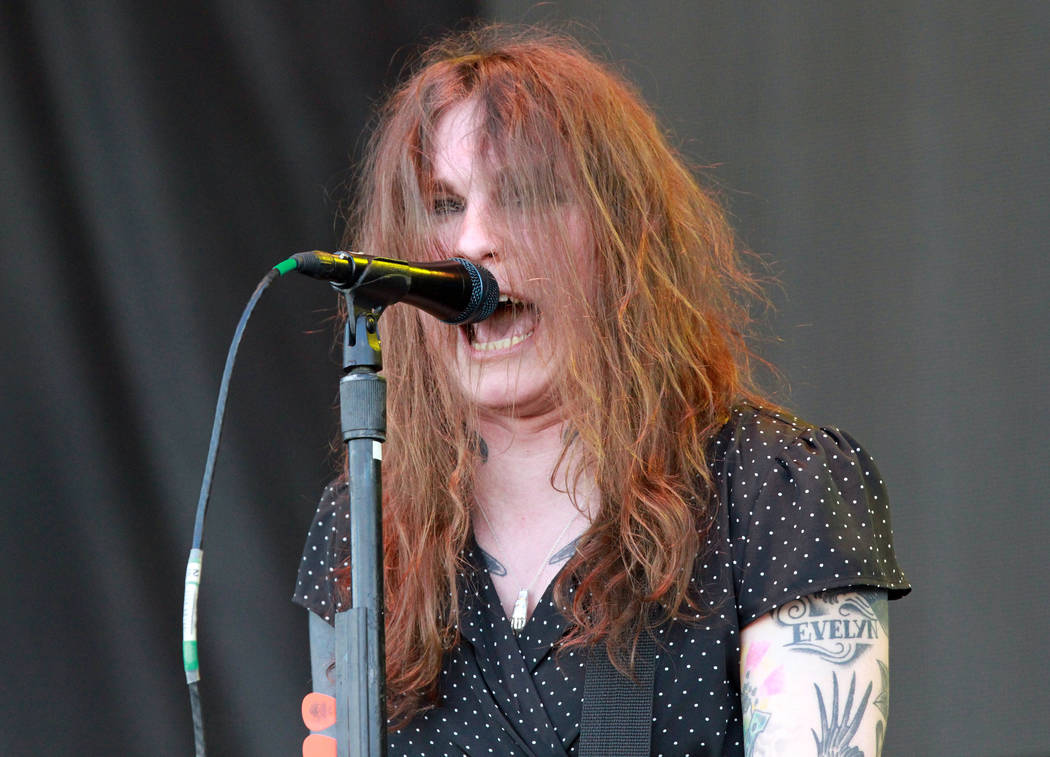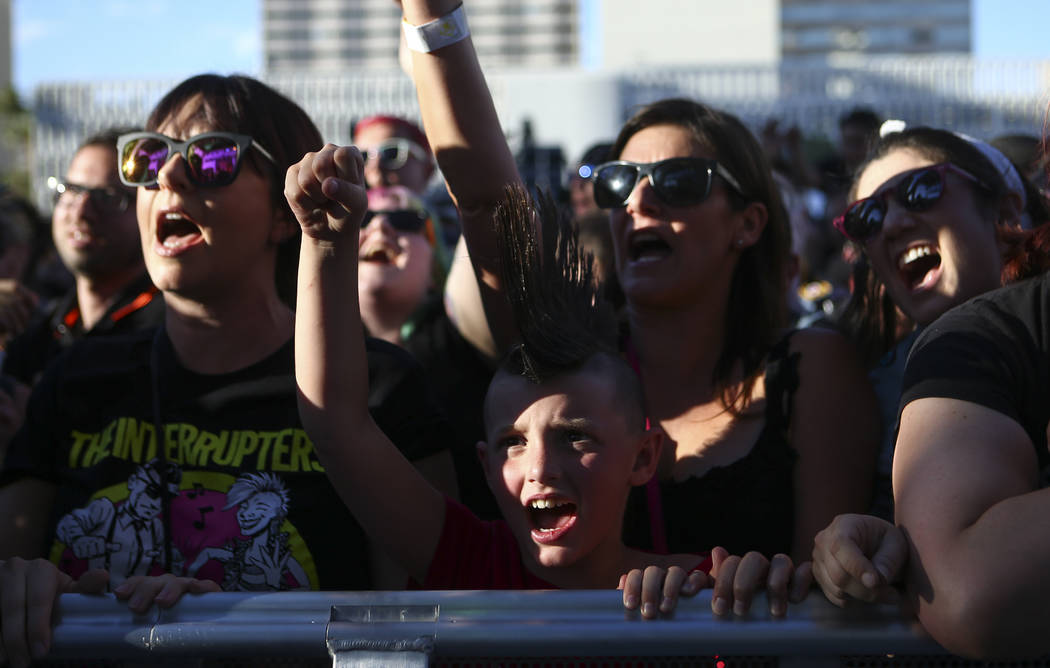 Punk Rock Bowling turns 20 this weekend.
Just think, in another year, it'll be old enough to buy a beer.
Then it can join the scads of PRB revelers from around the globe in hoisting an adult beverage or two at one of Vegas' best and rowdiest annual parties.
With 27 bands performing on the PRB festival stage at the Downtown Las Vegas Events Center and dozens more playing club shows, here are 10 acts not to miss this weekend:
■ The Bronx and the Dwarves, Friday, The Bunkhouse Saloon: The hard-rockin' The Bronx and the harder-livin' Dwarves are easily the most debauched pairing at PRB.
■ L7, Saturday, Downtown Las Vegas Events Center: The grunge-punk greats and riot grrl precursors are back after a lengthy hiatus. Pro tip No. 1: Get out of their way or they might shove.
■ Suicidal Tendencies. Saturday, DLVEC: Performing an old-school "cyco punk set," this SoCal hardcore institution will revisit its early days before the band adopted more metallic leanings. Pro tip No. 2: If frontman Mike Muir demands a Pepsi, just give him one, OK?
■ Dead Boys, Saturday, Backstage Bar & Billiards: These Cleveland punk forebears may no longer be "Young, Loud and Snotty," but they still bring plenty of volume and 'tude to oft-covered standards such as "Sonic Reducer" and "Ain't It Fun."
■ Larry and His Flask, Sunday, DLVEC: Expect to see the most well-manicured facial hair and nattiest attire when this party-starting punk-grass troupe livens things up, banjos in hand.
■ Agnostic Front, Sunday, Fremont Country Club: Tattooed down to their retinas, these New York City hardcore badasses will test your tough-guy bona fides with one boot-to-the-cranium anthem after the next.
■ At The Drive In, Monday, DLVEC: Some scene spoilsports are bemoaning ATDI's inclusion on this year's bill for somehow not being punk enough, even though they're far more punk than their detractors. Here's what really matters: They're one of the best, most combustible live acts out there.
■ Steve Ignorant & Paranoid Visions Presents: Crass Songs '77-'84, Monday, DLVEC: British anarcho punks Crass were advocating for women's and animal's rights and espousing environmental consciousness long before it became more commonplace to do so. You'd have to be more ignorant than Steve to sleep on this one.
■ X, Monday, DLVEC: Hard to believe these Los Angeles punk pioneers are playing the PRB festival stage for the first time. Even harder to believe? That anyone would miss the chance to see them here.
■ Against Me!, Monday, DLVEC: They've played the PRB main stage twice and detonated it both times. Think this go-round will be any different?
Contact Jason Bracelin at jbracelin@reviewjournal.com or 702-383-0476. Follow @JasonBracelin on Twitter.