3 reasons not to miss Smashing Pumpkins' reunion in Las Vegas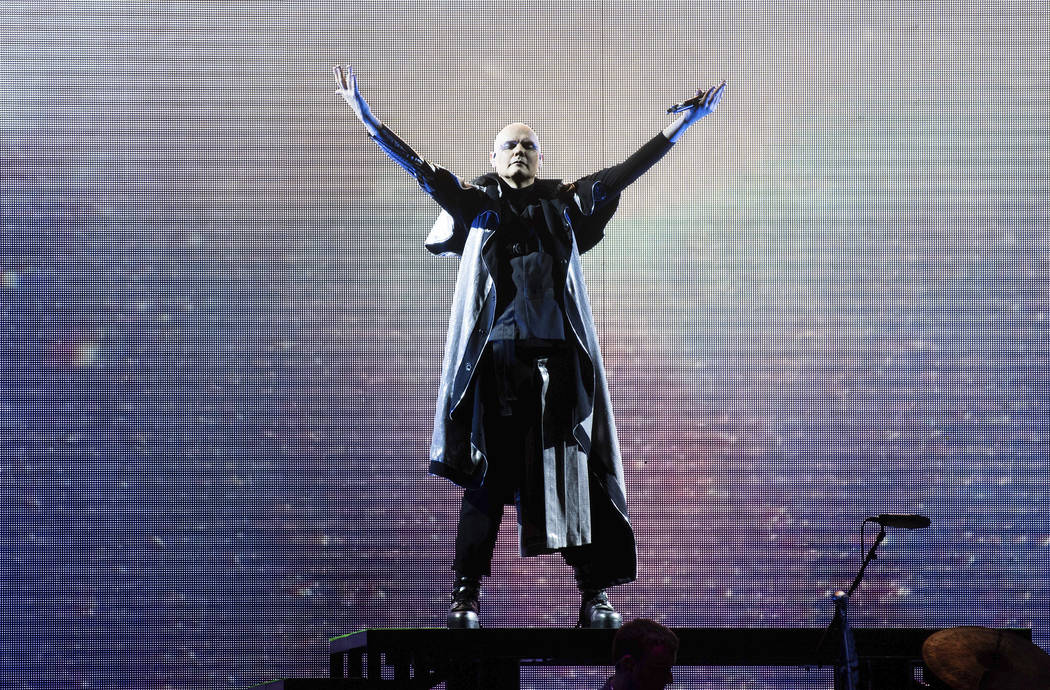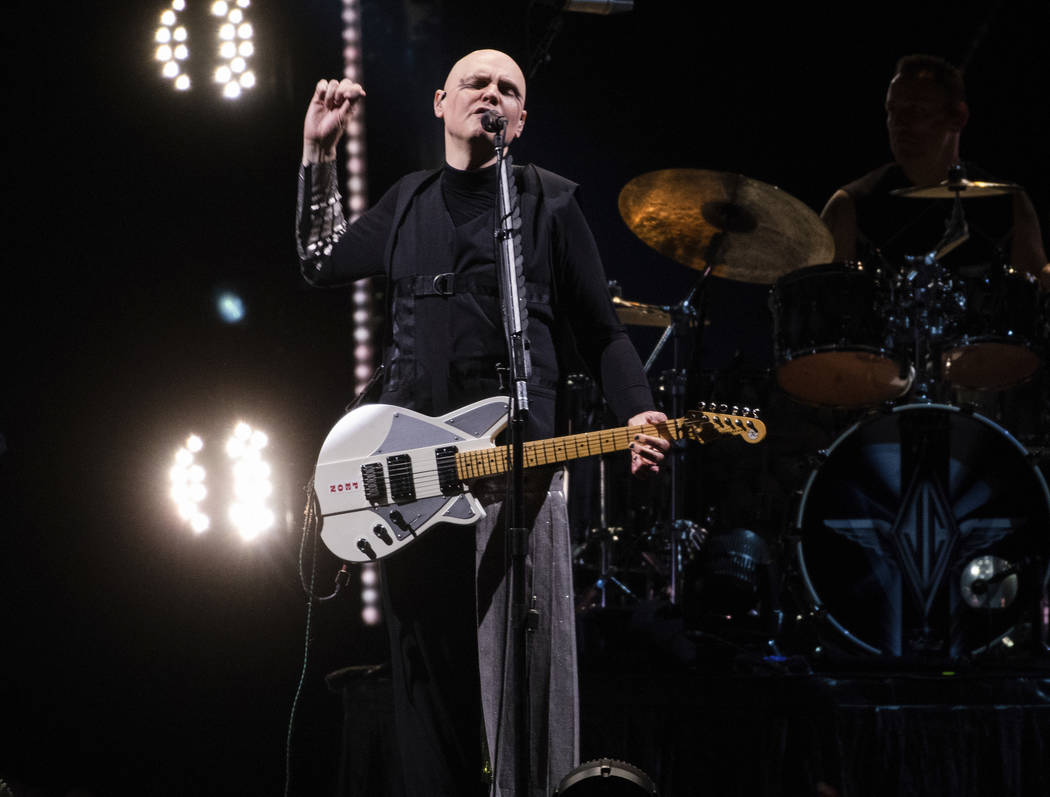 Freak out.
Give in.
The Smashing Pumpkins have returned.
Back in the day when frogs pitched Budweiser on TV and communities struggled to recover from the national epidemic that was Crystal Pepsi, the Pumpkins were one of the bands that owned the '90s.
Even if you don't know who the Snapple lady is, kids, you need to know this bunch.
Having recently celebrated their 30th anniversary, the alt-rockers are ensconced on their "Shiny and Oh So Bright Tour," hitting the road with three-fourths of their original lineup for the first time in 18 years, performing material from their first five albums.
Who wants that honey?
You do.
Here's why:
Billy Corgan is an underrated guitar hero
You feel the sadness as if your heart was just kicked in the tender parts.
The song is "Soma," a mini-opera of anguished emotion from the Smashing Pumpkins' second record, 1993's "Siamese Dream."
But Pumpkins frontman Billy Corgan's guitar solo cuts even deeper than his words.
It begins with a series of high, arcing notes that ache like the sight of an ex-lover heading out the door for the last time, before accelerating into some blisteringly cathartic shredding. It ends in a crescendo of sustained longing that'll haunt your world like that time Ross got caught cheating on Rachel with Chloe.
It's one of Corgan's best leads — and he's got a whole arsenal of them.
Corgan's greatest skill as a guitarist his ability to consistently strike a biting and beatific balance between technique and expressiveness.
As incredible as his soloing can be, he's arguably an even greater purveyor of the riff.
Check out the enveloping, gargantuan-sounding power chords that propel ragers such as "Quiet," "Bodies" and "Jellybelly" and prepare to be pancaked.
Seriously, attempt to play air guitar in unison with this dude and your wrists will feel as if you've spent a fortnight juggling bowling balls glazed in concrete.
They embraced being rock stars when being a rock star wasn't cool
Back in the early '90s, all the dudes who looked like ladies had to go already.
Sorry, not sorry, Kip Winger.
When grunge sent the hair metal hordes packing with mascara-laced tears staining their cheeks, it was generally seen as a breath of fresh, Aqua Net-free air.
But there was an unintended consequence: All of a sudden, it became totally uncool for rock stars to be, you know, rock stars.
Almost over night, it seemed, the rock god became as passe as zebra-print spandex and skyscraper bangs.
Take two of the biggest stars of that time.
Nirvana frontman Kurt Cobain was so ambivalent about fame that he allegedly contemplated ending the band at the height of its success.
Meanwhile, Pearl Jam's Eddie Vedder went from being one of the most animated, happy-go-lucky singers around when the band issued its debut to an alt-rock Eeyore by the second album.
But Corgan was having none of this.
He wanted to be a star, to be larger than life. For him, more was always more, and the Pumpkins have always gone big.
When the alt-rock boom was at its peak, the Pumpkins dropped one of the era's most ambitious releases, 1995's "Mellon Collie and the Infinite Sadness," a sprawling, ostentatious double album, at a time when many peers were making more stripped-down records.
By then, Pearl Jam had stopped making videos, but the Pumpkins went the other direction, producing increasingly elaborate ones.
Gutsy and bold, the Smashing Pumpkins were strivers in an era when being a slacker was the more customary pose.
The only thing that Corgan has ever slacked on is restraint.
Even the band's B-sides are good
It's one thing to pen songs at the pace that rabbits produce offspring.
It's another thing for those tunes to be any good.
Corgan has long been an uberproductive songwriter who generates an enormous amount of material during most album writing cycles, along with an abundance of leftovers. The Pumpkins have also released some of the best B-sides of their era.
Just how prolific has Corgan been?
"Mellon Collie," for instance, boasted 28 tracks, but 28 more from that album's recording sessions were collected on the five-disc 1996 box set "The Aeroplane Flies High."
Two years earlier, the Pumpkins released another rarities and B-sides collection, "Pisces Iscariot," compiling songs written during the making of the band's first two albums.
On "Pisces" alone, you get 11-minute standout "Starla," one the Pumpkins' most epic jams; the aptly titled "Pissant"; and "Siamese Dream" extra "Hello Kitty Kat," which is not only good enough to have made that record, it could have been a single.
There just wasn't any more room left on one of the best albums of the '90s.
Contact Jason Bracelin at jbracelin@reviewjournal.com or 702-383-0476. Follow @JasonBracelin on Twitter.