3 ways that Stevie Wonder has changed the music industry
Updated August 2, 2018 - 12:49 pm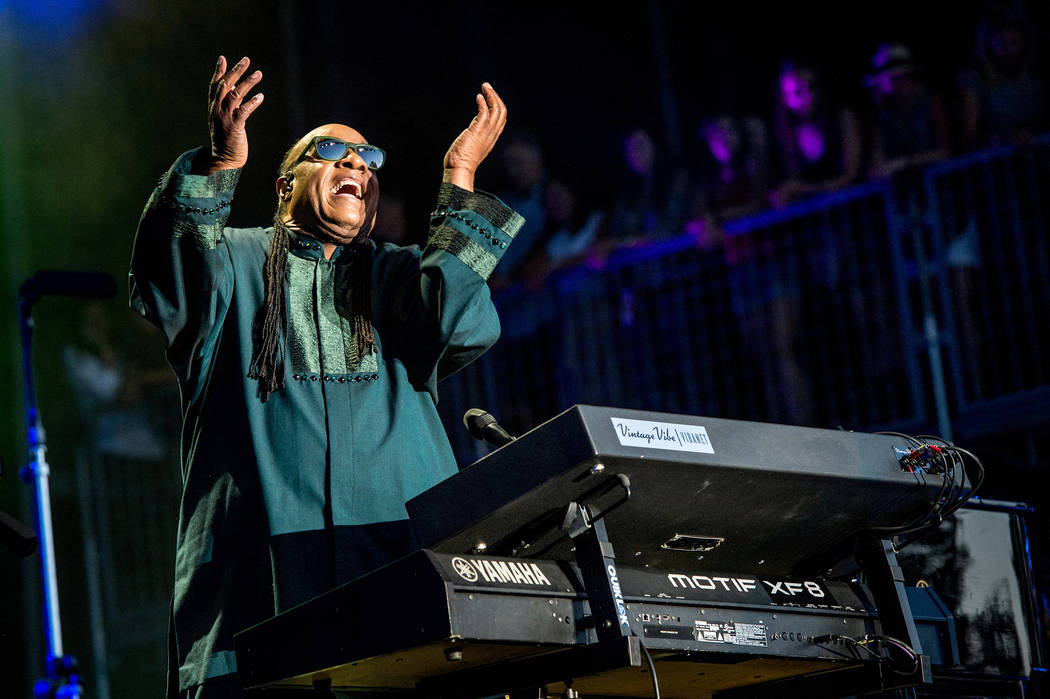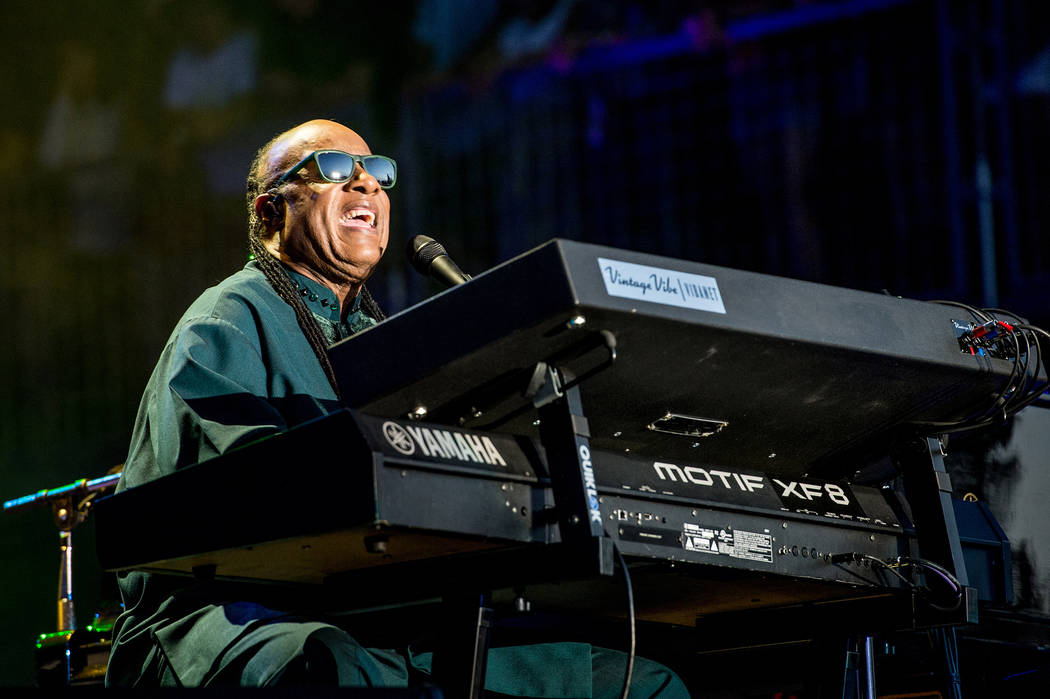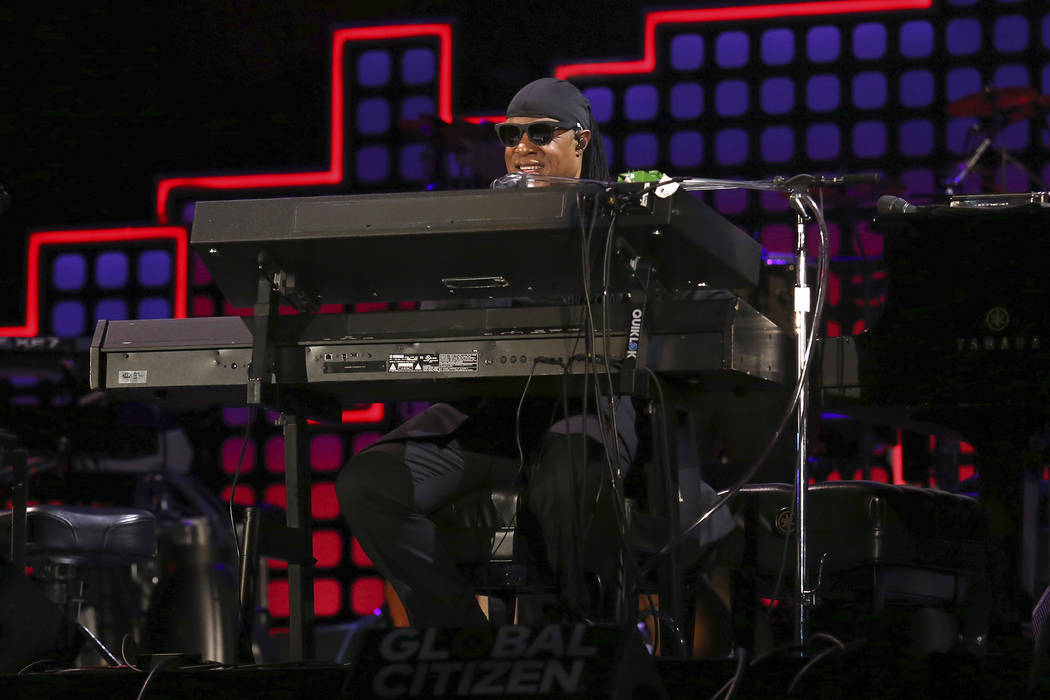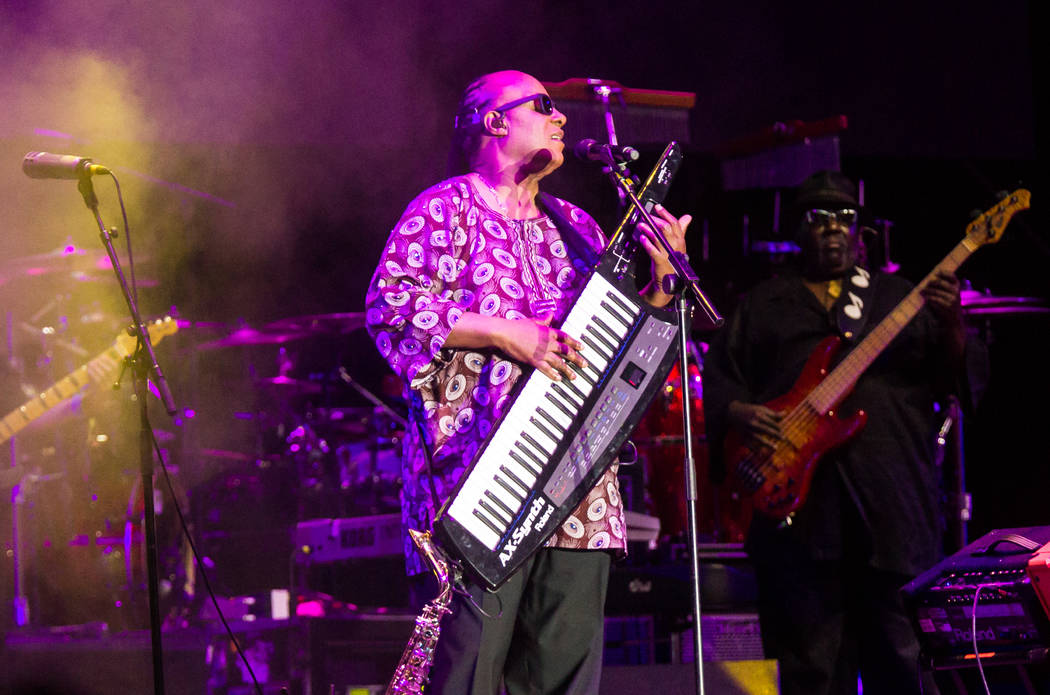 His music has changed music.
Sure, we all know Stevie Wonder's iconic songbook — we could reach our word count here solely by reeling off standards such as "Higher Ground," "Superstition" "Sir Duke" and many more. But as he hits town for an extended engagement at the Park Theater, let's examine how Stevie Wonder has impacted the music industry itself.
He set the standard for artist compensation
In 1961, Stevland Hardaway Judkins, aka Little Stevie Wonder, signed his first record deal at age 11, and what a deal it was — for Motown Records.
Because he was a minor, Wonder inked the contract with his mom, Lula Mae Hardaway, the two earning a weekly stipend of $2.50 with Wonder's earnings placed into a trust until he turned 21.
About those earnings: peddling electric blankets in a forest fire would have been more lucrative.
Wonder received a 2 percent royalty rate on 90 percent of sales at the time.
What's more, Motown saddled the artist with all recording expenses, recouping costs before paying the musician's cut, a common industry practice now, but not for all labels back then.
On top of that, Motown founder Berry Gordy Jr. took another 25 percent of Wonder's total earnings for managing his career.
But Wonder turned the tables when he turned 21 in 1971.
That year, the most recent of his numerous Motown contracts expired. Stevie was about to get paid.
Motown knew it had to keep one of its most promising stars, and so the company broke the bank as Wonder broke new ground for what an artist could earn.
The terms: a seven-album, seven-year deal with $13 million up front and a massive royalty rate hike to 20 percent.
The money may have given Wonder a new kind of financial independence, but it was another sort of liberty that was most on his mind.
He helped usher in a new era of creative control for musicians
Wonder saw was what was going on with "What's Going On."
That Marvin Gaye classic almost never was: Gordy hated the tune that would later serve as the title track to one of the greatest albums of all time, so much so that he didn't want to release it. Another Motown exec put "What's Going On" out on the sly, and when it immediately became a hit, Gordy changed his tune.
Gaye was subsequently able to negotiate a fat contract that gave him a new level of creative control.
But if Gaye opened the door to musicians being able to actualize their artistic vision without outside interference, Wonder promptly stomped the thing off its hinges.
In addition to the more lucrative financial terms of his 1971 Motown contract, Wonder gained ownership of his publishing rights and the master tapes of his recordings. More significantly, he, like Gaye, negotiated for full creative control over his music.
This proved to be crucial: Beginning with the first album of Wonder's new deal, 1972's "Music of My Mind," he went on one of the greatest runs in music history, releasing five records in five years, each of which is a classic, culminating with 1976's landmark "Songs in the Key of Life."
It's certainly no coincidence that this period of incredible productivity coincided with Wonder earning a newfound creative autonomy, enabling him to follow his musical muse wherever it took him — namely, the top of the charts. "Songs" was the first album from an American musician to debut at No. 1, where it stayed for 13 weeks.
He's been on the cutting edge of new technologies in music
Inexplicably, the synthesizer was once frowned upon. Thankfully, times have changed, and Wonder played a leading role in changing them.
An unabashed gear geek, Wonder has been at the forefront of embracing new technologies in music since the early '70s, when he began incorporating the Moog synth in his works, even though plenty of critics didn't consider it to be a legitimate instrument.
And it didn't stop there.
Wonder was an early proponent of drum machines, and one of the first artists — if not the first — to use a sampler in his music, on the 1979 nature documentary soundtrack album "Stevie Wonder's Journey Through 'The Secret Life of Plants.' "
That record was also one of the earliest digital recordings ever released.
In the years since, Wonder has been on the cutting edge of utilizing computer software programs to record and edit his music.
Above all else, Wonder is a student of sound, which is why his sound has remained so singular.
Contact Jason Bracelin at jbracelin@reviewjournal.com or 702-383-0476. Follow @JasonBracelin on Twitter.