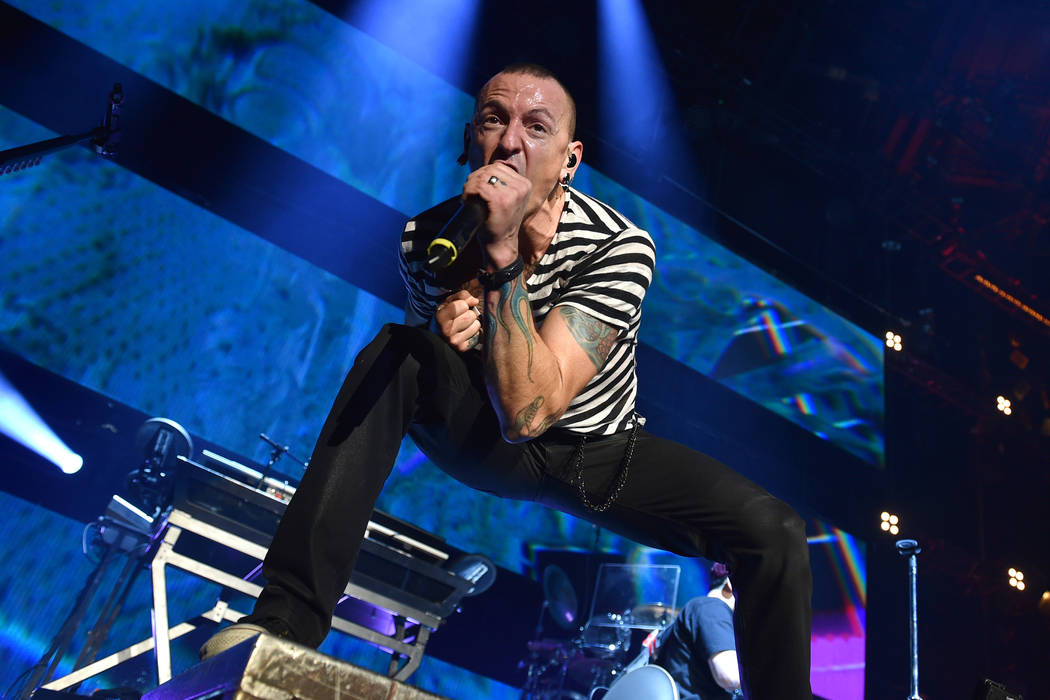 Linkin Park
"Why is everything so heavy?" Linkin Park singer Chester Bennington asks on "Heavy," the first single from the band's new album, "One More Light." Well, not to nitpick here, but technically, everything's not, beginning with the record in question. In the lead-up to the release of their last record, 2014's "The Hunting Party," these dudes were vocal in their criticism of modern rock radio not featuring many bands with hard-driving guitars. Three years later, they've largely ditched those growling guitars and screaming vocals on "Light," which registers as an if-you-can't-beat-'em-join-'em kind of record, more suited for dance floors than mosh pits. See them at 9 p.m. Friday at The Chelsea at The Cosmopolitan. Tickets start at $74; call 702-698-7778.
Chris Brown
Polarizing R&B star Chris Brown may possess some of the most impressively pliable, Gumby-limbed dance moves, but his volatility on stage and off makes him an acquired taste, kind of like battery acid. See him at 7:30 p.m. Saturday at the MGM Grand Garden. Tickets start at $39.95; call 877-880-0880.
Testament
When it comes to thrash metal, we all know of the Big Four (Metallica, Slayer, Anthrax and Megadeth), but expand that list by one, and Testament probably joins those esteemed ranks. The Bay Area ragers are still putting out some of the most catchy and concussive jams of their 34-year career as evidenced by their latest album, "Brotherhood of the Snake." Join the family at 6 p.m. Saturday at Brooklyn Bowl at The Linq. Tickets are $25 in advance, $30 day of show; call 702-862-2695.
Kongos
Perhaps only a lobotomy or a well-placed kick to head by a disgruntled mule could get Kongos' "Come With Me Now" out of your head upon hearing it but once. These South African alt-rockers penned one of the most infectious tunes in recent years with their aforementioned smash hit. How infectious is it? You be the judge at 8 p.m. Friday at the Hard Rock Pool. Tickets are $25; call 702-693-5000.
Wolvhammer
Nearly a year ago, Wolvhammer gave Norwegian nasties Taake a run for their black-metal blood money at a show-of-the-year-type gig at Backstage Bar &Billiards. Those fond of musical self-flagellation won't want to miss them when they return with Sweden's Shining. See them at 8 p.m. Friday at Adrenaline Bar &Grill. Tickets are $12; call 702-645-4139.