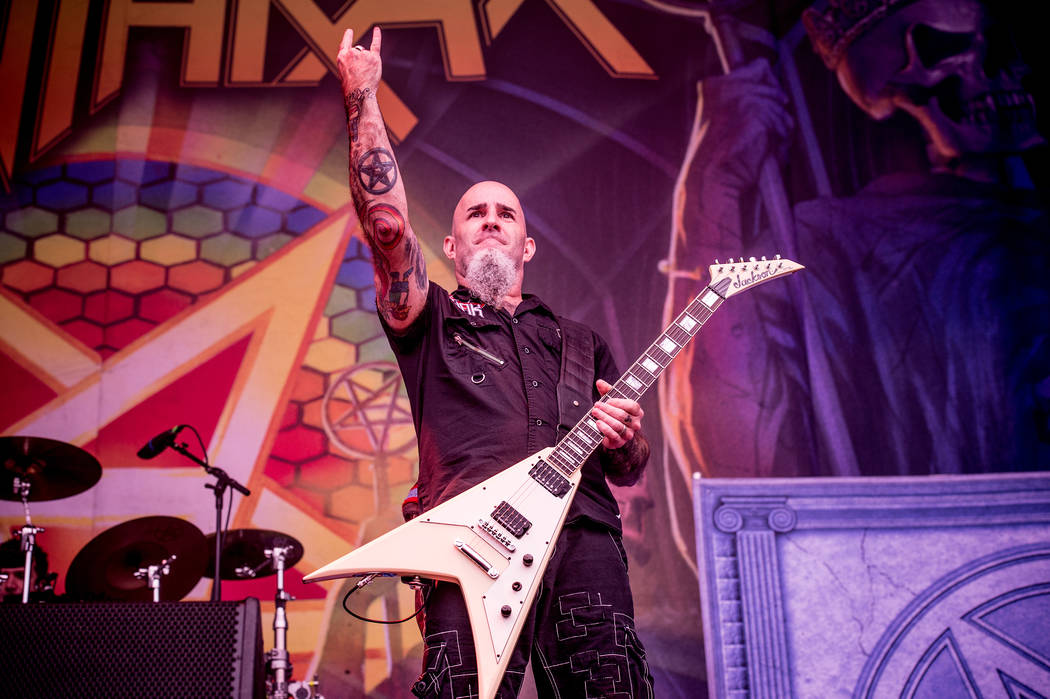 Anthrax and Testament
Representing bicoastal heavy metal hotbeds of the '80s, New York City's Anthrax and San Francisco's Testament remain standard bearers of melodically refined thrash. See them at 6:30 p.m. Saturday at Brooklyn Bowl at The Linq. Tickets start at $39.50; call 702-862-2695.
Cough
Lumbering riffs, piercing feedback, doleful vocals suggestive of a forecast heavy on the brimstone showers: This is doom metal at its bleakest and best. See Cough at 9 p.m. Sunday at The Bunkhouse Saloon. Tickets are $12 in advance, $15 day of show; call 702-982-1764.
The Dillinger Block Party
Take to the streets of Boulder City during this annual all-ages gathering, which pairs live music with the world-renowned Teenie Weenie Hot Dog Eating Contest and more. The Block Party has landed its biggest headliner yet in the formidably funky and festive Andy Frasco and the U.N., who'll help you boogie off some of those frankfurter calories. The festivities begin at 3 p.m. Saturday at 1224 Arizona St., Boulder City. Free.
Human League
You're only human, born to make mistakes. This being said, don't make another gaffe by missing these synth pop stalwarts if '80s New Wave is your thing. See the Human League at 8 p.m. Friday at the House of Blues at Mandalay Bay. Tickets are $37.50; call 702-632-7600.
Peter Hook & The Light
Bassist and co-founder of post-punk greats Joy Division and the ensuing New Order, Hook is true alt-rock royalty. Genuflect, or merely rock out, at 7 p.m. Monday at Brooklyn Bowl at The Linq. Tickets are $30 in advance, $35 day of show; call 702-862-2695.