5 picks for music in Las Vegas this weekend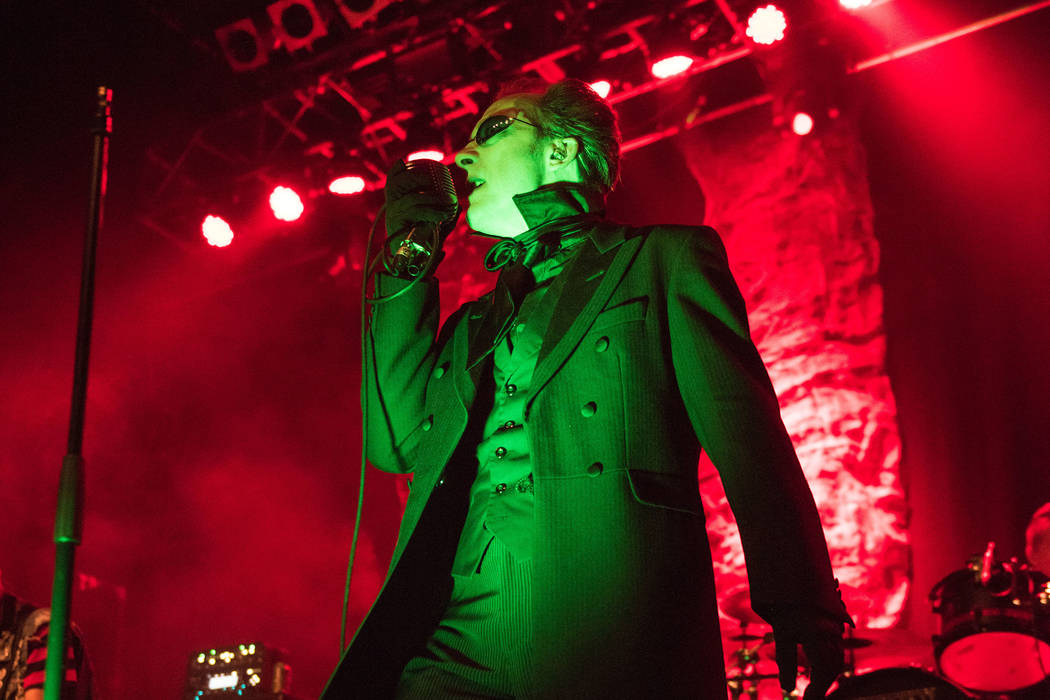 Are they the first punk band or the first goth act? You could argue The Damned are both at once. The venerable British troupe, which turned 40 last year, became one of the influential acts of their ilk by pairing bouncy, faster-than-thou jams with a dark, Lestat-worthy visual aesthetic, going over big with those who wear their sunglasses at night as well as chaps with safety pins perforating their nostrils. See them at 7 p.m. Sunday at the House of Blues at Mandalay Bay. Tickets are $26; call 702-632-7600.
Bring Me the Horizon
Maybe he just ran out Sucrets. Oli Sykes, frontman for these British metalcore favorites, used to scream himself hoarse as if punishing his tonsils for some unknown indiscretion. But on Bring Me the Horizon's latest record, "That's the Spirit," he tones down the shrieking and ramps up the singing, opting for choruses as big as his budget for throat lozenges once was. See them at 8 p.m. Saturday at The Joint at the Hard Rock Hotel. Tickets start at $39.95; call 702-693-5000.
Bob Log III
Now, let us introduce Bob Log III's band to you: on the cymbal, left foot; on the bass drum, right foot; on vocals and slide guitar, it's the fellow in the motorcycle helmet wired up to a telephone receiver. Yes, there's only one one-man band quite like Delta blues subvert Bob Log III. Really, though, one of Log's song titles describes his sound the best: "Bump Pow! Bump Bump Bump Pow! Bump Pow! Bump Bump Bump, Baby! Bump Pow! Bump Bump Bump Pow! Bump Pow! Bump Bump Bump." See him at 8 p.m. Friday at Beauty Bar. Tickets are $10 in advance, $12 day of show; call 702-598-3757.
Bon Iver
Bon Iver's latest record, "22, A Million," sees frontman Justin Vernon evolving away from the plaintive indie folk of his early years to craft an album of sonic left turns and texture, rich in emotion and ambition alike. See Bon Iver at 8 p.m. Thursday at The Joint at the Hard Rock Hotel. Tickets are $40.50; call 702-693-5000.
Junkyard
They sounded like they might be the next Guns N' Roses, but they ended up going the way of the Bulletboys. One of many entrants in the overstuffed, late-'80s/early '90s L.A. Sunset Strip scene, Junkyard distinguished themselves by being grittier, more concussive and less polished to perfection than many of their peers. No, they never hit it big, but they did hit hard. See them at 9 p.m. Thursday at Dive Bar. Tickets are $10; call 702-586-3483.