A beginner's guide to Japanese heavy rock greats Boris
November 9, 2017 - 2:05 pm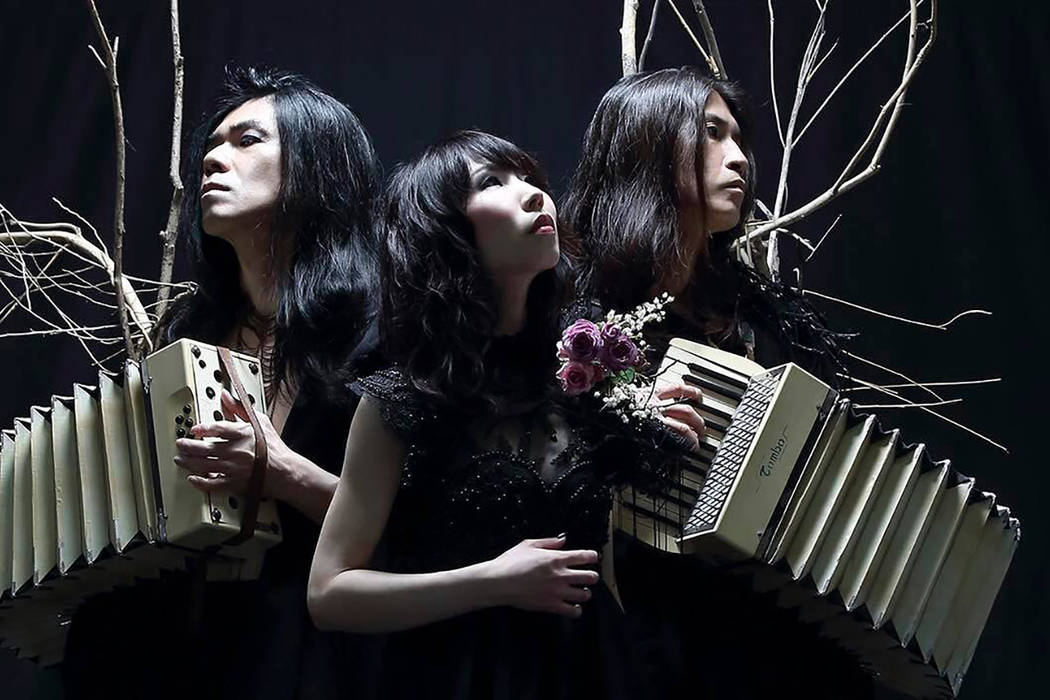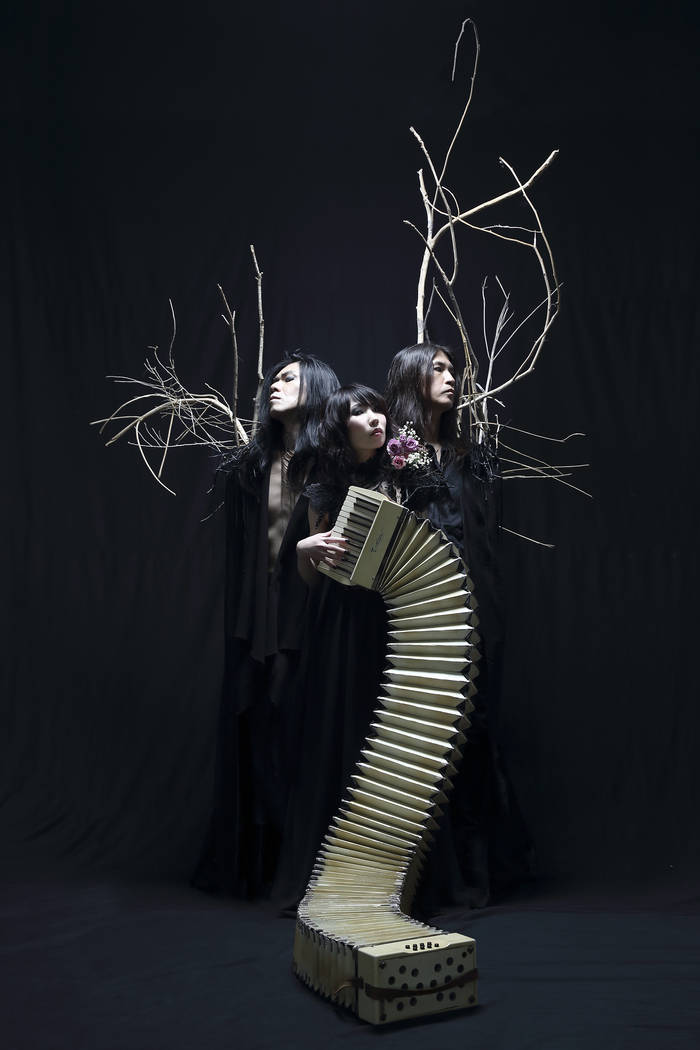 They've been putting the 'pow!' in power trio for 25 years now.
And yet Boris, hitting The Bunkhouse Saloon on Thursday, remains one of the greatest bands that you might never have heard of.
Let's change that.
These Japanese hard rock experimentalists know few bounds: metal, punk, pop, folk, avant-garde electronics — these are but a few of the scads of musical touchstones inherent in Boris' wide-ranging sound, which can be pretty and punishing, soothing and savage, sometimes all at once.
The one common denominator: They keep it heavy (They do take their name from a Melvins tune, after all).
Boris is an intensely prolific bunch, having put out 23 studio albums on their own as well as numerous records with other artists.
With so much to digest, we put together a handy beginner's guide of five records to check out when getting acquainted with Boris.
"Absolutego" (1996)
Actual quote from an agitated wife as this one played in the background recently: "What's that sound!? Is someone doing construction outside?" Yeah, "Absolutego" is that kind of record. And so we'll begin with the Boris album that you probably shouldn't begin with, unless meditating with power chords is part of your daily routine (and, really, it should be). Before there was Sleep's "Jerusalem," the stoner rock standard for the single-song album, there was this uninterrupted, 60-minute avant-metal masterwork. You'll need a monk's patience to make it through Boris' debut at first, but journeying with the band as they construct this towering bulwark of sound brick by brick is worth the time it takes for them to do so, annoyed spouses and all.
"Pink" (2005)
This record could make an eggplant bust out into fits of involuntary air guitar shredding, such is the compulsive power of the riffs (barely) contained within. "Pink" is Boris' big, bad rock record, the Quarter Pounder with Cheese of their discography, with tidal waves of guitar drenching everything in distortion and six-string badass-ery. This record has it all: tambourine-abetted bangers with a whiff of disco ("Electric"), punk tantrums ("Nothing Special") and plenty of full-on banshee howls ("Pink," "Woman on the Screen"), with Atsuo getting his Mitch Mitchell on as he overheats these songs to the point of combustion. If you've never listened to Boris before, this is the record to start with. Just remember to bring a spare cochlea or two.
"Sun Baked Snow Cave" (2005)/"Rainbow" (2006)
Perhaps the only thing that Boris is more fond of than attempting to reduce their Orange amps to puddles of cream-colored goo is jamming with friends: They've dropped over a dozen collaborative releases, including this pair of albums recorded with two of their countrymen. "Sun Baked Snow Cave" is the third of seven records Boris has made with noise guru Merzbow. He's the ideal foil for this bunch: Here, he adds electronic texture to Boris' more beatific passages, lending them a pulsating digital sizzle, and then heightens the din to a punishing screech when the guitars roar like jetliners at takeoff. On "Rainbow," Boris gets loose with guitarist Michio Kurihara as they navigate everything from chiming, soft-voiced lullabies to reverb-heavy psychedelic blowouts, Kurihara's leads as colorful as the album's namesake.
"Amplifier Worship" (1998)
Ever stood in the rain and just taken it in, letting it soak through your clothes and into your skin, feeling the full extent of a force of nature? That's kind of what experiencing this record is like, albeit with an insistent guitar drone in place of water droplets. The album begins deliberately and progresses accordingly, as Boris lets each note ring out and slowly dissipate at first, similar to the way that smoke rings announce themselves and then fade away right before your eyes. At around the five-minute mark, the first strangulated vocals disrupt the relatively placid playing, with Gregorian chants, hand percussion and crickets fading in and out of the mix as the record ebbs and flows between the understated and the overwhelming. Give Boris credit here: They give you time to catch your breath before knocking it out of you again.
"Dear" (2017)
Boris' latest record was supposed to be their last: The band initially intended "Dear" to be their farewell album, but recorded so many tunes, more releases will be forthcoming. This one opens with the truth-in-advertising "D.O.W.N. — Domination of Waiting Noise," a doomy lurch suggestive of what it might feel like to be buried in wet cement, foretelling what's to come: This is Boris in heavy-metal-trash-compactor mode, crushing all. Of course, they vary the mood here, as always, via the hard bounce of "Absolutego" and the breathy purr of "Beyond." On their current tour, the band is performing the record in its entirety.
The Bunkhouse's foundation shall soon be tested.
Contact Jason Bracelin at jbracelin@reviewjournal.com or 702-383-0476. Follow @JasonBracelin on Twitter.