A Brand New Day for Rockie Brown Band
November 20, 2015 - 4:43 pm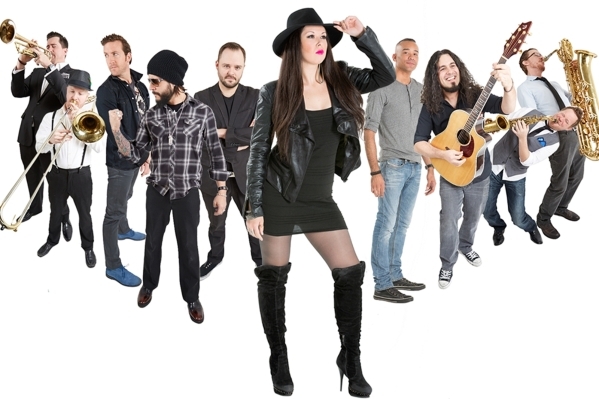 Rockie Brown is excited for folks to finally hear her band's new record, which she and her bandmates spent the better part of a year working on. The album's been done for quite a while now, but the group has held off releasing it to ensure that it gets a proper push. You only get one chance to make a first impression, as it goes.
"It's exciting, and it's a relief, honestly," Brown says. "I can't wait to just get it out, and hopefully, we can start the new chapter in our path. Now that we have some ammunition. We've got something to work with."
And how. Tracked by Bobby Ferrari at Vegas View Recording studio, "Brand New Day" is an impressive debut. Fortified by a finessed fusion sound, the record finds the local act's namesake — who otherwise makes a living singing opera three days a week at The Venetian — belting confidently over a solid, satisfying set of original funk, soul and R&B tracks that recall the finer moments of acts like Incognito. The songs, which are perfectly polished, sound like the work of session-caliber musicians, and that's for good reason, it turns out.
Beginning humbly as a quartet, the Rockie Brown Band, which eventually expanded to 10 members, including a stellar four-piece horn section, is made up of seasoned players from all parts of the scene. After serving supporting roles with acts such as Matt Goss and David Perrico and in productions such as Human Nature, "Jersey Boys," "Rock of Ages" and the Blue Man Group, these players are more than ready to step into the spotlight themselves, as evidenced by "Brand New Day." See for yourself Monday at Hard Rock Live.
Read more from Dave Herrera at reviewjournal.com. Contact him at dherrera@reviewjournal.com.
Like Neon Las Vegas on Facebook: