Adele takes on the Force and wins with new YouTube single
October 27, 2015 - 2:29 pm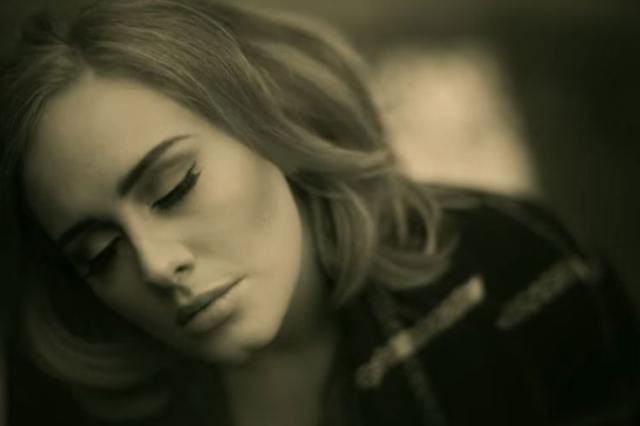 The Force is with Adele.
Her new single, "Hello," not only beat Justin Bieber's release but the new "Star Wars" trailer when it debuted on YouTube last week.
According to YouTube, the "Hello" video — Adele's first upload in more than three years — had been viewed 50 million times within 48 hours, making it the biggest YouTube video debut of 2015. (Not to mention one of the most-watched debuts of all time.)
After its initial release, "adele hello" became YouTube's top search on Friday and Saturday; the video drew 1.6 million views in a single hour, averaging more than 1 million views per hour during the first two days.
By comparison, the release of the eagerly anticipated full trailer for "Star Wars Episode VII: The Force Awakens" peaked at 1.2 million views per hour, according to YouTube.
As for Justin Bieber, he'll just have to content himself with the third-largest music video debut of 2015. The "dance video" for his "Sorry" was seen about 20 million times in its first 48 hours on YouTube — despite the fact that Bieber doesn't even appear in it, according to YouTube.
Not that Bieber needs to worry; he picked up more than 150,000 YouTube subscribers in the three days following his new video.
But Adele did even better, increasing her YouTube subscriber base by more than 400,000 over the weekend. "Hello" indeed.
Like Neon Las Vegas on Facebook: