Blue Man Group contest expands to encourage kids to create instruments
December 23, 2010 - 12:00 am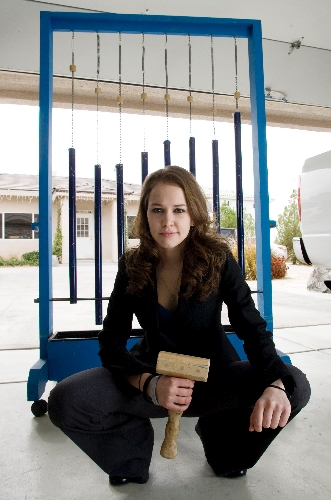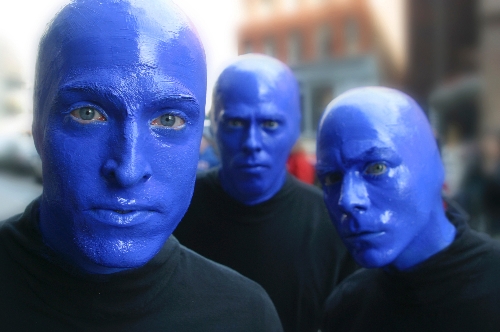 After its unexplained affinity for a specific color, the Blue Man Group is best known for milking music from found and otherwise unconventional objects.
With this in mind, the troupe recently announced its third annual Invent an Instrument contest. Prizes totaling $17,000 will be awarded to three fifth- through ninth-grade students (and their teachers or classrooms) who conjure up the coolest, or weirdest, contraptions.
"The idea is that it just connects people together and inspires some creativity — a lot like we do here at the show," says Richard Belgard, member and associate music director of the blue-hued Las Vegas troupe that performs at The Venetian.
Morgan Jarvis, then a Boulder City High School senior, won the inaugural contest with her Aquaphone, a six-foot set of hanging metal pipes that bob in and out of a pan of water as they chime.
"There were so many cool things about it," said Belgard. "It had a nice range and some interesting characteristics — like when you lowered the tubes into the water, the pitch would change."
Belgard and his painted pals made a special trip to Boulder City High School to play an original composition on the Aquaphone.
"It was incredible," said Jarvis, who used her $1,000 prize to help pay for freshman year at the University of Nevada, Las Vegas, where she majors in biochemistry.
Submissions to previous contests also included tin foil drum heads and something made out of a vacuum cleaner.
"The suction was able to produce a pitch," Belgard said.
After two years of rewarding only high school students in the Clark County School District, the contest is skewing younger and wider. Now co-sponsored by Scholastic magazine, it's open to fifth- through ninth-graders across the United States.
"There was a lot of interest from kids of lower grade levels," Belgard said. "Also, I think with Scholastic as a partner, it became apparent that it was more applicable to a younger range of kids."
Taking it from Las Vegas nationwide is not something Las Vegans will be excited about, however.
"I hear what you're saying," Belgard said. "But we wanted it to reach more kids and inspire more creativity.
"The way I see it, the goal is not necessarily winning the prize. I think the most important part of it is the engagement in creativity."
Contact reporter Corey Levitan at clevitan@review journal.com or 702-383-0456.