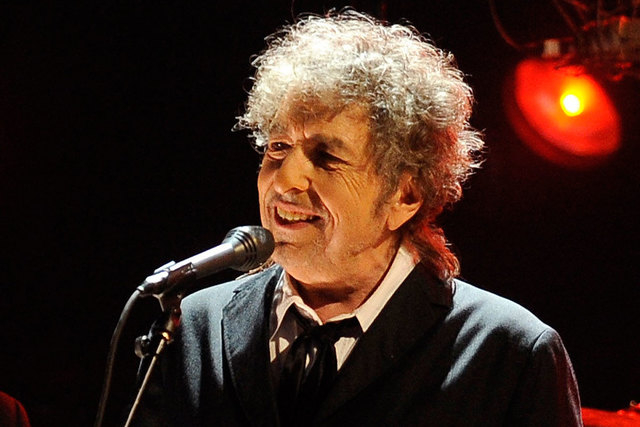 Bob Dylan's Basement Tape Bootleg Series will not be blowin' in the wind — instead, they are all being released in a six-disc set on November 4 by Columbia Records.
The Basement Tapes series, which includes dozens of never-before-heard songs, has long been interest to generations of musicians, fans and cultural critics alike.
Dylan's outpouring of work during the early 1960s came to an abrupt halt in July 1966 when he was reported to have been in a serious motorcycle accident in upstate New York.
Recovering from his injuries and away from the public eye, Dylan ensconced himself, along with Robbie Robertson, Rick Danko, Richard Manuel, Garth Hudson and, later, Levon Helm, in the basement of a small house, dubbed "Big Pink" by the group, in West Saugerties, New York.
This collective, which would come to be known as Bob Dylan and The Band, recorded more than a hundred songs over the next several months — including dozens of newly-written Bob Dylan songs, such as future classics "I Shall Be Released," "The Mighty Quinn," "This Wheel's On Fire" and "You Ain't Going Nowhere."
The series being released in November is a chronicle of Dylan's 1967 recording sessions with members of his touring ensemble who would later achieve their own fame as The Band.
In 1969, an album mysteriously titled Great White Wonder began showing up in record shops around the country.With each passing year, more and more fans sought out the rare contraband, desperate to hear new music from Bob Dylan.
On November 4, they finally can.
Associated Press contributed to this report.
Contact Kristen DeSilva at kdesilva@reviewjournal.com or 702-477-3895. Find her on Twitter: @kristendesilva