Chris Brown sued by Frank Ocean's cousin over fisticuffs
August 14, 2013 - 12:22 pm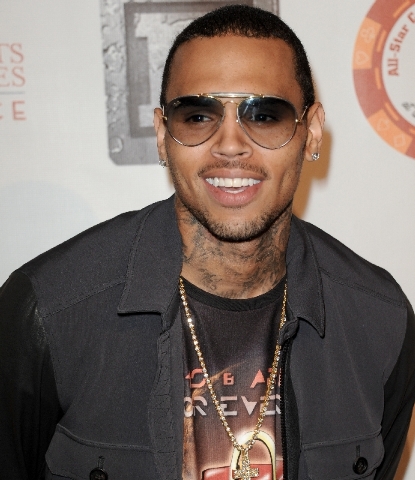 LOS ANGELES — A man who claims he was punched and kicked by a member of Chris Brown's entourage during a fight at a recording studio sued the R&B singer on Tuesday for assault and battery.
Sha'keir Duarte sued Brown for unspecified damages in Los Angeles Superior Court, claiming he suffered a concussion as well as humiliation and mental anguish as a result of the attack.
Brown's attorney Mark Geragos called the case frivolous and said it amounted to an attempted shakedown.
"This is what gives lawyers and lawsuits a bad name is garbage like this," Geragos said, adding that he will seek to have the lawsuit dismissed and will countersue Duarte.
Duarte claims he was beaten by a member of Brown's entourage identified in the suit only as "Hood" during a fight over a parking spot.
The fight at Westlake Recording Studios erupted on Jan. 27 between the entourages of Brown and fellow singer Frank Ocean after Brown parked in Ocean's spot at the studio.
Brown taunted Duarte and threatened that the fight could escalate into a shooting, the lawsuit claims. Charges were never pursued after Ocean, who said his finger was injured in the fight, stated online that he wouldn't seek criminal or civil penalties.
The lawsuit brings more negative attention to Brown days after he suffered a non-epileptic seizure because of "intense fatigue and extreme emotional stress, both due to the continued onslaught of unfounded legal matters and the nonstop negativity," according to a statement from a representative released to the Los Angeles Times.
The seizure occurred at Hollywood recording studio the Record Plant at about 1 a.m. Friday. Brown refused treatment at the studio and was not hospitalized.
Brown had previously said that due to the negative attention that often surrounds him, his upcoming album, titled "X," would likely be his last.
"Don't worry mainstream America," he wrote on Twitter before later deleting the tweet. "After this X album, it'll probably be my last album."
Brown turned himself in on Aug. 5 in connection with a June hit-and-run incident, but was released 42 minutes later with no bail, according to Billboard. After word of the incident spread, Brown's probation for his 2009 assault of Rihanna was revoked.
A hearing on Friday will determine whether Brown violated the terms of his probation with the hit-and-run incident. The singer has defended himself against allegations that he left the scene of the accident, saying he stopped to exchange information with the driver of the other vehicle.
Compiled using Review-Journal News Services
Online:
Los Angeles Times