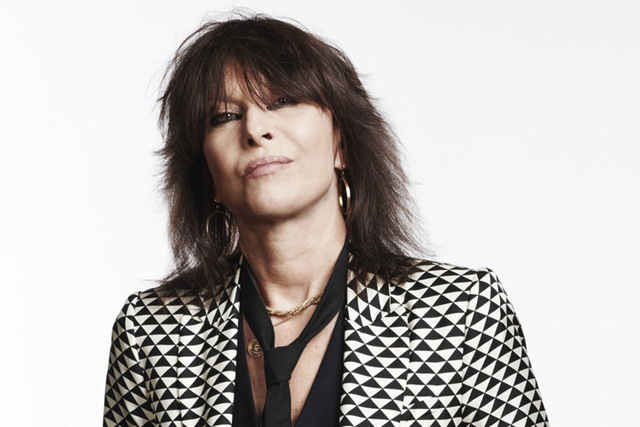 In one of her signature songs, "My City Was Gone," Chrissie Hynde laments about going back to Ohio to find "there was no downtown."
The voice of the Pretenders is back on tour, proving she hasn't changed in the past 30 years. But, she volunteers, many downtowns have.
"In general, American cities are kind of turning a corner now, (with people) trying to move back into the urban center after bailing to the suburbs for so long. People are bored of the suburbs," she says.
"There's a kind of rebuilding of the city center and that's a wonderful thing. Something I went on about for 25 years and now it seems to be coming back."
Urban revitalization isn't just a song that haunts her from 1982, the way Pete Townshend has to live with "My Generation." It's an ongoing passion.
The singer synonymous with the Pretenders wraps up a phone interview by asking questions about Las Vegas' own downtown renaissance via The Downtown Project. Seems like she might even be jotting down Zappos Chairman and Downtown Project founder Tony Hsieh's name.
She also asks about the local rock scene and says the coolest thing about this tour is playing old movie palaces which have been rescued and restored as live venues.
But Hynde herself? "I'm not really a reinvention person," she says. "I just keep doing the same thing."
It's evident, in a good way, on this year's album, "Stockholm." It fits in comfortably with the Pretenders' ageless catalog, where the songs rarely have dated synthesizers or other tells of their '80s or '90s roots.
"In that respect I'm pretty traditional with the format," she says. "I'm not really trying to break new ground or win a new audience or anything, I'm just trying to do my thing as I always have."
If you think the new album sounds more diverse than Hynde's past work — from the Phil Spector-sized opener "You Or No One" to the hushed, haunting "Tourniquet (Cynthia Ann)" — you might have been led by "Stockholm" being the first official Chrissie Hynde solo album.
Those who stayed tuned over the years know the Pretenders name hasn't really stood for a consistent band since the early '80s, and that only drummer Martin Chambers is still alive from the original quartet.
"It's just branding at this point," Hynde says. "I got so sick of defending the band name — and it has been different lineups — I eventually went with the flow of what people kept telling me to do. The only reason I didn't do it earlier is I don't like being in the limelight. I like nestling back in the background of a band."
She plays much of "Stockholm" in the show and says fans seem engaged with the new songs; some even seem to know them. She's glad it's fun for them, because she admits this is the way that's fun for her.
"If I wanted to go out as a heritage artist and just slam home all my radio hits, and go into arenas, I probably could pull that off if that's what I wanted," she says. "But one of the joys of doing what I do is to go and record an album. It's just fun. It's fun to write it, it's fun to record it. To meet new people and go into new studios, it's a blast."
The older songs that make the set are ones "that I just liked," some hits, some album cuts such as "The Phone Call" from the first Pretenders album. The 63-year-old says, "I don't think there's any of my songs that I couldn't do now and think that it feels like it doesn't apply to me anymore."
She offers another reason for that consistency.
"I take my time. I'm not overly ambitious. My motto has never changed, it's just do enough to get by. 'Stay in the middle' is always a good policy."
Contact reporter Mike Weatherford at mweatherford@reviewjournal.com or 702-383-0288.
Preview
Chrissie Hynde
8 p.m. Nov. 28
The Pearl at the Palms, 4321 W. Flamingo Road
$43-$93 (702-944-3200)