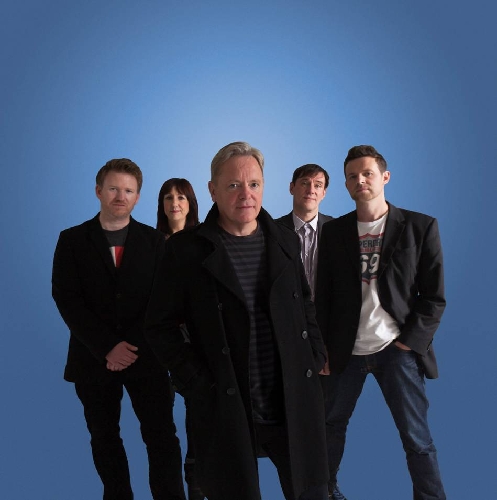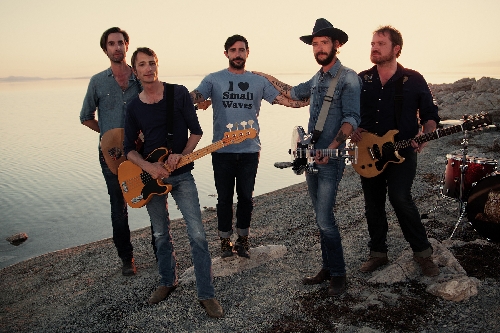 For years, plenty of Las Vegans have been making the annual pilgrimage to Indio, Calif., for the Coachella music festival, a sun-baked buffet of alt-rock favorites, superstar DJs and the occasional hologram of a dead rapper.
Now, Coachella is coming to Vegas.
Sort of.
On two consecutive weeks at The Cosmopolitan of Las Vegas this spring, beginning on April 10-13 and continuing on April 17-20, a slew of big-name acts performing at the festival this year also will play here.
On April 10, The Cosmopolitan will host French alt-popsters Phoenix, who are headlining Coachella's Saturday night shows, as well as New Order with Johnny Marr (April 11), Vampire Weekend (April 12), Of Monsters & Men with Local Natives (April 17), Hot Chip with Four Tet (April 18), a reunited The Postal Service (April 19) and Band of Horses (April 20).
All shows will take place at the Boulevard Pool, with the exception of The Postal Service's performance, which moves indoors to the larger Chelsea ballroom.
"For us, with this much amazing talent so close to Las Vegas, it just presented a tremendous opportunity to kick off the spring season of concerts in a really big way," says Lisa Marchese, chief marketing officer at The Cosmopolitan.
Every year, a handful of acts who play Coachella also stop here on their way to and from the event.
In 2012, for instance, bands such as The Rapture, Justice and The Shins double-dipped between Coachella and Vegas.
Launched in 1999, Coachella has become one of the largest music festivals in the country, drawing more than 80,000 fans a day over two weekends in 2012.
With more than 50 acts performing each day, the festival draws in an enormous pool of bands from which Vegas can siphon. But never has there been this many Coachella performers locally, and in one spot.
"It's not a festival – I don't think that we're proposing that that's the experience," Marchese says. "But offering multiple headliner shows over the course of the week, leveraging the Coachella lineup, it's a nice change."
There will even be festival-style ticketing, however, with general admission series tickets available to gain access to all the shows on a given week.
In addition to giving local would-be Coachella-goers the chance to save money on gasoline and suntan lotion, the shows will allow fans to see Coachella headliners in a much more up-close and personal fashion.
Phoenix will perform in front of tens of thousands in a large open field in Indio; here, they'll play to 3,000 or so people at the Boulevard Pool and fans won't have to cluster into fenced-in drinking areas if they want to have a beer, like they do at Coachella.
"This is a more adult experience without any sacrifice on the quality of talent," Marchese says.
Tickets to the series go on sale at 10 a.m. Friday at www.cosmopolitanlasvegas.com and through Ticketmaster outlets.
Contact reporter Jason Bracelin at jbracelin@reviewjournal.com or 702-383-0476.