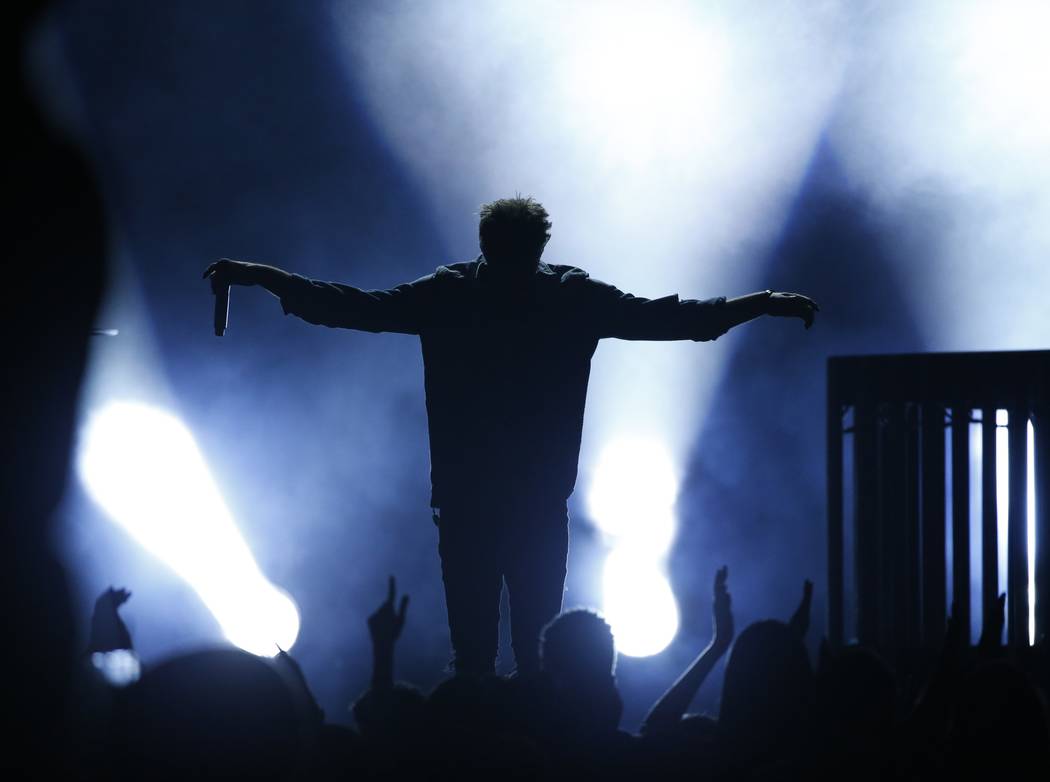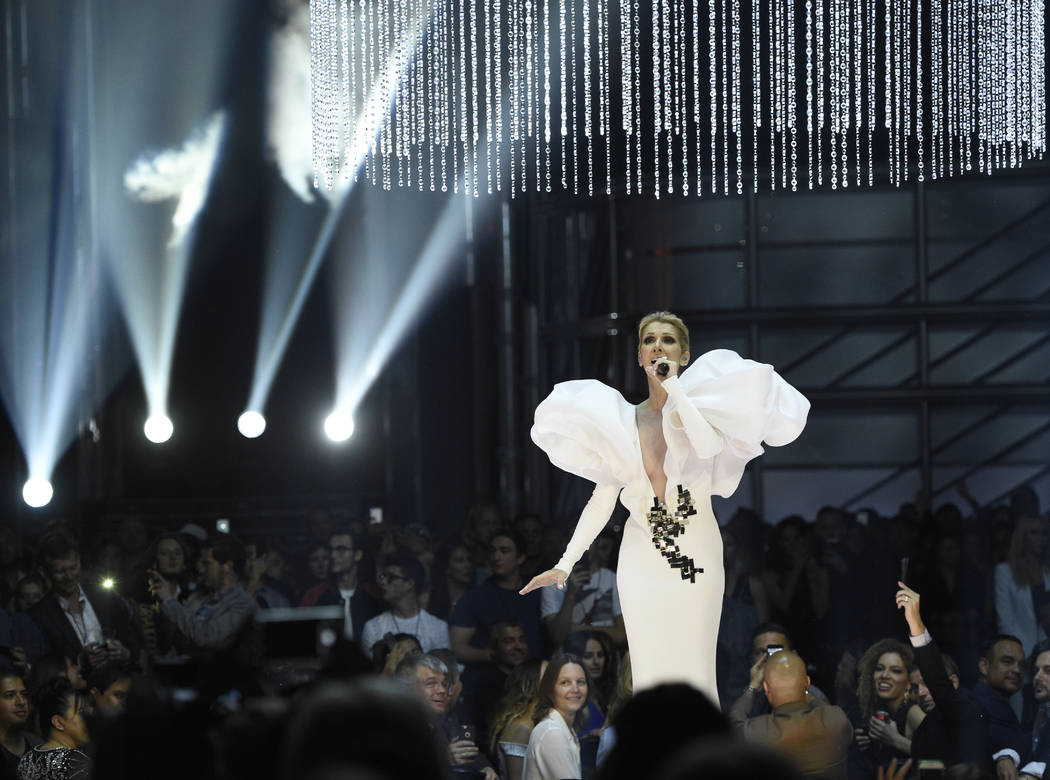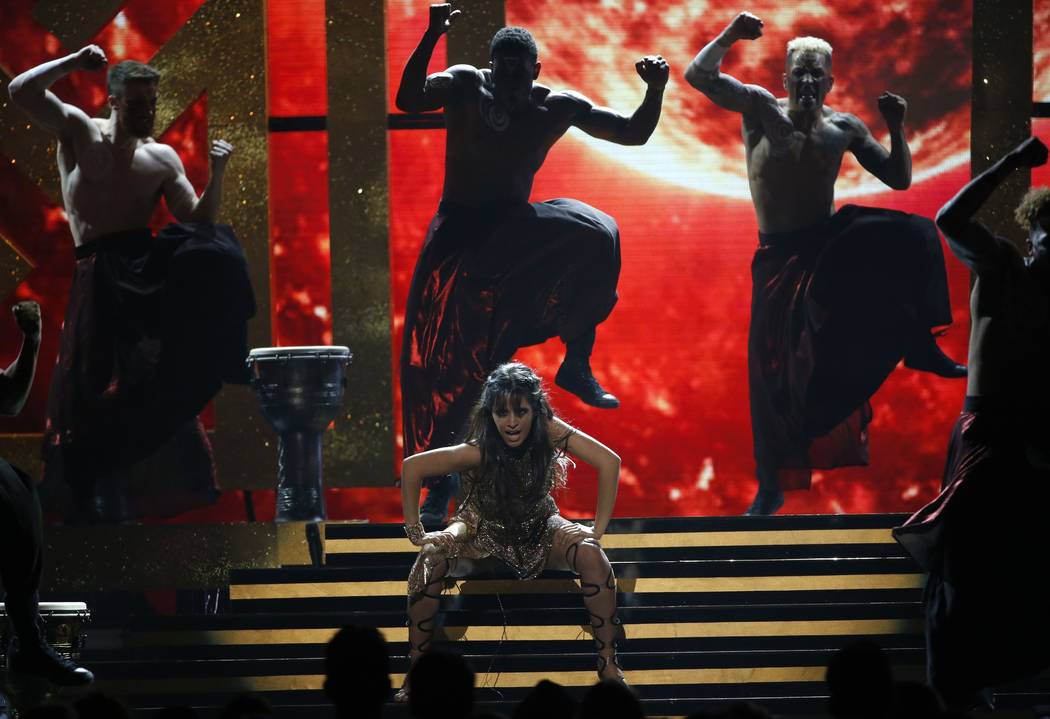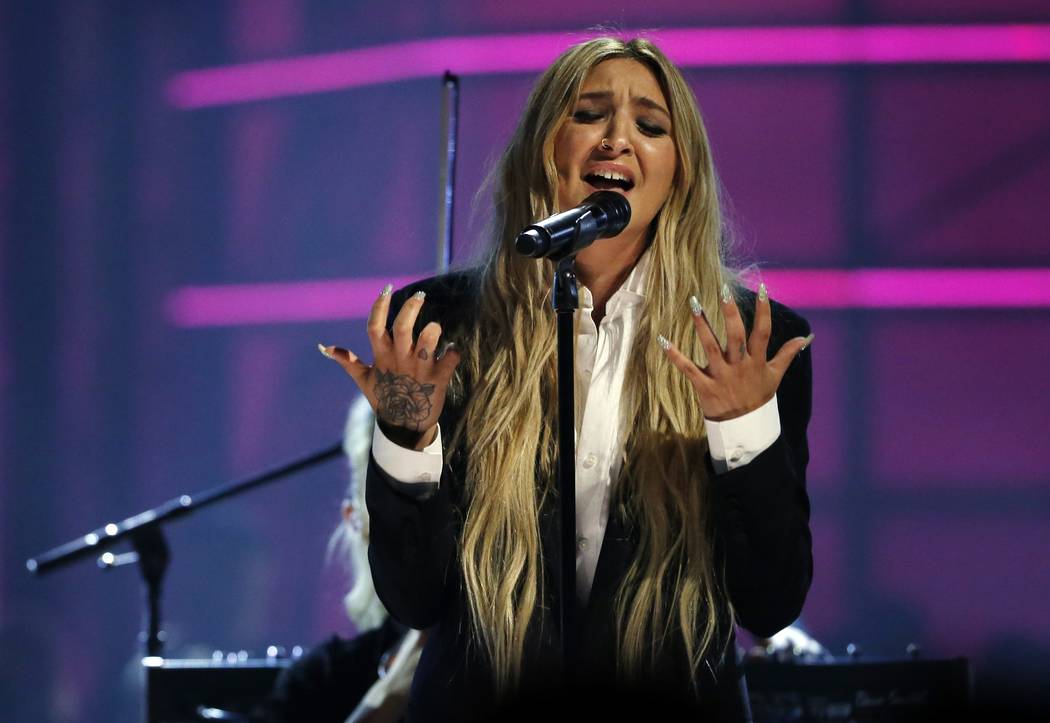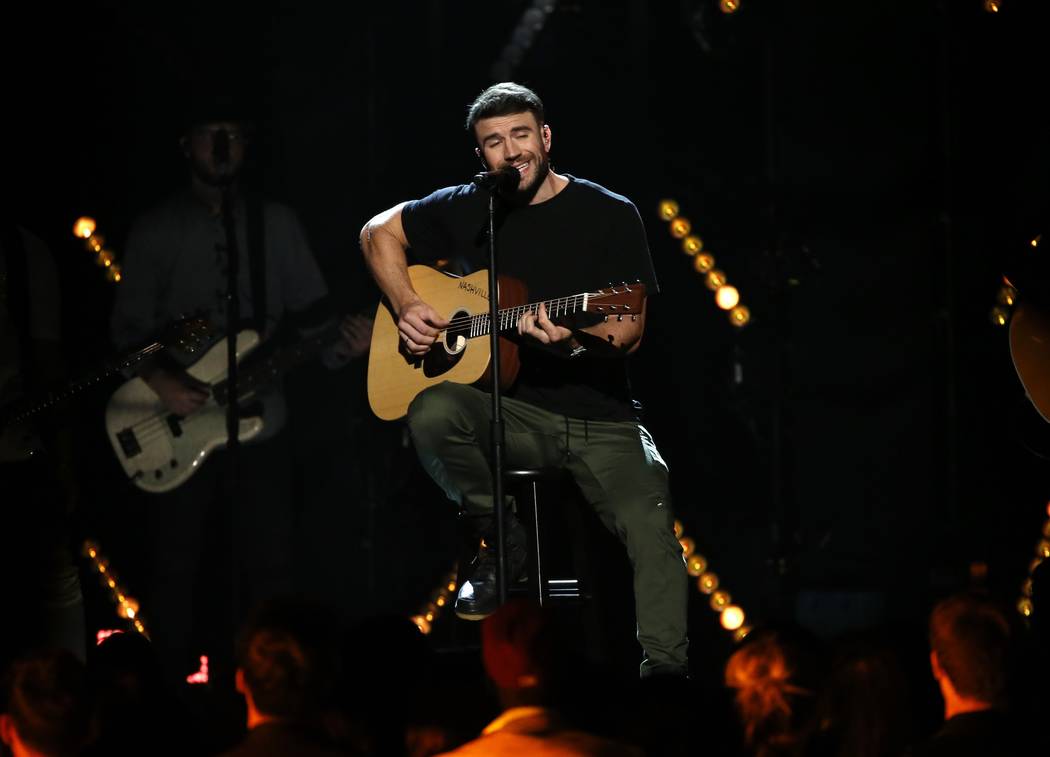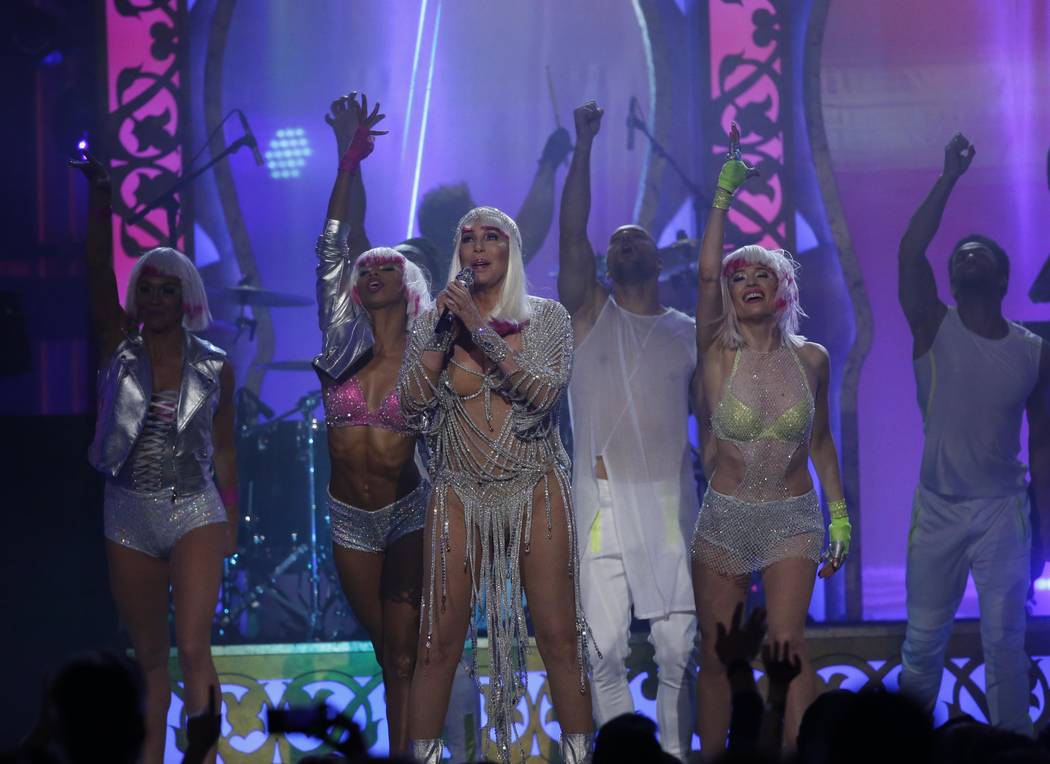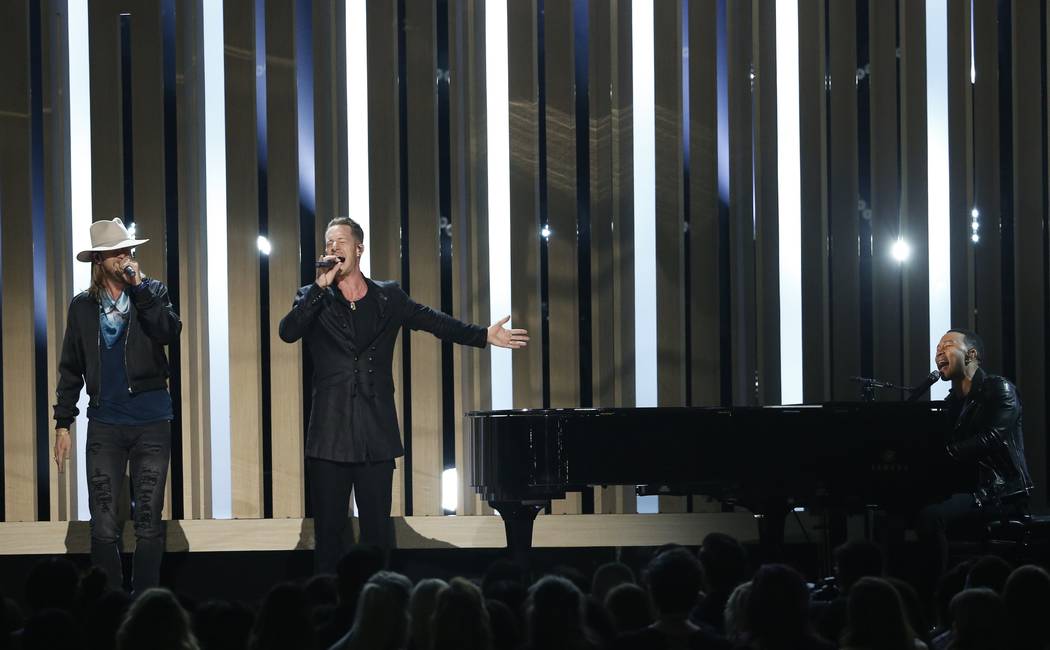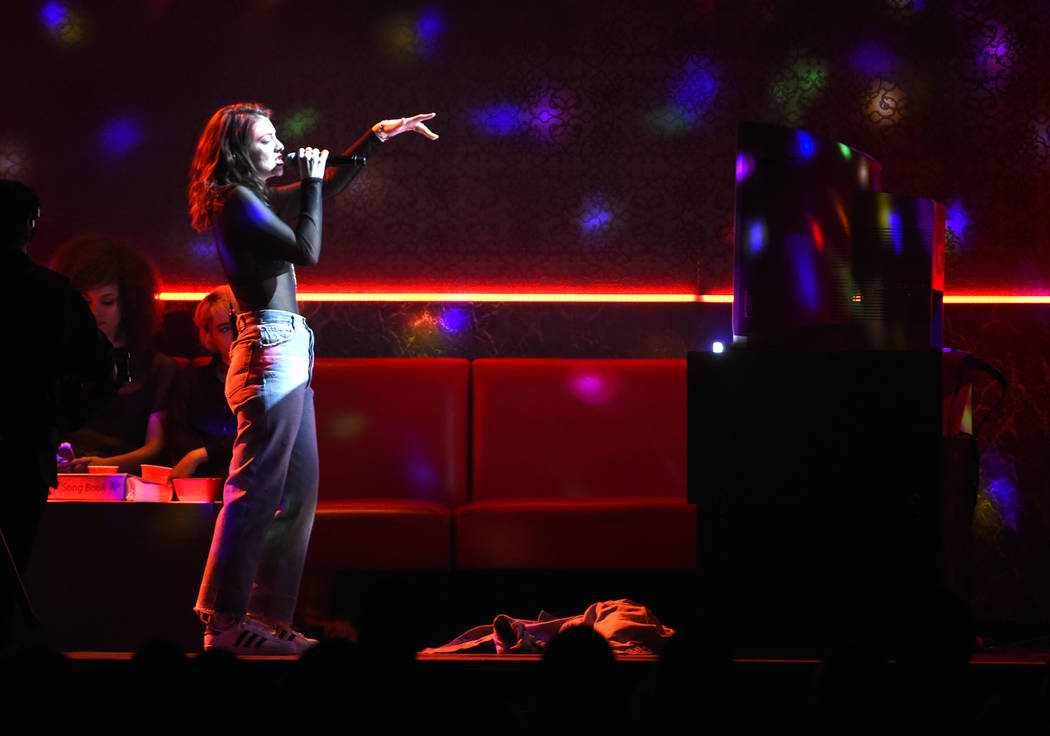 All the water the Bellagio Fountains could geyser high into the night sky couldn't extinguish the flames of the man on fire.
"I'm so hot, yeah, I'm so right now," Drake announced in song from a circular stage positioned in the center of said Strip attraction, his lyrical fireworks soon accompanied by those of the Fourth of July variety, punctuating his centerpiece performance at the Billboard Music Awards on Sunday.
Earning a record-tying 22 nominations alongside DJ/producer duo The Chainsmokers, Drake topped Adele to set the all-time mark for most wins in a given year at 13, taking home the trophies for Top Artist, Top Male Artist and Top Sales Artist, to name a few.
How much dap did Drake get? When singer Halsey joined The Chainsmokers on stage to accept their trophy for Top 100 Song, one of their four wins, marking a rare Drake loss, she confessed to some ambivalence over beating out the rapper of the hour. ("I love Drake!" she bellowed before leaving the stage).
Other big winners included Top Female Artist Beyonce, who racked up four more honors, fellow five-time winners and Top Rock Artist Twenty One Pilots and Top Country Act Blake Shelton.
Really, though, the Billboard Music Awards aren't about said awards (the winners were announced for only a fraction of the dozens of categories during the show).
Nah, this show is all about, well, the show, Drake's performance being one of several Vegas-centric standouts.
The city's own Imagine Dragons huffed and puffed and blew the house down with "Believer," the first single from their forthcoming new album, "Evolve," due out June 23, the band pairing foundation-rattling percussion with lyrics of comeuppance and triumph.
Frontman Dan Reynolds punched the air and prowled the stage, hunched down in a pose suggestive of the stalking of prey, his tongue-twisting vocals loosening knotted emotions as the song crested into a thundering coda.
And then there was Celine Dion.
Performing beneath a massive, luminous chandelier whose cascading glass beads initially shrouded her on all sides before elevating as the song progressed, Dion commemorated the 20th anniversary of her "Titantic" hit "My Heart Will Go On" in a white dress with massive flared shoulders. She held fast to one of the song's final notes as the crowd held its breath, both exhaling in unison.
"That was a moment right now," show co-host Ludacris said afterward.
The evening began with another one via spark plug rapper/colored wig aficionado Nicki Minaj.
In curve-smothering, circulation-imperiling black leather, Minaj hip-swished her way through a medley of hits, joined by such collaborators as David Guetta, who performed with Beavis-approved levels of fire bursting from the stage, Jason Derulo and Lil Wayne.
Amid all the festivities, there were numerous understated odes to forging through love's briar patch. Fifth Harmony singer Camila Cabello made her solo debut with "Crying in the Club," a post-breakup pep talk delivered over plinking keys, with Cabello playing the role of a modern-day Cleopatra in a sparkly gold dress the shade of King Tut's sarcophagus. The Chainsmokers offered some helpful advice for youthful romantics — Don't punch Dad in the yard! — over puffs of bright synth and a jackhammer beat on "Young," while Julia Michael detailed her "Issues" in a breathy whelp while backed by a string section on a small circular stage, her voice cracking with emotion at song's end, brittle with longing.
Similarly emotional at the conclusion of her time on stage was Miley Cyrus, who performed "for the first time in years with pants on!" as her younger sister Noah quipped by way of her introducing her alongside their father, Billy Ray Cyrus. Miley Cyrus, clad in jean shorts and white crop top, gave stirring voice to new single "Malibu," a lap-steel-inflected slow burn that escalates into an emotional wall of fire by song's end, Cyrus vocals becoming as untethered as the balloons loosed on the screen behind her.
Shortly thereafter, in the evening's most meta-moment, Lorde covered Lorde, performing her new single "Green Room" as if in a karaoke lounge, reciting her own lyrics from a TV monitor, doffing her jean jacket as the beat accelerated and high-stepping keys goosed the song toward dance-floor ecstasy.
The revelry did pause from time to time, however.
Sunday marked what would have been the 45th birthday of rapper Biggie Smalls, who died in 1997, his son CJ Wallace joining Sean "Diddy" Combs to commemorate the moment. Later in the evening, Imagine Dragons' Reynolds returned to the stage to give an emotional tribute to former Soundgarden and Audioslave frontman Chris Cornell, who passed away last week at the age of 52.
Who to turn to, then, to get the party started once again?
Cue the 71-year-old in heart-shaped pasties.
Prior to winning the Billboard Icon Award, Cher took the stage in a barely there silver dress, the world's most unabashed septuagenarian strutting her stuff through "Believe" before donning her black-leather-and-body-suit look from her "If I Could Turn Back Time" days as she performed said 1989 hit.
Seriously, though, who needs to turn back time when you can seemingly make it stand still?
Contact Jason Bracelin at jbracelin@reviewjournal.com or 702-383-0476. Follow @JasonBracelin on Twitter.
LIST OF WINNERS
A list of winners in the top categories at the 2017 Billboard Music Awards, held Sunday at the T-Mobile Arena.
Top artist: Drake.
Top Hot 100 song: The Chainsmokers featuring Halsey, "Closer."
Top Billboard 200 album: Drake, "Views."
Top female artist: Beyonce.
Top male artist: Drake.
Top new artist: Zayn.
Top duo/group: twenty one pilots.
Top collaboration: The Chainsmokers featuring Halsey, "Closer."
Top R&B artist: Beyonce.
Top rap artist: Drake.
Top country artist: Blake Shelton.
Top rock artist: twenty one pilots.
Top Latin artist: Juan Gabriel.
Top dance/electronic artist: The Chainsmokers.
Top Christian artist: Lauren Daigle.
Top gospel artist: Kirk Franklin
Top social artist: BTS.
Top touring artist: Beyonce.
Chart achievement award: twenty one pilots.
Icon award: Cher.
For more information, go to billboard.com