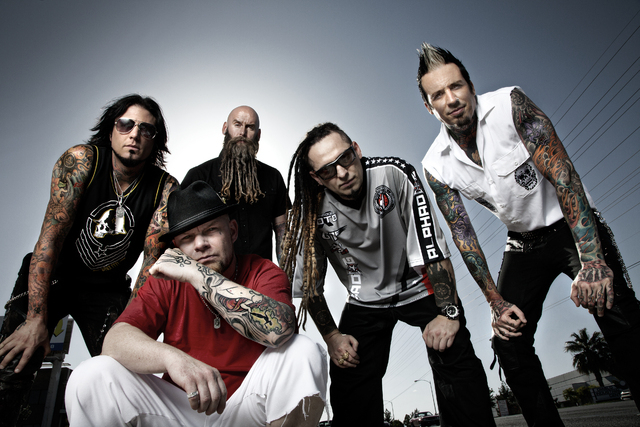 Last week, we told you about the gnarly yet life-affirming new autobiography from drummer Jeremy Spencer of Vegas hard rockers Five Finger Death Punch, a lurid tale of eventual redemption that oozes with booze, broads and sex in Porta-Johns.
"Of course, some of it's a little brutal to read," Spencer told us. "I'm definitely putting it out there. But it's who I am. And it's made me who I am."
Now, you can meet the "Death Punch'd" author in person when he hosts a book signing at 7 p.m. Friday at Barnes & Noble, 2191 N. Rainbow Blvd.
Spencer's sober now.
First he got clean, now he's come clean.
"I'm not embarrassed," he says of his formerly debauched ways. "I own all of it in the book."
Contact reporter Jason Bracelin at jbracelin@reviewjournal.com or 702-383-0476. Follow on Twitter @JasonBracelin.