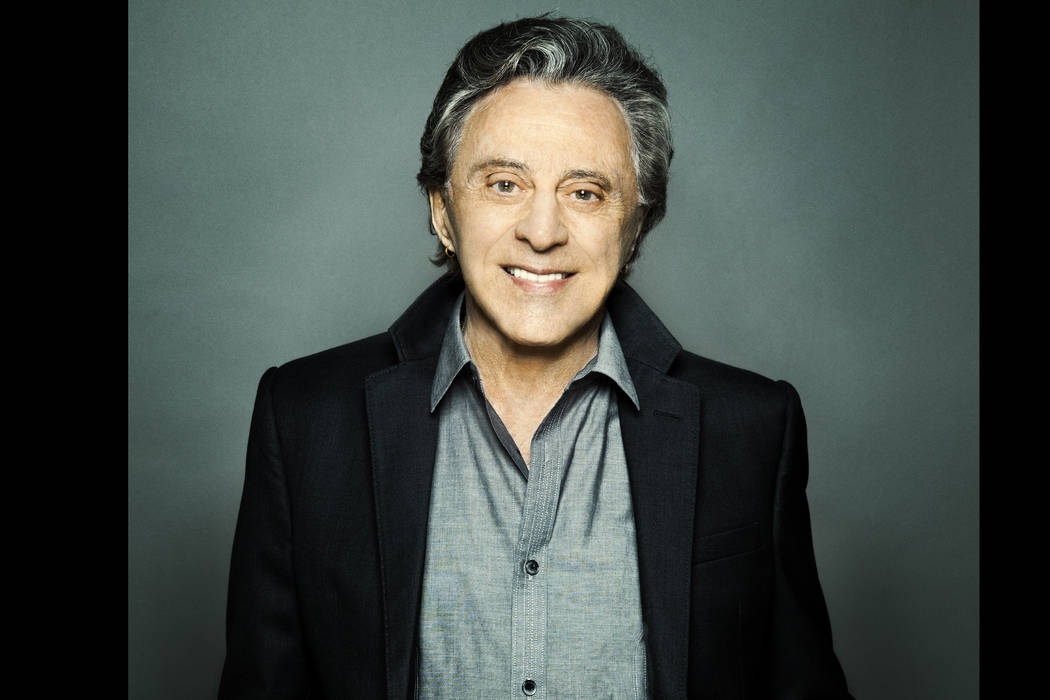 His eyes adored us. Yet it's our ears that adored him back — especially when those startlingly supple pipes climbed to the cruising altitude of a 747.
"I had no idea that was something special, that it was a God-given gift," says the man — make that Jersey boy — who could do what would put most vocal cords in a full-body cast: turn Sh-eee-eee-eee-eee-eee-eee-eee-ry bay-yay-bee into a signature sound no other pop star could ever duplicate. "I thought everybody could do that," says 83-year-old Frankie Valli of that famed falsetto that also declared that big girls don't cry-yi-yi, that instructed you to walk like a man my so-o-o-on, that begged us to stay-yay just a little bit loooonger, that insisted iiiiii-IIIIII-iiiii've got you under my skin.
"I didn't really appreciate it until much later in life." Most of us appreciated it long before he did.
End of the road?
After reminding the world that Valli's beloved home state was more than just the Smokestack Capital of the World (after all, it also gave us Frank Sinatra, Bruce Springsteen and "The Sopranos," not to mention Snooki), the wildly popular "Jersey Boys" shuttered its Vegas version in 2016 after an eight-year run, departing as the Strip's longest-running Broadway transplant. (The show still tours and, after a 12-year Broadway stint, recently reopened off-Broadway, in a reversal of the traditional Great White Way trajectory.)
Through all the plaudits, Tony Awards and resurgent popularity that the chronicle of Valli and the Four Seasons has garnered, the fabled singer has soldiered on with the current iteration of the group — but not for much longer. … Perhaps. "This will probably be it for a while," says Valli, whose tour pulls into the Park Theater this weekend, and who has often claimed that he eschews hobbies because music has always been his all-consuming passion.
"I love to perform, but the traveling is overwhelming and the time away is outrageous. There are other things I'd like to do. I'd like to get into the studio, do a little writing and recording, and even do a little bit more acting, which I had to sideline for a very long time because of my schedule." Memorably, he portrayed mobster Rusty Millio in multiple episodes of "The Sopranos" in the fifth and sixth seasons. "But I'm really looking forward to this Vegas date. The last time we played Vegas was at the Palms (in February 2017) and it was incredibly successful."
'Jersey Boys' legacy
Yet even as he eyes his own exit from the stage, "Jersey Boys" remains a touchstone for Valli, who still speaks of its worldwide impact with a tinge of awe. "It's one of those plays like 'Grease' or 'Cats' that seems almost timeless," he says.
Unlike many "jukebox musicals" that were short on narrative, long on greatest-hits appeal and infamously belly-flopped — including vehicles inspired by John Lennon, the Beach Boys and Elvis Presley — "Jersey Boys" emphasized story as much as song. Though "Mamma Mia!" came along first, it married the ABBA ouevre to a fictional tale, while "Jersey Boys" laid bare the group's true, dramatic and often conflict-riddled lives, swathed in a score of their voluminous, catchy hits.
That set off a wave that has yet to crest.
"We innovated when it came to 'Jersey Boys,' and it really opened the door for so many other people. There was the Gloria Estefan show on Broadway ('On Your Feet!'), and Carole King ('Beautiful') and the Donna Summer one is coming ('Summer'), and a Cher one ('The Cher Show') and the Temptations ('Ain't Too Proud'). I feel very good about that."
'Cheech' and the Chairman
So here we have a legendary singer from New Jersey who is (maybe) retiring after a lengthy, hugely successful career. Just like an idol of his who also famously decreed he was bidding farewell to the stage — then retired from his retirement. One who became a Valli pal.
"Frank Sinatra was my first time seeing anybody live on stage and I just couldn't believe it. It seemed like a fantasy," says Valli, who later reaped the Chairman's respect after performing at a fundraiser thrown by Sinatra's mother, Dolly. That earned him an Ol' Blue Eyes summons through a call from Sinatra's associate, restaurateur Jilly Rizzo.
"I thought, why does he want to see me, did I do something wrong? I was in shock," Valli recalls with a laugh. "I went in and Jilly says, 'This is Frankie Valli' and Frank says, 'I know, I know. I know all his hits.' And he knew everything, he researched me before he met me. And he said, 'I appreciate what you did for my mom.' "
Later, after a performance, they shared Chinese food and Valli — whom Sinatra affectionately nicknamed "Cheech" — bonded with his idol, who sometimes ferried the Four Seasons on his Lear jet when he wanted to just hang. Years later, Sinatra looked after Valli when he had a polyp removed from his vocal cord and coached him on breathing techniques.
"He got on the phone and said, 'I want you to come to Vegas' where he was opening, and he gave me a singing lesson — a singing lesson from Frank Sinatra!"
And if his iconic buddy couldn't abide retirement — Sinatra grandly announced his departure in 1971, then unretired in 1973 — can that famed falsetto really fall silent? "I'm really leaning toward retirement," he says. "But I could change my mind."
Let's hope this isn't bye-bye baby, baby good-bye.
Preview
■ Who: Frankie Valli & The Four Seasons
■ When: 8 p.m. Friday and Saturday
■ Where: Park Theater at Monte Carlo, 3770 Las Vegas Blvd. South
■ Tickets: $35-$142 (800-745-3000)
Contact Steve Bornfeld at sbornfeld@reviewjournal.com. Follow @sborn1 on Twitter.