Genre-straddling Primus will deliver wackily warped whimsy
April 24, 2014 - 10:39 pm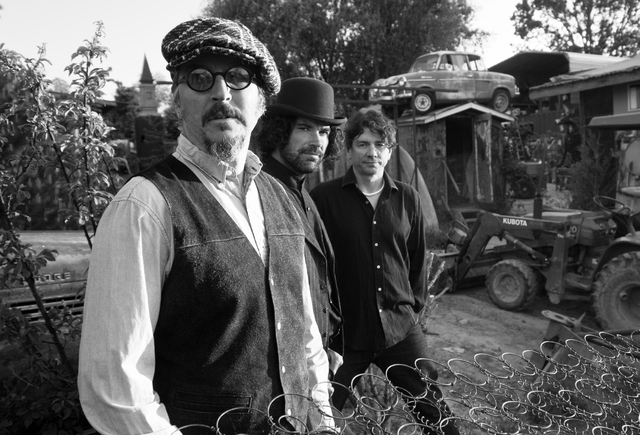 Even the miserable depths of heroin addiction sound oddly whimsical when cataloged by Les Claypool, a man with a cartoon voice and a similarly animated approach to turning progressive rock on its pointy head.
Take "Jilly's on Smack," from the band's most recent record, 2011's "Green Naugahyde," where Primus spend 6½ minutes spinning a dark tale of addiction that, by song's end, rouses more than chills, with Claypool sounding as if he's delivering a children's limerick ("bang-diggity-burn-der-bing-da-bang") over his high-stepping bass figures and guitar lines that approximate whale calls.
This is a band of virtuoso players, rounded out by guitarist Larry "Ler" Lalonde and drummer Tim "Herb" Alexander, who take their playing seriously, but little else — especially genre designations. (Can you name another act that's played such disparate package tours as Lollapalooza, back when it traveled, the metal-centric Ozzfest and jam band-gathering H.O.R.D.E.?)
There can be only one Primus, and even their existence, 30 years in, still seems far-fetched.
Contact reporter Jason Bracelin at jbracelin@reviewjournal.com or 702-383-0476. Follow @JasonBracelin on Twitter.