Henderson concert series features Rubberband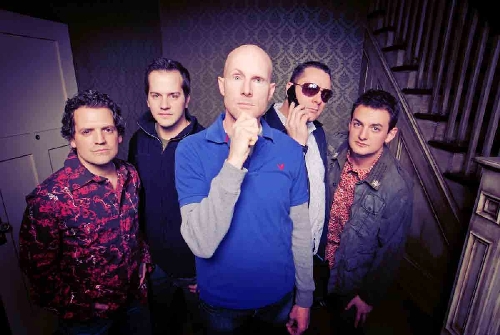 Ryan Shupe & the Rubberband will perform a free concert at 8 p.m. Friday as part of the ArtBeat by Target series at the Henderson Events Plaza, 200 S. Water St. Pre-show activities, such as art displays, demonstrations and local musical acts, will begin at 5 p.m.
Ryan Shupe & the Rubberband, hailing from Salt Lake City, will present an energetic show including popular songs from its earlier years such as "Dream Big," a Top 40 hit on the Billboard charts, "Banjo Boy" and "Be the One." The band also will introduce new material, including "All I Need" and "My Life."
The group was formed in the early '90s, but having experienced several breakups over the years, Shupe created a "rubber band," based on a revolving lineup of musicians. By blending music genres, from country to jazz, bluegrass, folk and rock 'n' roll, the band has created a crossover style.