Imagine Dragons launching North American tour at home in Las Vegas
September 28, 2017 - 12:22 pm
Updated September 29, 2017 - 6:18 am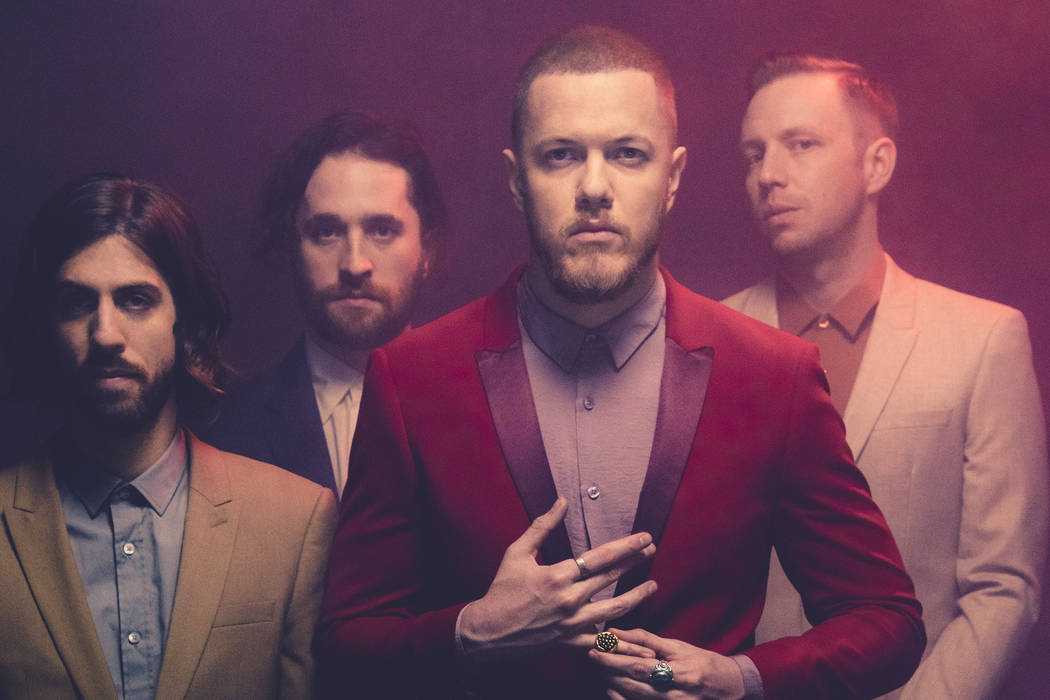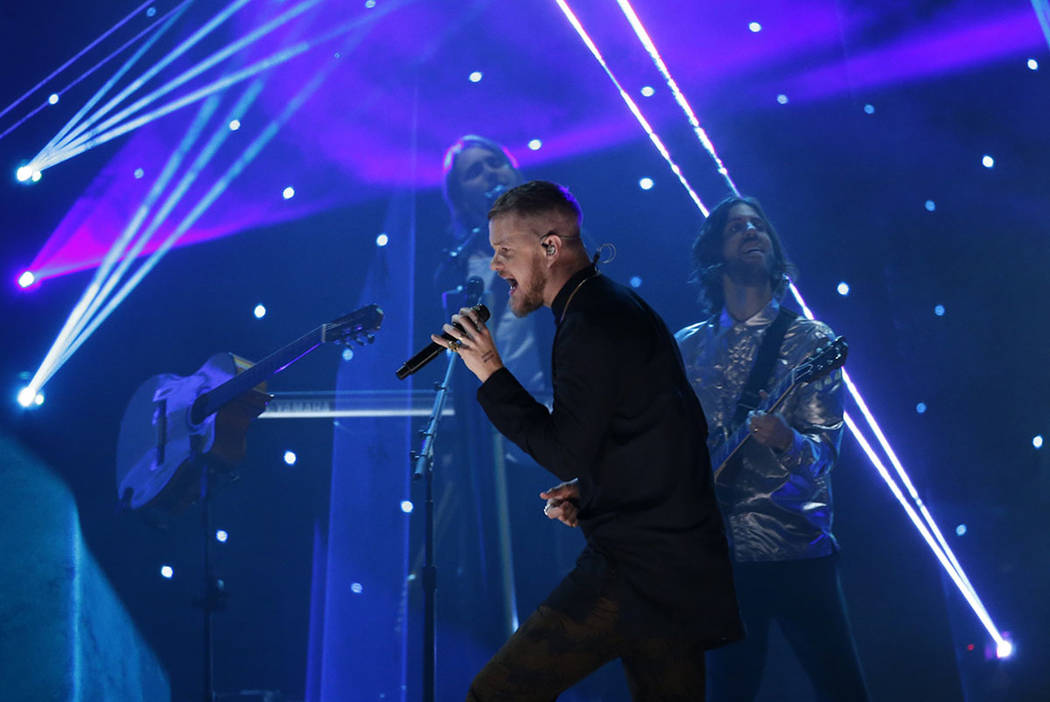 The backstage tea was especially good in the Czech Republic.
The crowd was nutso in Poland.
And a certain airport in Italy became a home away from home.
"I think we flew into Milan four times," Imagine Dragons drummer Daniel Platzman recalls of his band's recent travels. "That was kind of the running joke. Where are flying to next? Milan!"
This is how Imagine Dragons spent their summer, crisscrossing Europe, playing festivals from Belgium to Finland, Portugal to Hungary. It was the Las Vegas-based band's first road work for their latest record, "Evolve," which went gold in less than a month following its late-June release, the only rock record of the year to do so.
"I think the album came out while we were on that run — the album wasn't even out for part of that — and I just felt blown away by how familiar everyone was with the music so fast," Platzman says. "I feel like it had never been that fast, ever."
There's good reason for that.
Though Imagine Dragons have sold nearly 10 million albums and 30 million singles in the past five years, there's a fresh momentum behind them as they launch their North American tour in support of "Evolve" in their hometown.
Much of this has been catalyzed by "Believer," the record's first single, which has spent 32 weeks atop Billboard's Hot Rock Songs chart, sold over a million copies and has been streamed on Spotify more than 400 million times.
It's the kind of rousing, I'm-going-to-run-through-a-brick-wall anthem that's already become a staple at sporting events, on various TV commercials and in movie trailers — the pop culture triple crown.
Basically, it's had the airwaves in a headlock for months now.
"I don't think any of us were expecting 'Believer' to take off as fast as it did, and for it to be still growing now is remarkable," Platzman says. "It's nothing that we expected or felt entitled to. The reality of it is surreal and so validating. All the scary studio moments where it was like, 'Are we really going to do this? Are we really going to do that?' — to go with our gut and put out 'Believer' and get that response is just amazing."
As Platzman alludes to, "Believer" is something different for this bunch, a largely percussive track with intermittent guitar accents that finds frontman Dan Reynolds adopting a near-rap cadence in places, his voice bouncing atop the beat as if coated in rubber. The song's success wasn't a given considering that it's certainly a sonic outlier in the Dragons' catalog, though its stirring nature is a trademark of the band.
"Evolve" is rife with these kind of moments: It's a loose, uninhibited-sounding record, from the hip-hop production flourishes of second single "Thunder," itself a hit with 340 million Spotify streams, to the contemporary R&B undertones of "I Don't Know Why" to the gospel feel of "Mouth of the River."
"I was always up for making changes," Reynolds sings on "Rise Up," a sentiment his bandmates shared here.
"We really put together an effort to not make fear-based musical decisions," Platzman says. "People can just tell when you've made an inauthentic choice. The everyday listener is so sophisticated today, with all the streaming music, people can just tell when you're making a decision based on, 'This is the cool, hip sound, so I'm going to do this.' People can hear that immediately. And they don't like it."
During their European trek, the band played upward of half of "Evolve" live, depending on the gig.
Platzman says they might do even more from the record stateside.
"We are prepared to play all the music from 'Evolve' now," he notes. "We're still changing things in the show even to this moment — I'm sure I have emails since I've been talking to you about the live show. That said, we have the most original music to tour on that we've ever had, which means we have the most options for variety. Dan has talked about switching up the setlist, so I don't think we're going to give the same show night after night."
Well, they do have a new album title to live up to.
"We definitely have some new things to do and old classics. We're putting together the most fun live show we can," Platzman says. "We have some tricks up our sleeves."
Related
Imagine Dragons glows at Clark High in Las Vegas — VIDEO
Return to Beauty Bar, O'Sheas is OK with Imagine Dragons
Imagine Dragons find peace of mind on new record, 'Evolve'
Contact Jason Bracelin at jbracelin@reviewjournal.com or 702-383-0476. Follow @JasonBracelin on Twitter.