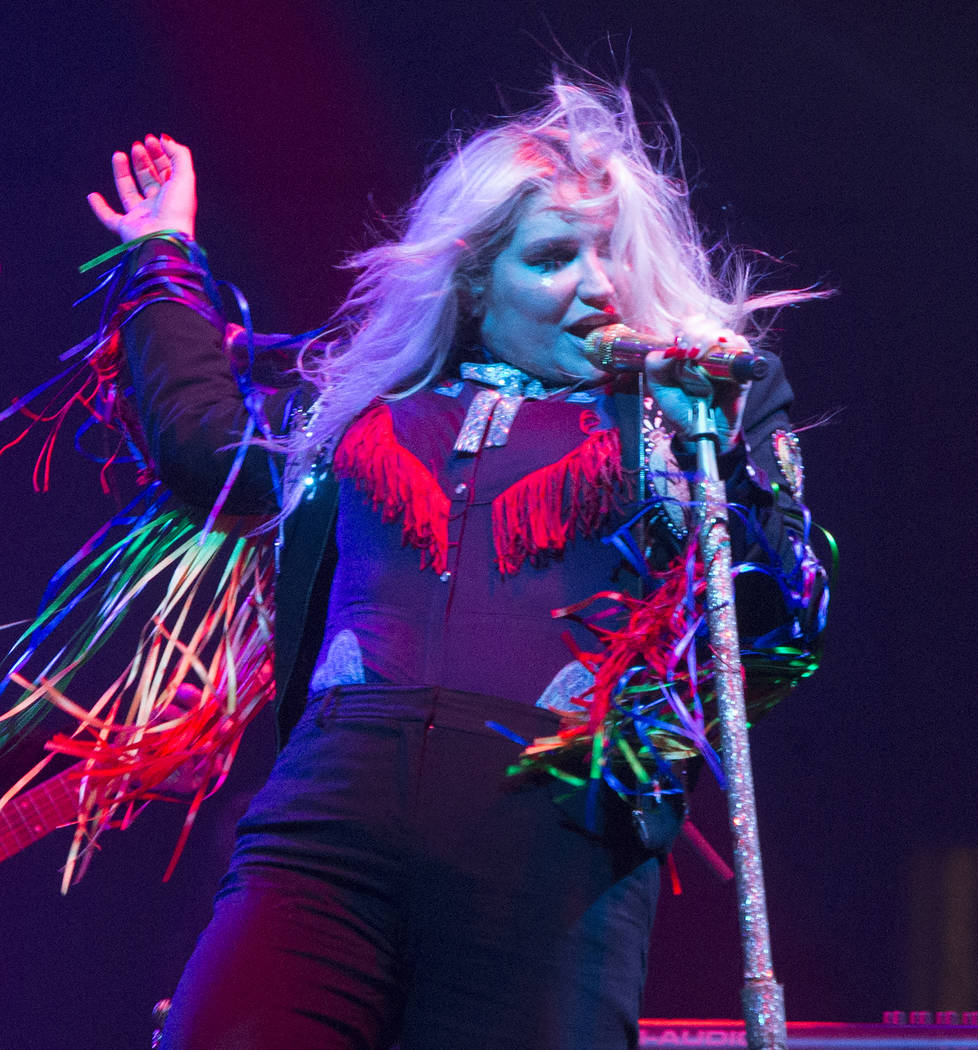 With pop party-starter and Olympic-level potty mouth Kesha hitting town for the first time in support of her new album, "Rainbow," here are five takeaways from the record in question:
She addresses the Dr. Luke controversy head-on
After accusing the producer of sexual harassment and engaging in a lengthy legal battle with him, Kesha takes direct aim at Dr. Luke on first single "Praying." "You brought the flames and you put me through hell / I had to learn how to fight for myself," she sings on the emotionally charged ballad.
"I've been thrown out, I've been burned," she adds. "When I'm finished, they won't even know your name." And if "Rainbows," which debuted last month atop the Billboard album chart, tells us anything, it's that Kesha is far from finished.
Um, about that album cover …
Rainbow is out nowhttps://t.co/ojMbc2vcPj pic.twitter.com/2Gu3ciKAWO

— kesha (@KeshaRose) August 11, 2017
Holy peyote, a depiction of a nude Kesha, backside bared, standing beneath glowing UFOs and floating melting eyeballs? It's only a matter of time before this image gets painted on the side of some dude's '70s stoner van.
Kesha can bring the rock swagger
Kesha teams with the mighty Eagles of Death Metal for a pair of bawdy, badass dance rockers: the musical middle finger that is "Let 'em Talk" and the aptly titled "Boogie Feet." Speaking of killer pairings …
She's got friends in high places
On country western torch song "Old Flames (Can't Hold a Candle to You)," Kesha duets with the one and only Dolly Parton; The Dap-Kings' horn section drops by on "Woman"; and piano man Ben Folds wrote the album's title cut. That's quite the guest list, chief.
Kesha's still gonna Kesha
From cracking herself up in a fit of laughter midway through "Woman" to dropping payload after payload of F-bombs throughout "Rainbow," Kesha, who initially came to fame as pop's loosest cannon, demonstrates that, through all her ups and downs, she still doesn't give a rip.
Contact Jason Bracelin at jbracelin@reviewjournal.com or 702-383-0476. Follow @JasonBracelin on Twitter.