Las Vegas shows its strength in shooting benefit concert — PHOTOS
December 1, 2017 - 9:33 pm
Updated December 2, 2017 - 12:15 am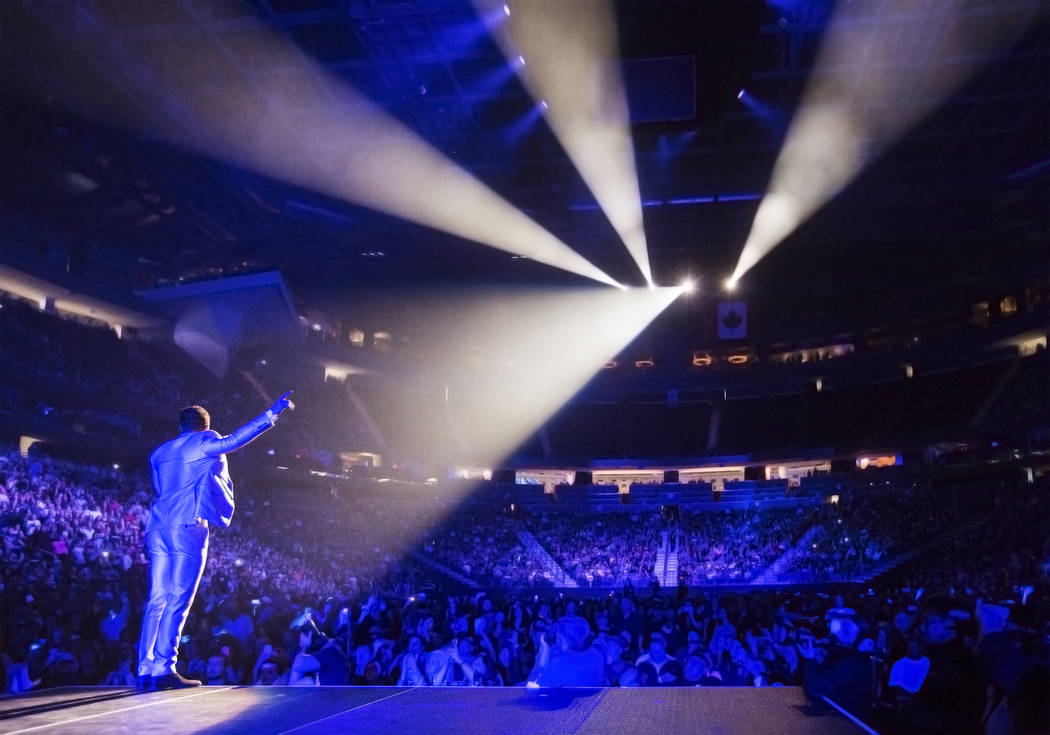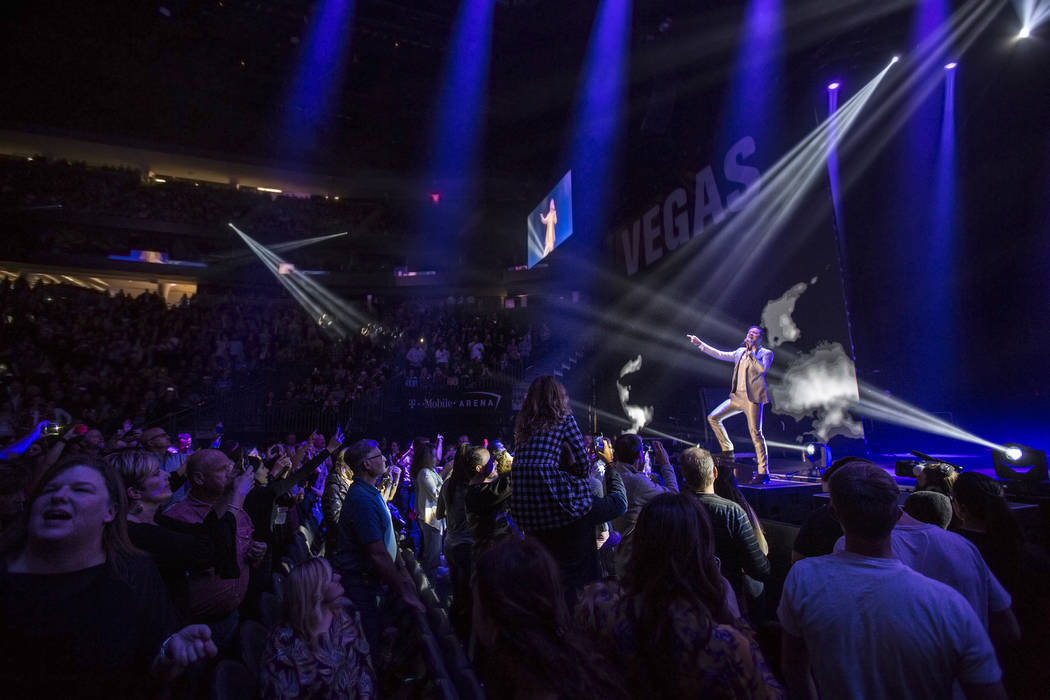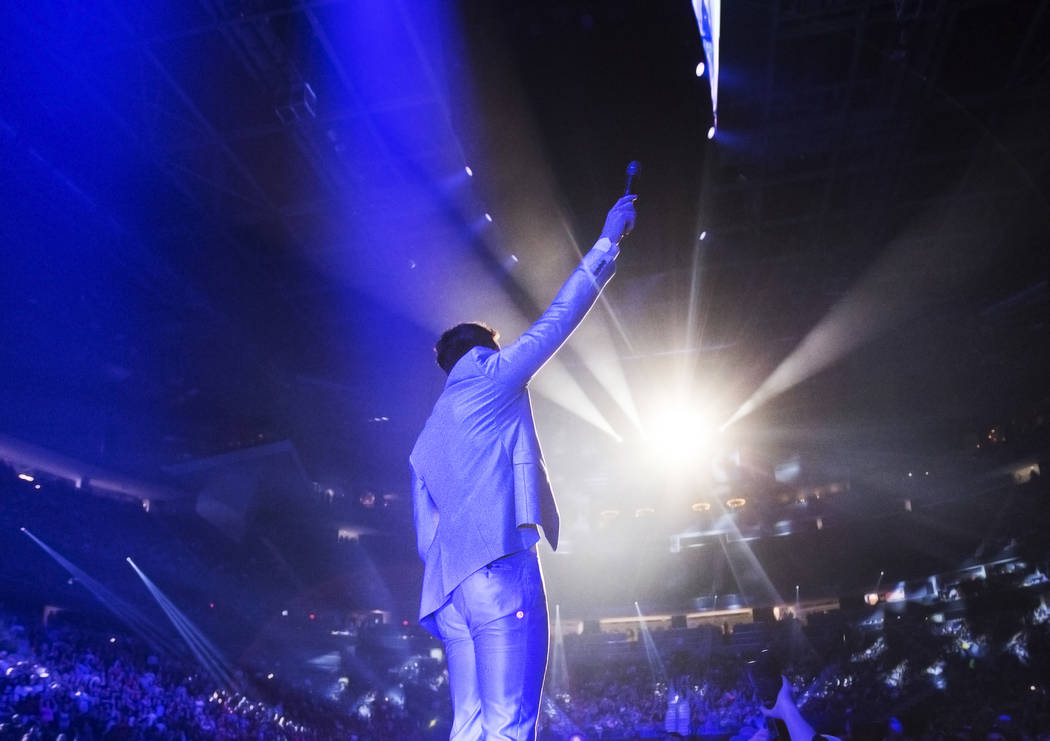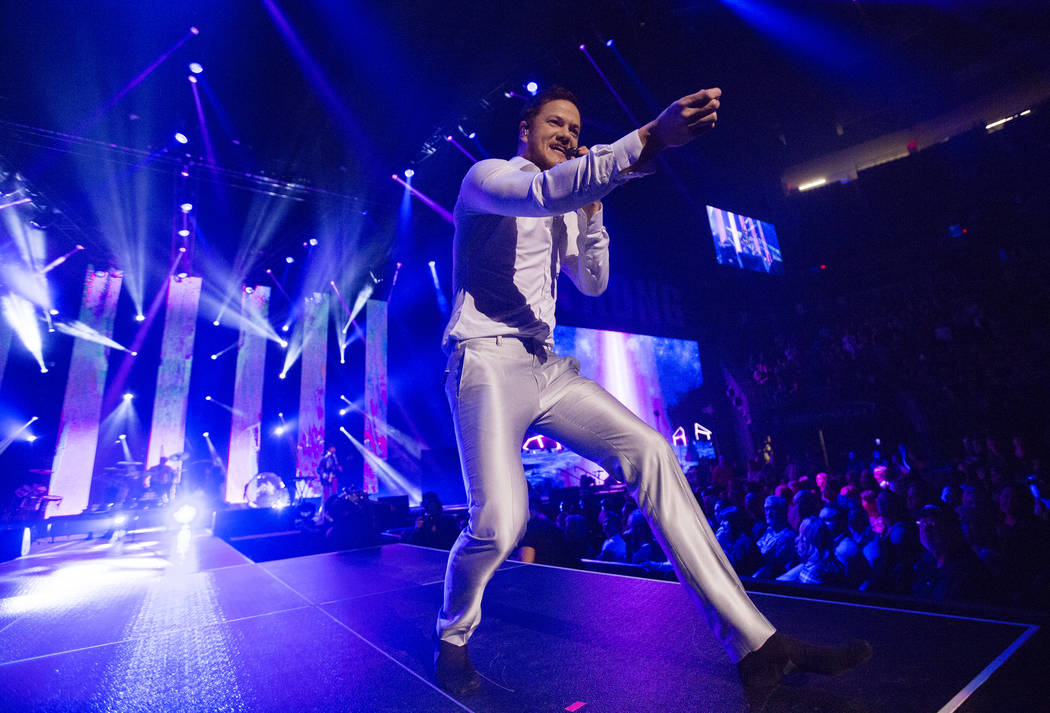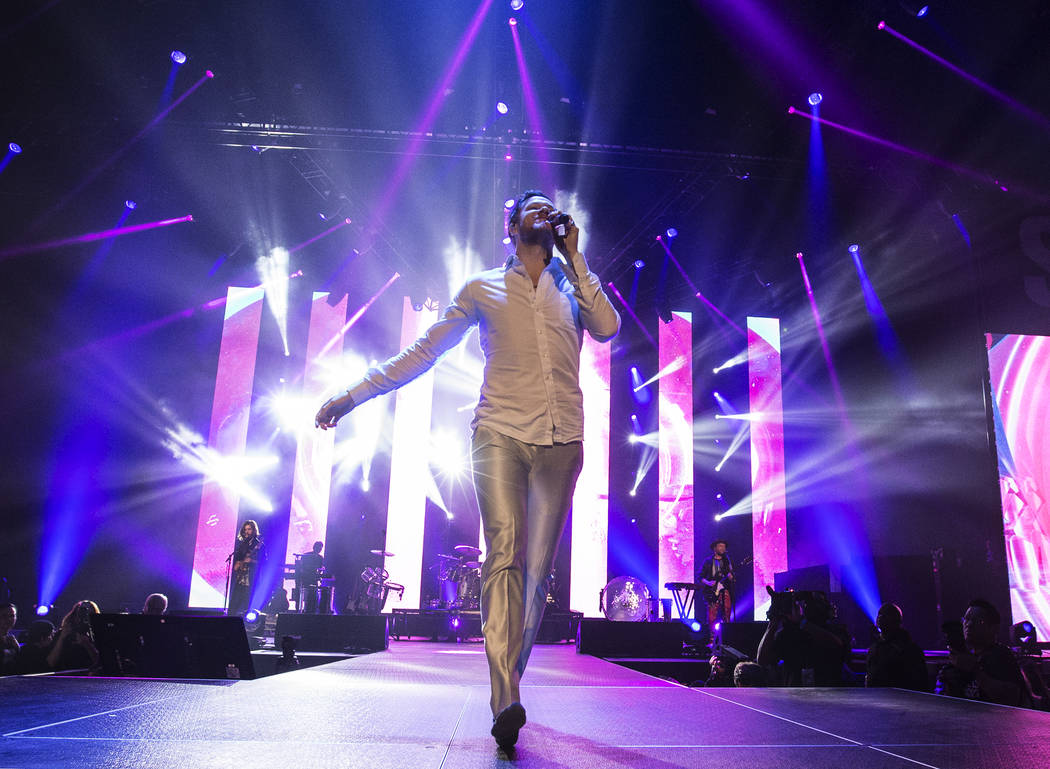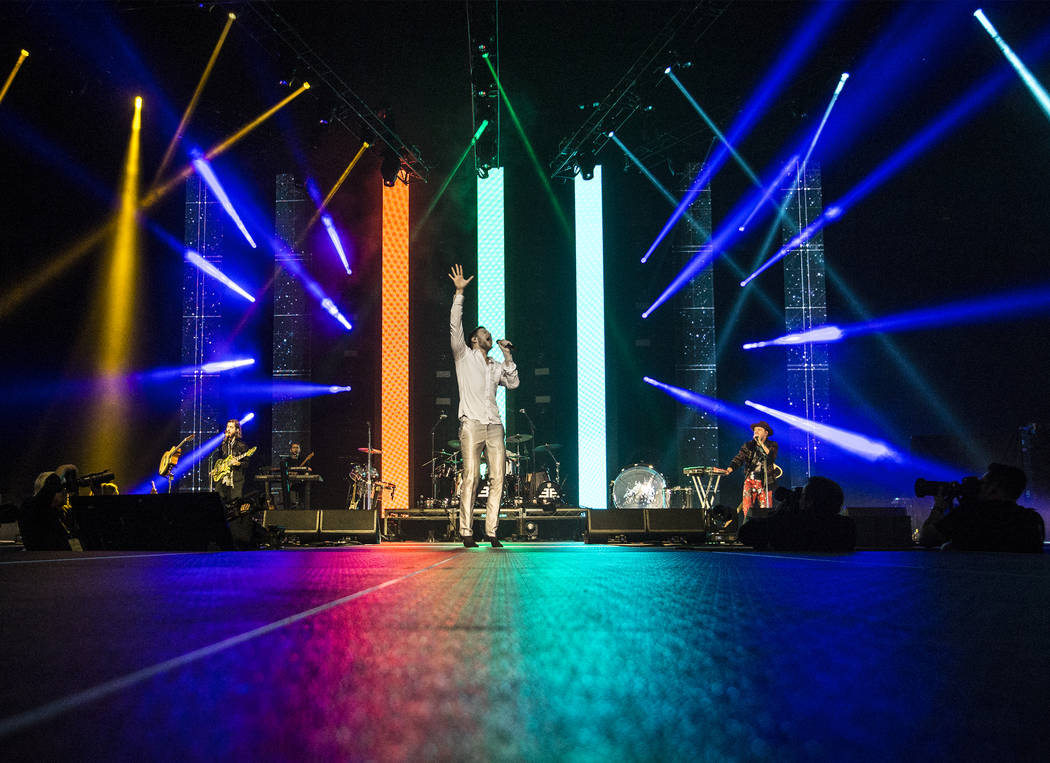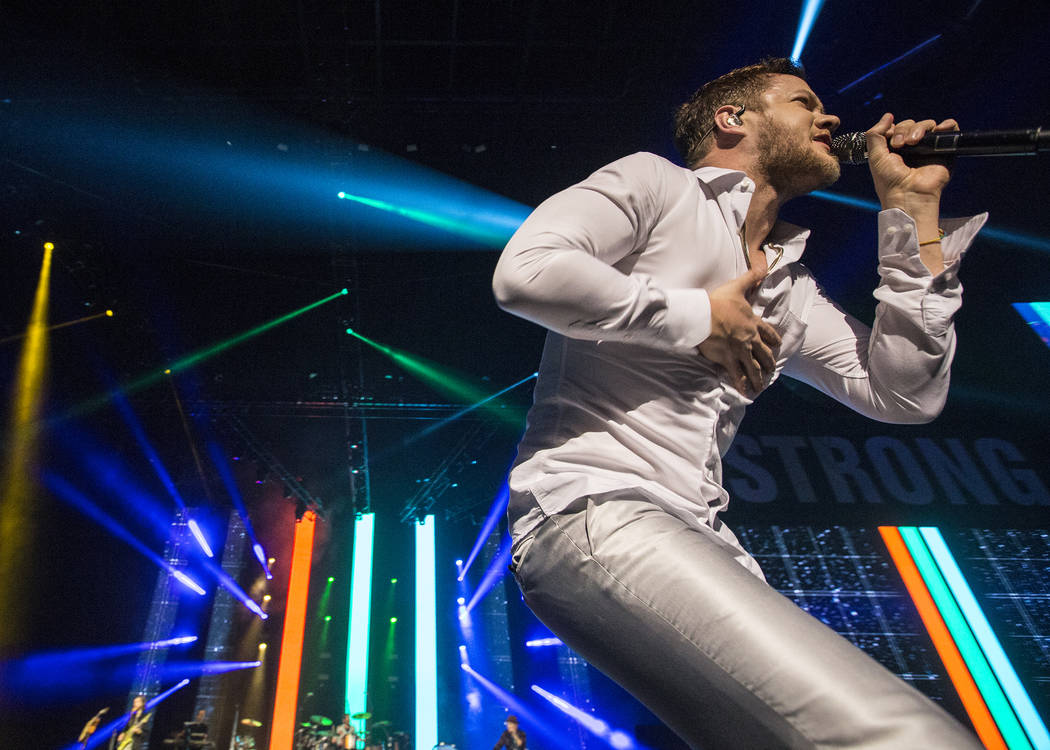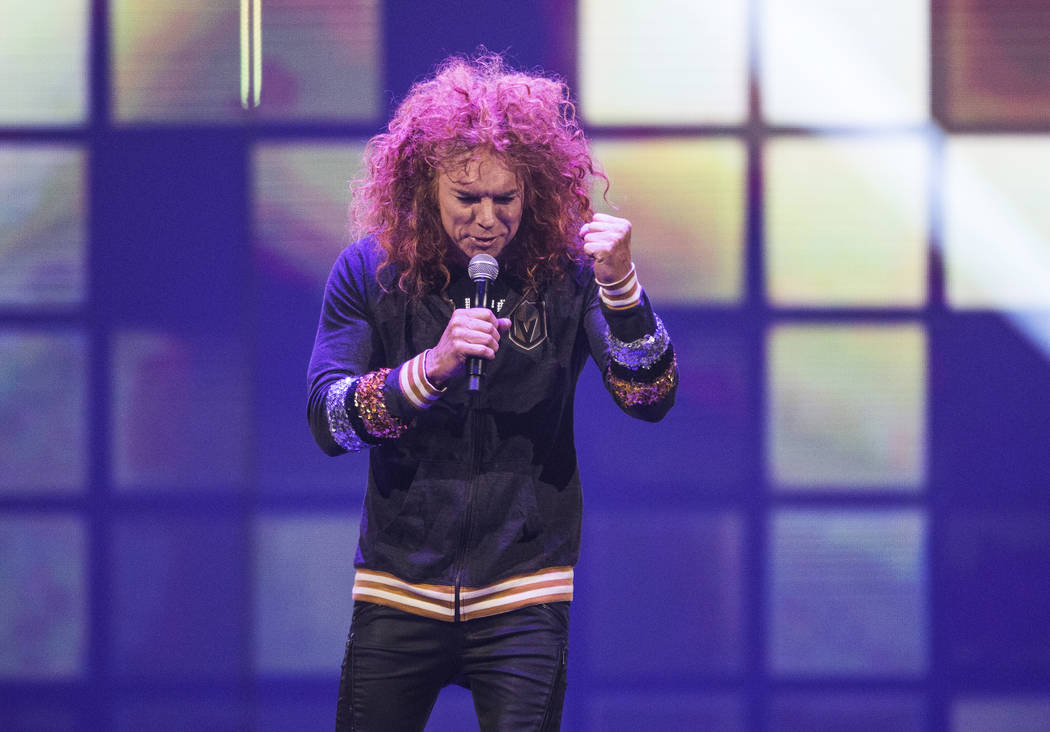 Their voices rose like the lumps in so many throats.
Huddled in a semi-circle at the lip of the stage, Boyz II Men wrangled in song with the feelings that so many of the crowd members before them have been struggling to process.
"It's so hard to say goodbye to yesterday," they sang at the Vegas Strong Benefit Concert at T-Mobile Arena on Friday as emotions swelled in unison with the impassioned crescendo of the song's chorus.
It was a stirring moment in an evening full of them.
"The past two months have been very hard for this community, but it proves we are a community," comedian Carrot Top said at the outset of the show, whose proceeds went to benefit the Las Vegas Victims' Fund.
Then he introduced the evening's surprise guest star: Matt Lauer.
Am impish grin spread across Carrot Top's face as the audience groaned at his punchline.
And that's how the night went: moments of poignancy intermingled with a welcome levity and shocks of rock and roll energy.
"Let's raise some spirits," Boyz II Men's Wanya Morris said as the group launched into a performance-opening "End of the Road."
After a playful set of still more Matt Lauer jokes and Donald Trump jabs by Jay Leno, Imagine Dragons followed said directive with their trademark percussive thunder.
"Tonight we are one. We are Las Vegas," frontman Dan Reynolds said by way of introducing "Time to Begin," a song about his hometown.
"I'm never changing who I am," he sang, urging the crowd to do the same, that line taking on a new meaning on this night: It was about not being cowed by tragedy, not losing hope, a recurring theme on this evening.
"We are here to be defiant," The Killers frontman Brandon Flowers announced during his band's headlining performance, shortly before the band performed a spare, moving "Be Still," where the names of the 58 victims of October 1 were listed on video screens around the arena.
Though guitarist Dave Keuning and bassist Mark Stoermer don't tour with The Killers currently, all four original members of the group performed on this night, Flowers punching the air to the beat, drummer Ronnie Vannucci Jr. a blur of flying hair.
"If you can hold on, hold on," Flowers instructed during "All These Things I've Done," which came shortly before the band invited all the acts on the bill to join them on stage for a show-closing "Viva Las Vegas," Flowers trading lines with Reynolds, Carrot Top getting down next to Wayne Newton, who had introduced a pre-taped performance by Elton John earlier.
There were also video segments from Celine Dion, George Strait and Jason Aldean.
"Be louder than the bad guys," the latter implored of the crowd, explaining that he couldn't be there in person on Friday because his wife is due to give birth soon.
Plenty of other Vegas staples dropped by: Cirque Du Soleil brought some see-sawing "Mystere" acrobatics, David Copperfield appeared to squish himself in a metal box while surrounded by construction workers and Penn & Teller did card tricks with Washington Nationals baseball star and Las Vegas native Bryce Harper, who introduced several performers throughout the night.
"The love and support of our community shines brighter than ever," Harper said during an appearance early in the show. "Our community is tightknit. Our bond is unbreakable."
This was underscored later when Reynolds, head bowed, chest heaving, led the audience in a moment of silence for the 58 people who were killed in the Oct. 1 massacre .
"We honor them as family," he said, his voice trembling with emotion.
This, more than anything else, is what Las Vegas, what this night, was all about.
"Las Vegas will never stop doing what it does best," Harper announced earlier. "Entertaining the world."
Contact Jason Bracelin at jbracelin@reviewjournal.com or 702-383-0476. Follow @JasonBracelin on Twitter.