Latin Grammys continue to grow with return to Las Vegas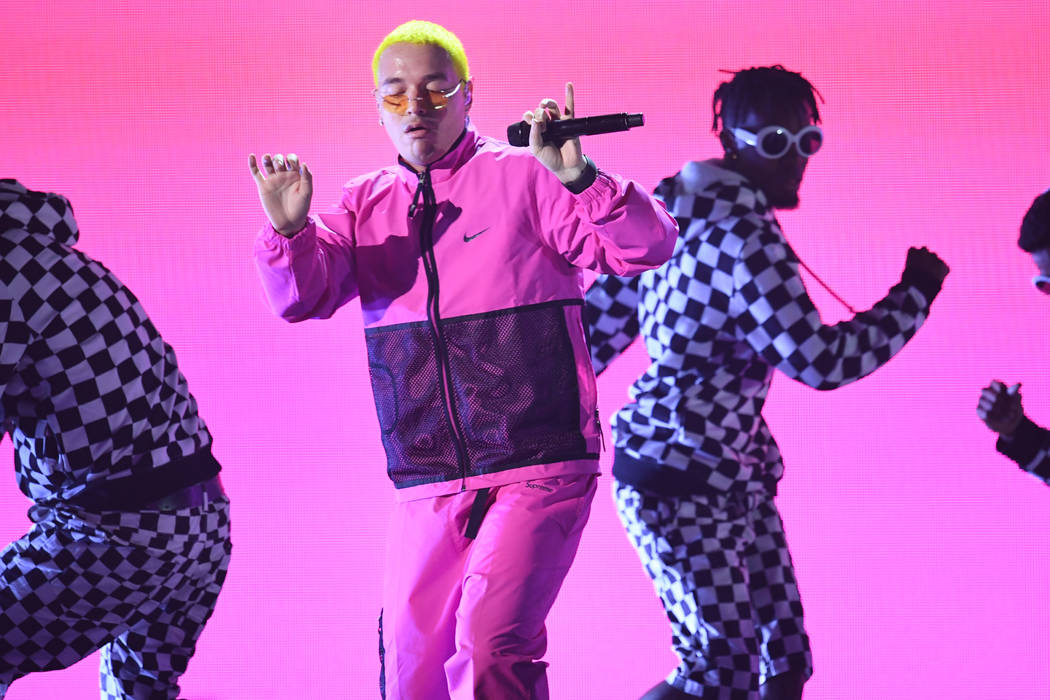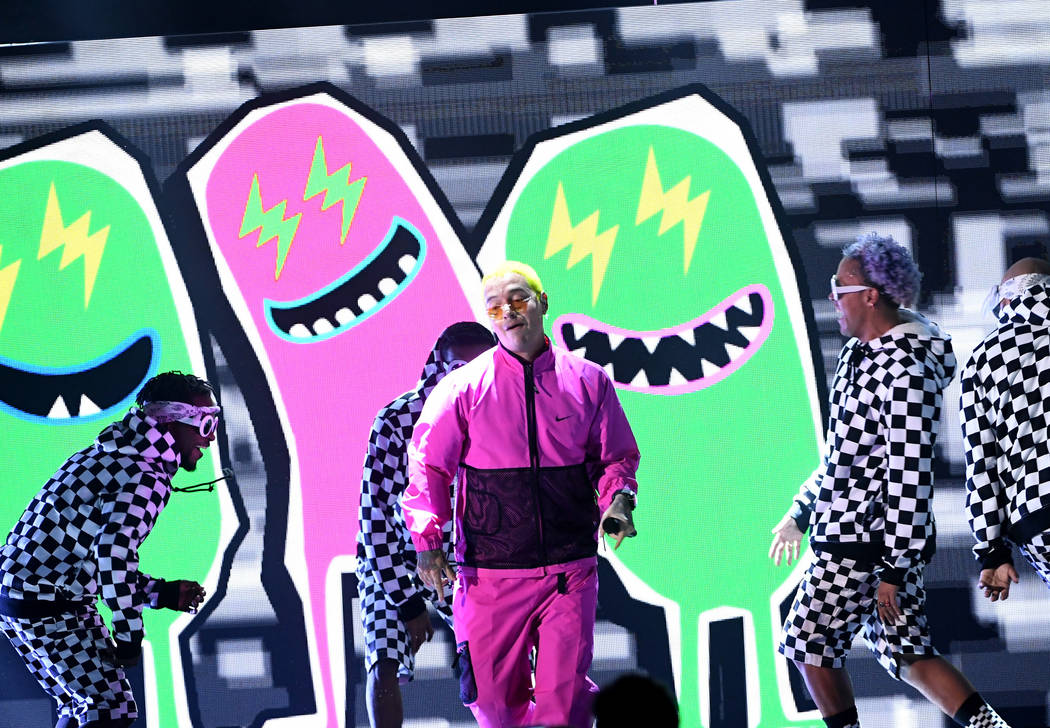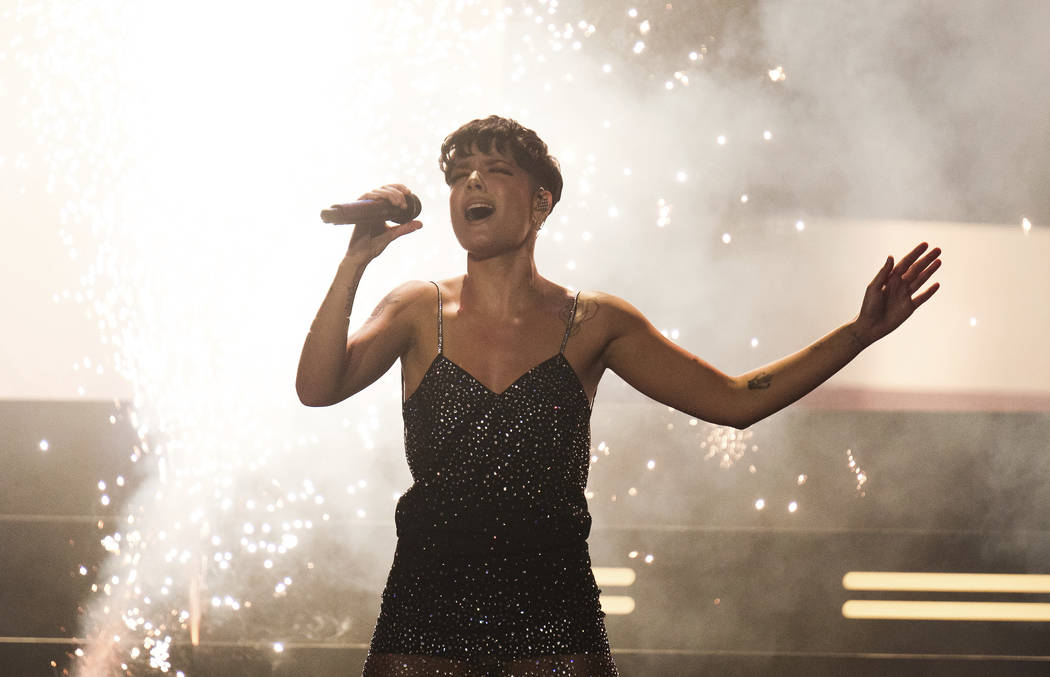 "It's a spectacle."
For sure.
"And what better place to have a spectacle than Las Vegas?"
Rhetorical question.
Terry Lickona is talking the Latin Grammy Awards.
The co-producer of the show, now in its 19th year, sounds an insistently enthusiastic note as the festivities return to Las Vegas for an 11th year.
He's seen quite a change.
"I remember when the Latin Grammys first came to Las Vegas, it was not as big a deal. In fact, I think we might have had a difficult time selling out all of the public seats back then," Lickona says. "Now it's no problem. It's a hot-ticket item."
So is Latin music itself, hence the Grammys' heightened profile.
"It's really become a universal platform for Latin music at a time when Latin music is exploding," Lickona says. "Latin culture has become a worldwide phenomenon. It certainly has a big influence on American culture."
That influence will be on display at 5 p.m. Thursday, when Univision will broadcast the show live from the MGM Grand Garden Arena.
Here are a few of this year's leading storylines:
The year of J Balvin
Consider the language barrier broken: With more than 16 million streams of his latest album, "Vibra," this reggaeton kingpin set the mark in May for the largest streaming week ever for a Latin album. It is an especially impressive feat since Balvin doesn't perform in English. This night could be a victory lap for the white-hot Colombian, who leads the field with eight nominations.
"People love his music whether or not they understand the language," Lickona says. "He's probably the best representative (of Latin music) out there."
The coronation of Rosalia
This rising Spanish flamenco ingenue has collaborated with Balvin and is the second-leading nominee with five nods. The 25-year-old is on the verge of superstardom. Even Kourtney Kardashian is a fan — what more do you need?!
"She's another one who I think is about to break out beyond the Latin market," Lickona says. "It goes without saying that this is a big year for female performers. She is definitely going to be a part of our plans."
Mana's big moment
For the first time in Latin Grammys history, the Person of the Year award will go to a group instead of an individual performer: Mexican alt-rock prime movers Mana.
"The Person of the Year is intended to honor somebody, not just because of their musical career, but also because of the work they've done outside of their music to help the world around them," Lickona says. "In the case of Mana, their focus has been on environmental causes, especially related to the ocean. They've been very big on conservation efforts. It's that combination of the musical legacy that they have as well as what they've done to help the world they live in and the people in it.
"We'll have other people there to honor them and perform on their behalf, and then we'll have a special spot on the show where they'll come out and do a medley of their best-known hits. That's really a once-in-a-lifetime thing."
Latin music continues to go global
A glance at the Album of the Year contenders provides a sense of Latin music's strong international presence: Artists up for one of the night's biggest awards include Spanish spark plug Rozalen, Brazilian singer-songwriter Chico Buarque, Uruguayan Academy Award winner Jorge Drexler and Balvin, to name but a few.
"We increased the number of nominations in those top four categories from five to 10," Lickona says, "and one of the reasons we did that was to acknowledge the huge variety and diversity of Latin music, since we're looking beyond the U.S. and Latin America to include Spain, Portugal and Latin countries all over the world. In terms of the music and the artists and what country they're from, it's all over the map. Literally."
Halsey crosses over
The Latin Grammys aren't confined to Latin music: The show tends to feature an artist from outside the genre to highlight the music's growing reach. This go-round, popster Halsey will perform.
"We want to stay true to our roots and identification of what the Latin Grammys are. I think it's a good sign of how the rest of the culture is very hip and tuned in to Latin music and wants to be a part of it," Lickona says. "Latin music has much more respect than it did even just a few years ago in the general culture. I think that's a testament to how the music has grown and matured, and how successful it's been in terms of reaching out to wider audience. It's one big umbrella. Just like America itself."
Contact Jason Bracelin at jbracelin@reviewjournal.com or 702-383-0476. Follow @JasonBracelin on Twitter.