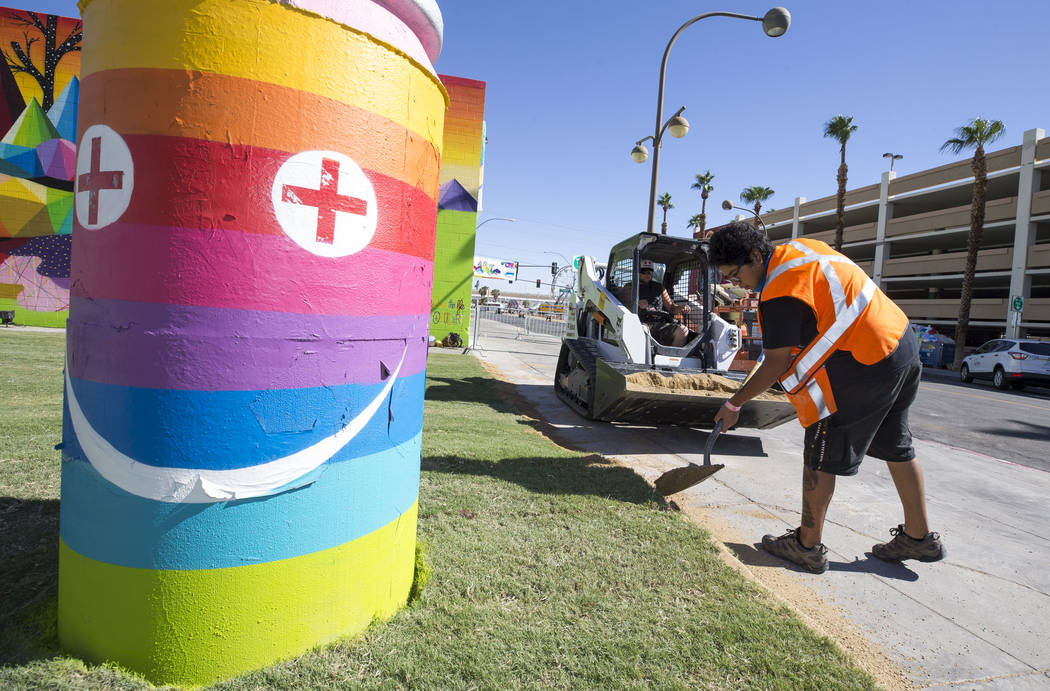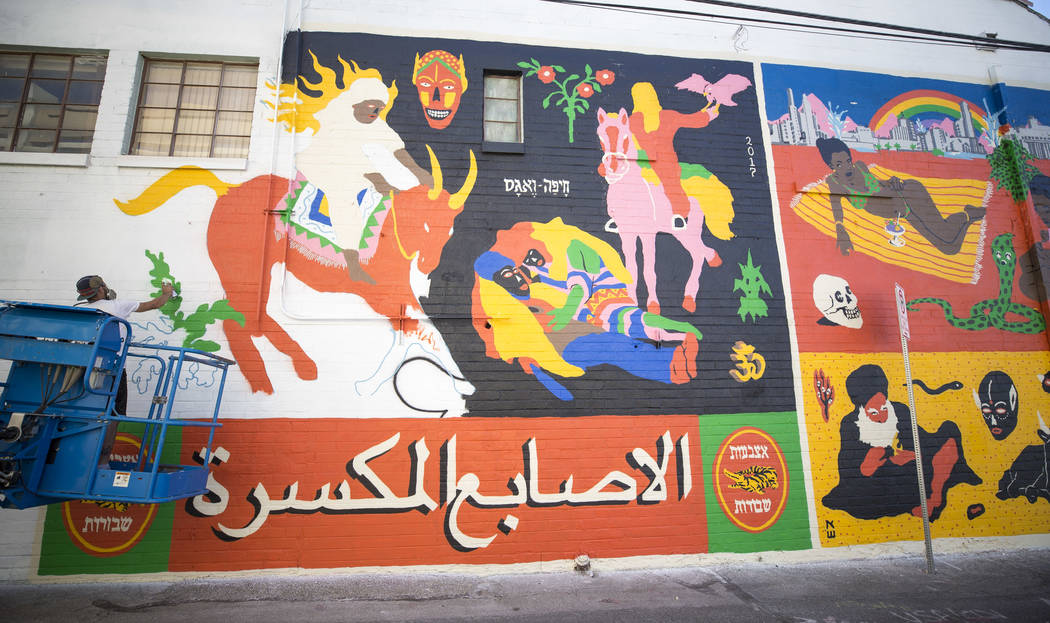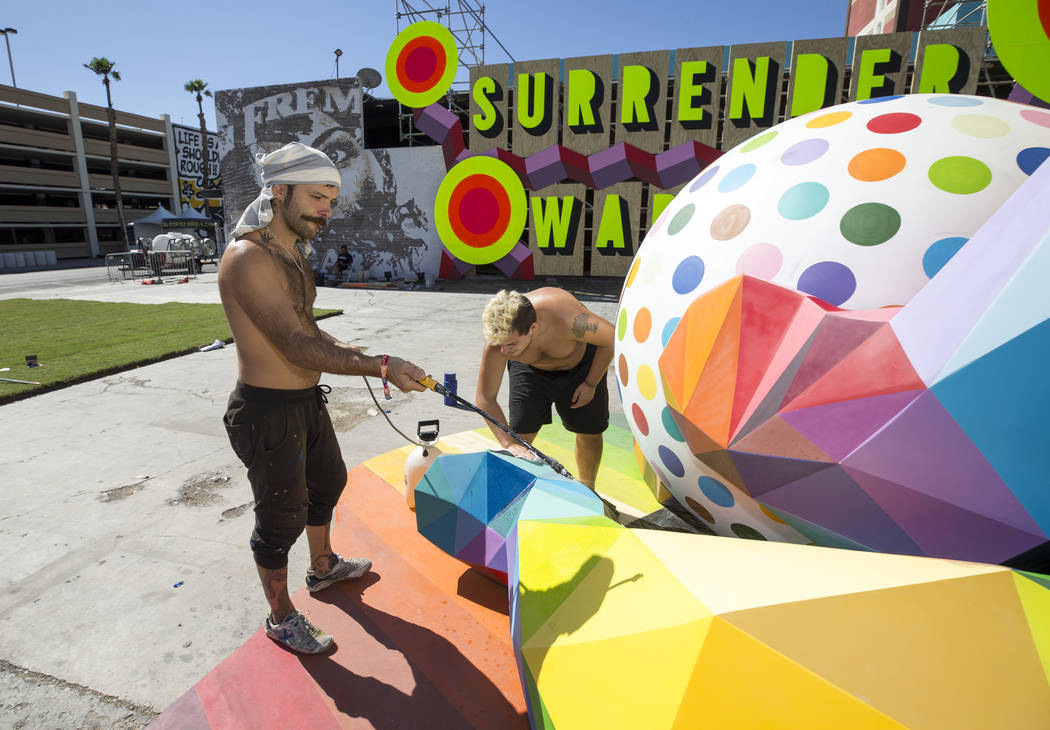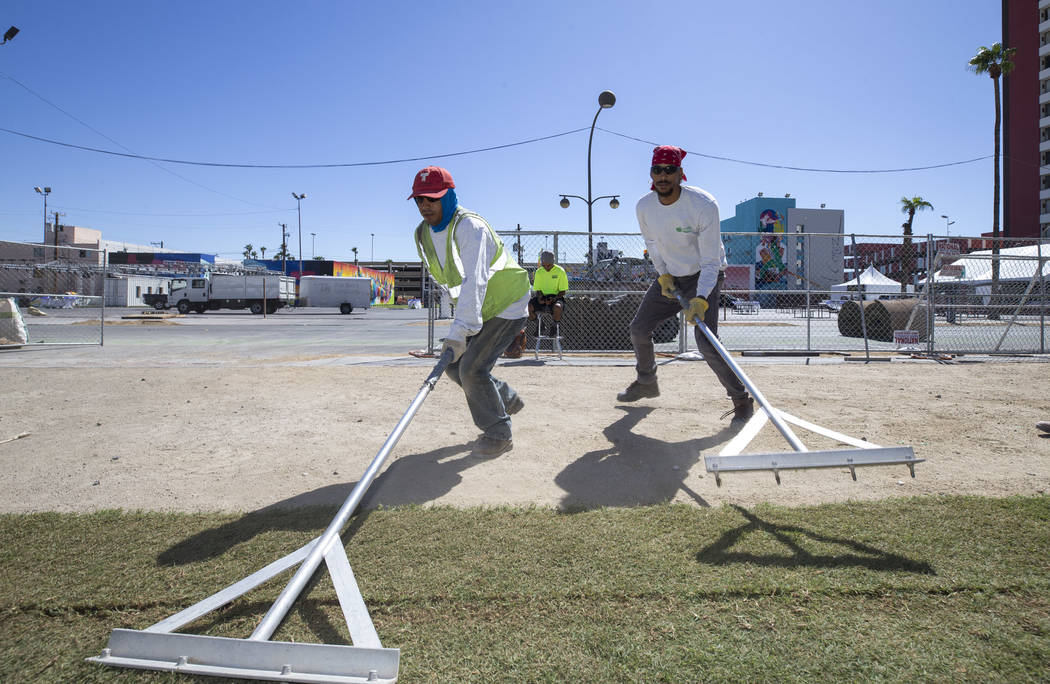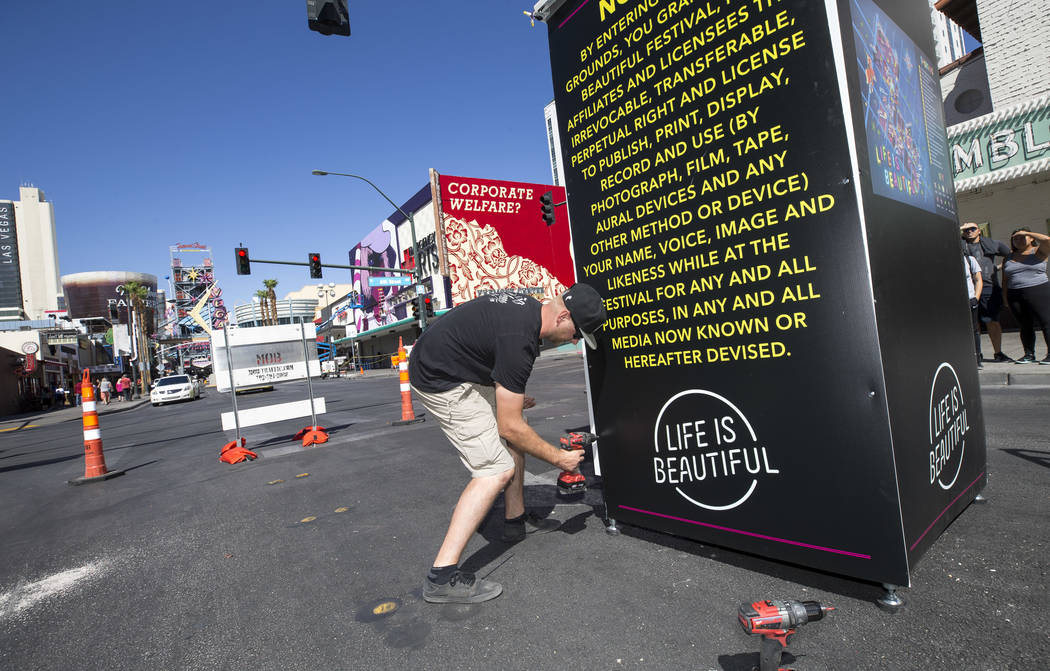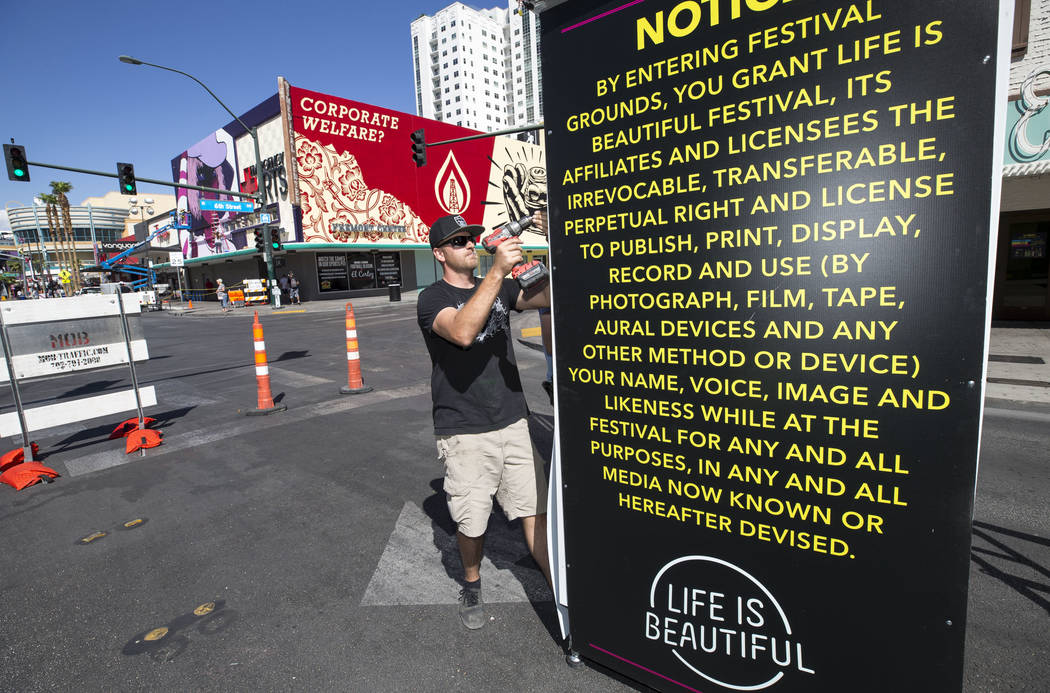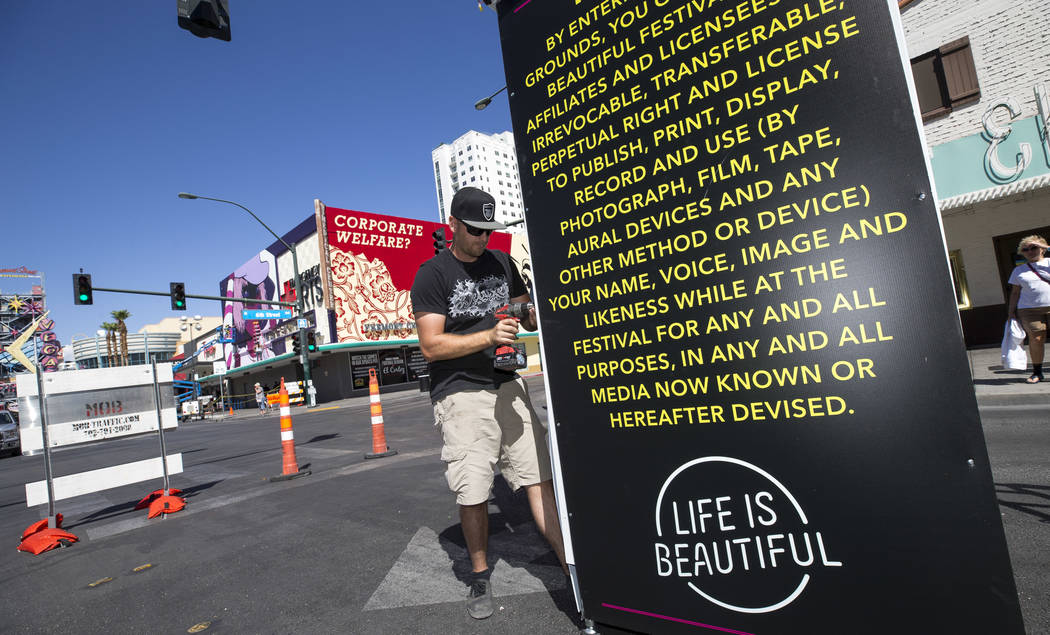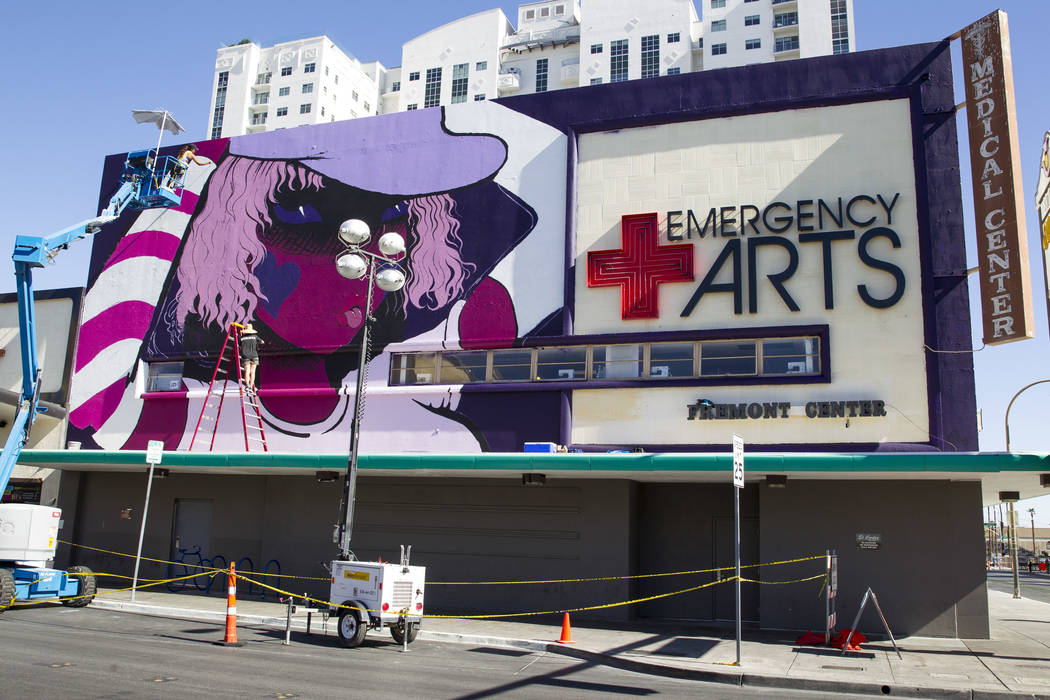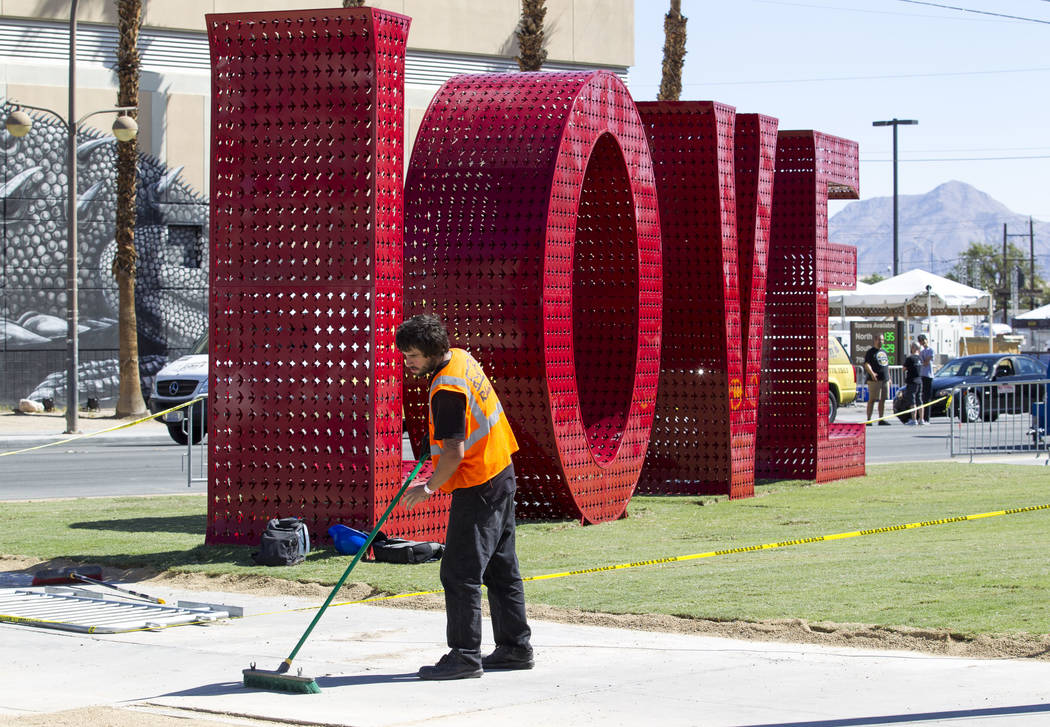 The tickets were all gone, and so were the sweaty palms.
At least for a day.
For the first time in its five-year history, the three-day Life is Beautiful music and arts festival had sold out in advance.
And it did so quickly.
Early-bird tickets for this weekend's festival, which went on sale before a single band was announced, were gone in half an hour.
When three-day passes went on sale April 27, the entire allotment was purchased in 90 minutes.
A week later, single-day tickets were made available, and they too were snatched up almost instantly.
All this for a festival that had never sold out at all before, not even with big names like Kanye West, Foo Fighters and Stevie Wonder on the bill.
For Justin Weniger, CEO of Life is Beautiful and co-founder of Wendoh Media, it was the rare chance to exhale.
"We spent a day celebrating," he says of how he and the Life is Beautiful staff reacted to the sellout. "The team went down to East Fremont and just spent some time together. It was kind of this amazing moment of realizing what it felt like to not be stressed. We had just kind of normalized the stress. And then the next day, it was, 'OK, what's the new stress?' "
Festival of the Year
It all started with a banner Life is Beautiful 2016, which Weniger acknowledges was a crucial year for the fest, as it had yet to break even, much less turn a profit.
But with a deep, balanced roster of acts, the convenience of an urban setting with plenty of hotels nearby and abundant art and learning attractions, Life is Beautiful drew its biggest crowd up to that point, attracting 137,000 fans over three days.
It was subsequently named Festival of the Year by Pollstar, the concert industry's leading trade publication, beating out such acclaimed events as Austin City Limits, Atlanta's Shaky Knees Music Festival and Rhode Island's Newport Jazz Festival.
'Organic' growth
Like those destination fests, the key to Life is Beautiful's growth has been attracting out-of-towners.
This year, Weniger estimates that upward of 65 percent of the crowd will come from Southern California. He also notes that the fest has sold tickets to fans in every state and from 24 countries.
All of this is a dramatic uptick from years past.
To wit: In 2016, Life is Beautiful pumped $43 million into the local economy from out-of-towners, a 25 percent increase from the year before, according to a study conducted by R&R Research.
Weniger expects that number to rise to $120 million this year, which is more than all four previous events generated combined.
"It's a lot of people coming from a lot of different places," he says.
Weniger credits word of mouth for fueling this growth.
"I think the more we focused on the experience, the more that the people who came from L.A. last year went home and said, 'Oh, my God, that's my favorite festival, that's the one I'm going to this year,' " he says. "I think it just kind of spread in a very organic way. We didn't have a crazy, hooky marketing campaign."
A family-friendly fest
What Life is Beautiful does have is plenty to do and see, spread out of over 18 blocks downtown, lending the fest an all-encompassing vibe as opposed to merely being a constellation of stages where acts perform.
"I think what Life is Beautiful does so well is that you feel immersed in the festival as soon as you step foot on the ground," says Daniel Platzman, drummer for Vegas rockers Imagine Dragons, who played the fest in 2013 and 2015.
There's also a more family-friendly atmosphere at Life is Beautiful — you'll see more moms and dads with young kids in tow than you will at your average music fest — a demographic that the festival has deliberately cultivated, offering free admission for children younger than 6 this year.
"It's an achievable thing to bring a family here," Weniger says. "It's not all about a party and things like that. I think it lends itself very well for people to come in, maybe bring their kids during the day, take them home, come back and have date night at night. I just got off the phone with a good friend of mine who's doing that exact thing."
Looking to the future
The festival footprint won't change much this year, but there will be numerous tweaks to the event as a whole:
• the main stage will be bigger to accommodate the larger production values of headliners like Gorillaz, Muse and Chance the Rapper;
• the comedy offerings will be expanded;
• the Western Hotel will once again be transformed into an impromptu art gallery after taking 2016 off;
• some of the fest's bigger speakers, like science guru Bill Nye, will do their thing outdoors on the large dance music stage as opposed to a limited-capacity indoor auditorium as in years past.
In addition to drawing its largest crowd yet in 2017, Life is Beautiful will hit another milestone this year, turning 5.
Weniger hasn't been there from the start (Wendoh — whose Vegas Seven weekly publication will cease print operations after this week's issue — acquired a stake in the fest in 2015), but he acknowledges the fest's past while eyeing the future.
"To see it go from that point to now is super rewarding. It's working. People are catching on," he says. "But we're not touting five years in a way that's like, 'Oh, we made it!' We feel like this is just the tip of the iceberg. As excited as we are about making it five years, we're more excited about the platform this gives us for the next five."
Contact Jason Bracelin at jbracelin@reviewjournal.com or 702-383-0476. Follow @JasonBracelin on Twitter.