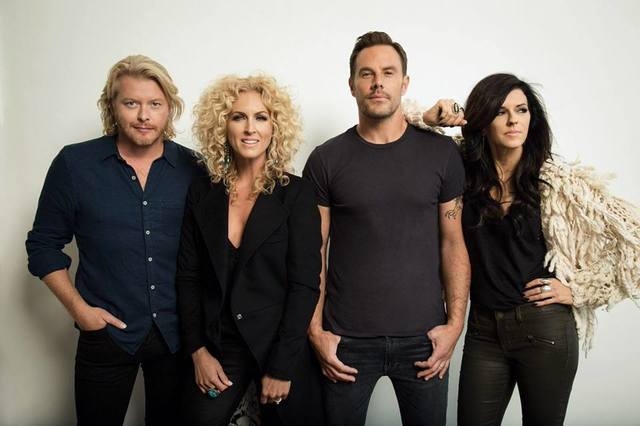 Bummer news, y'all. We just received word that Little Big Town will not be making the trek to our little big town next weekend after all. On the upside, though, it has been post-poned until Friday, December 4, so they'll still be coming to town, just a little later than planned.
Originally due to touch down in Las Vegas for a stop at the Joint at the Hard Rock next Friday, June 26, with David Nail and Ashley Monroe, Little Big Town has sent word that it's having to pull up the wheels, due to unforseen circumstances. The band issued a statement on their site, explaining:
"With heavy hearts we want to let you guys know that Jimi will have to undergo surgery next week to remove a polyp on his vocal cord. As a result, doctors have ordered him to rest his voice and completely recuperate before we continue touring. All shows through July 30th will be cancelled or rescheduled.

It breaks our hearts to let you guys down, but Jimi's health is the most important thing and he is expected to make a full recovery with rest and treatment. We will keep everyone updated on Jimi's progress. Thanks for your understanding and support."
"Originally our date was going to be cancelled but we didn't want to let down the Vegas fans so we scrambled to find a new date," says Bobby Reynolds, Vice President of Booking for AEG Live Las Vegas in a statement. " We luckily found a new date with perfect timing. Friday, December 4 falls right during National Finals Rodeo so now more Little Big Town fans will have the opportunity to see them at The Joint."
If you're already holding tickets for the original show next weekend, those tickets will be honored at the December date. Otherwise, refunds are available at original place of purchase.
On a semi-related note, we've also received notice that Michael Grimm's residency at Vinyl at the Hard Rock, which kicked off less than a month ago, has been canceled. No word from anyone yet on why the run has ended, but we'll keep you posted.
Tips, story ideas, comments, recipes? Send 'em: dherrera@reviewjournal.com.