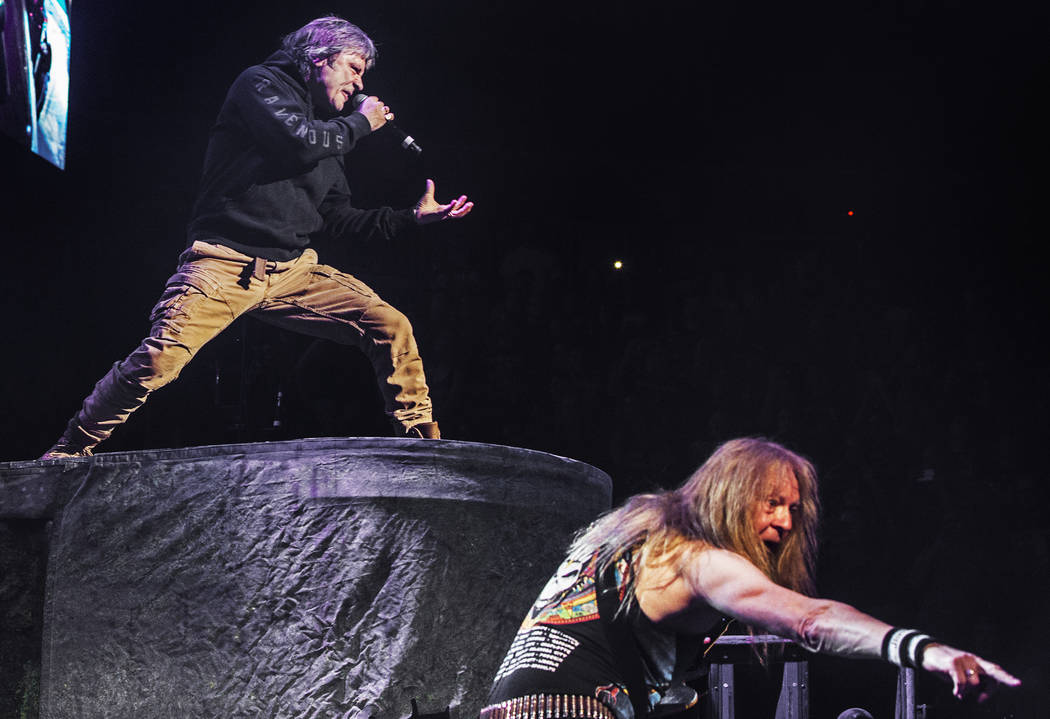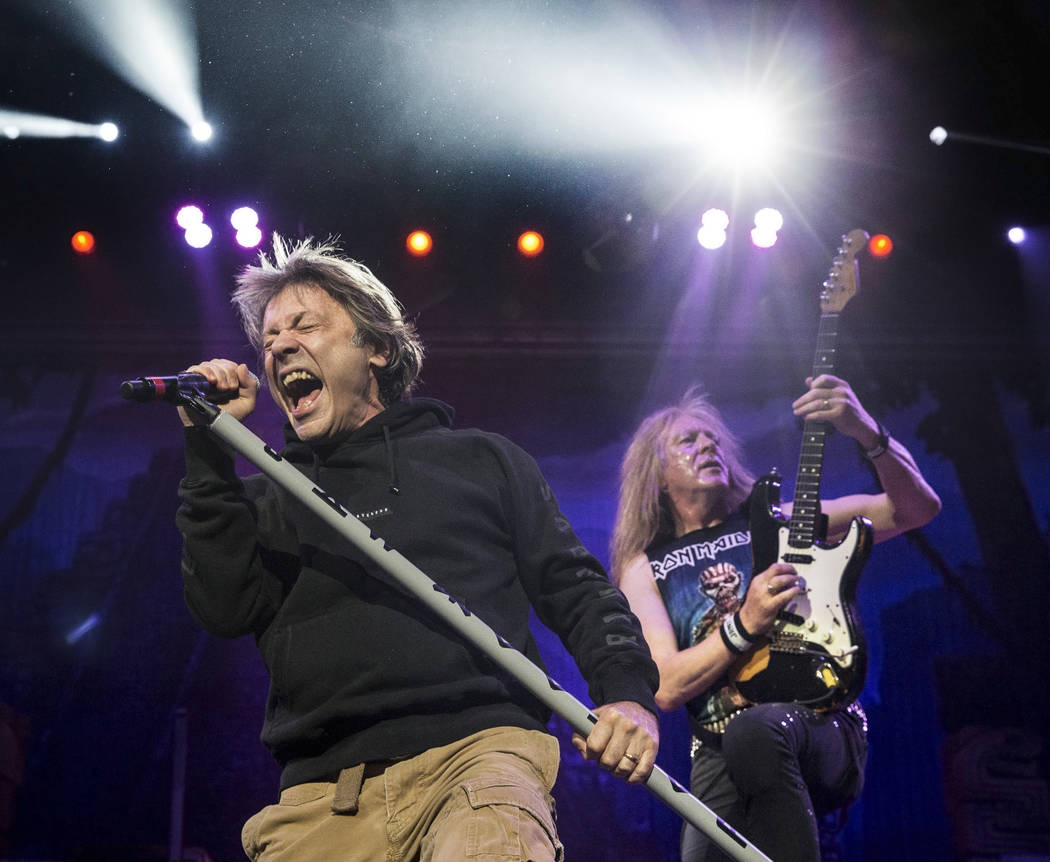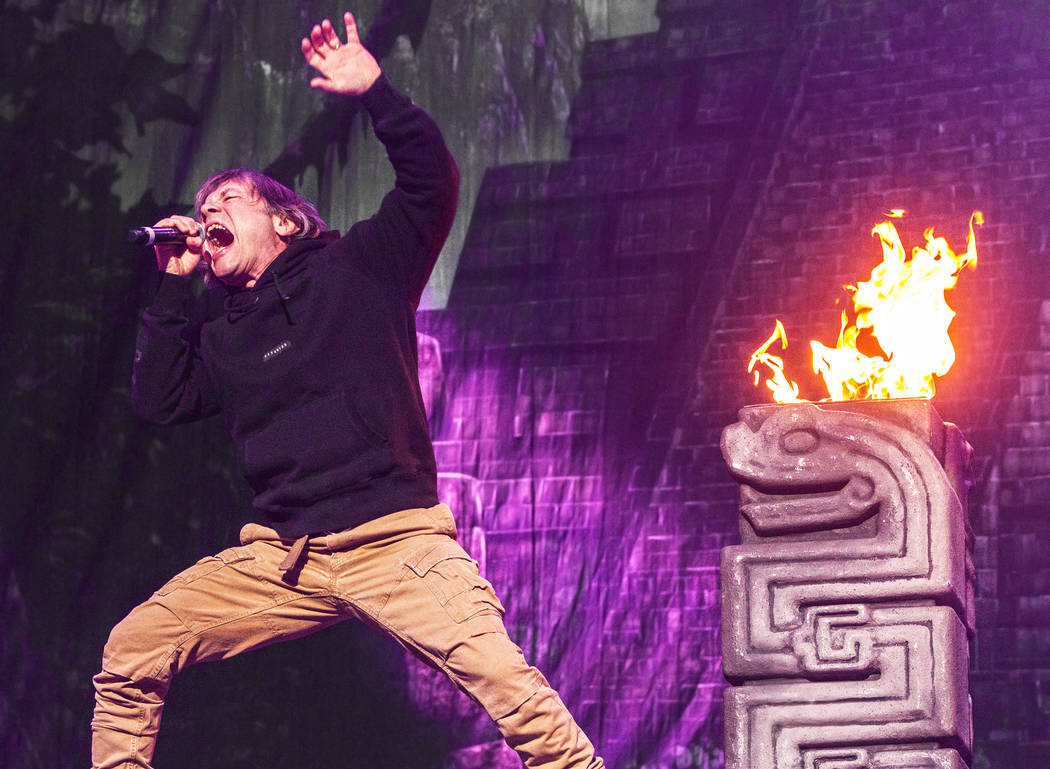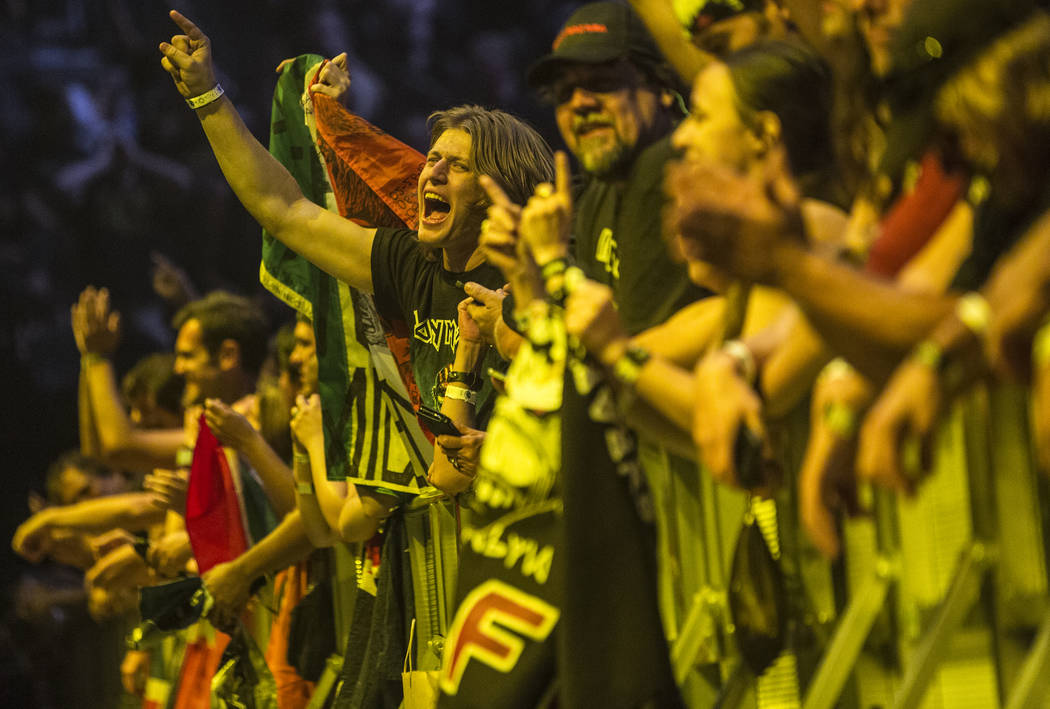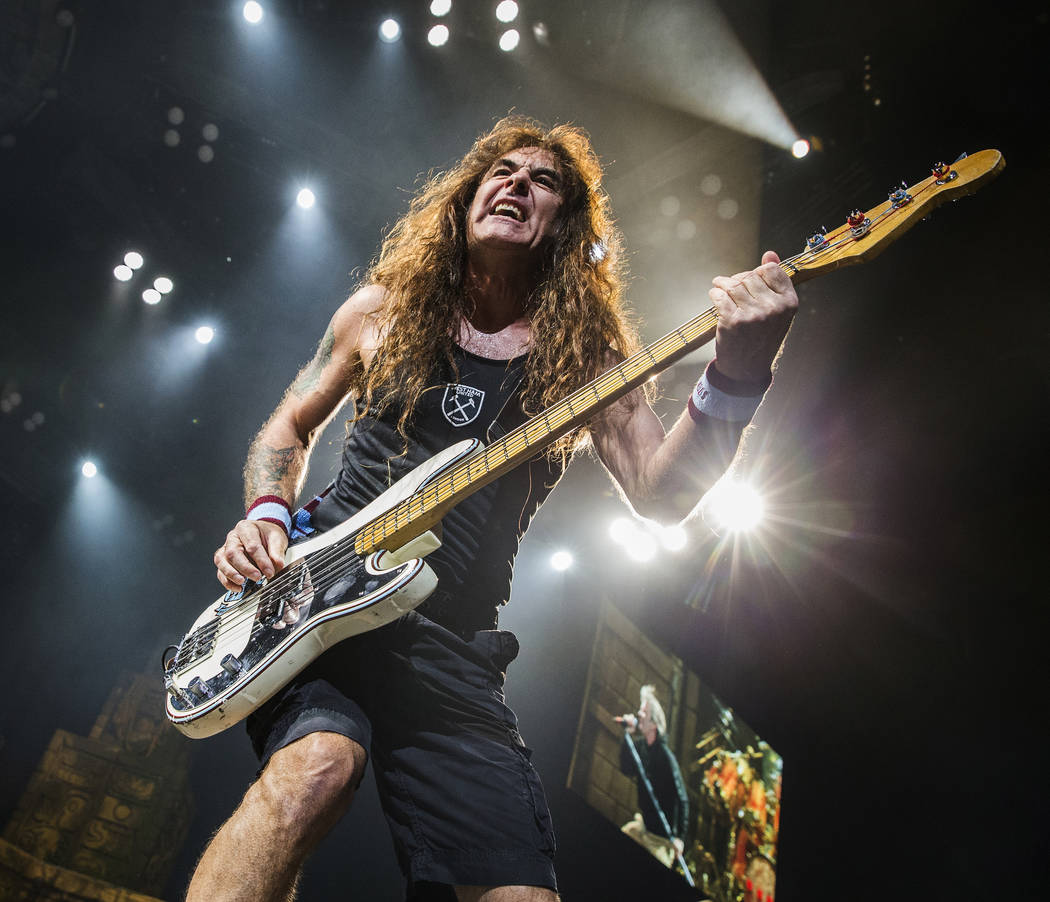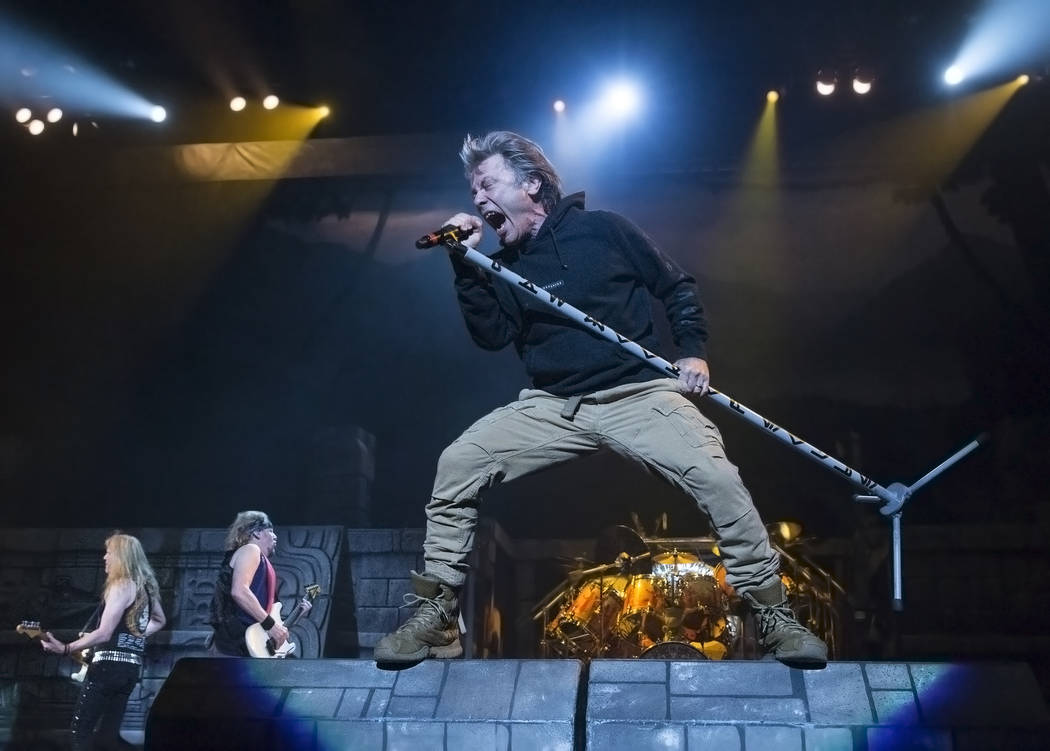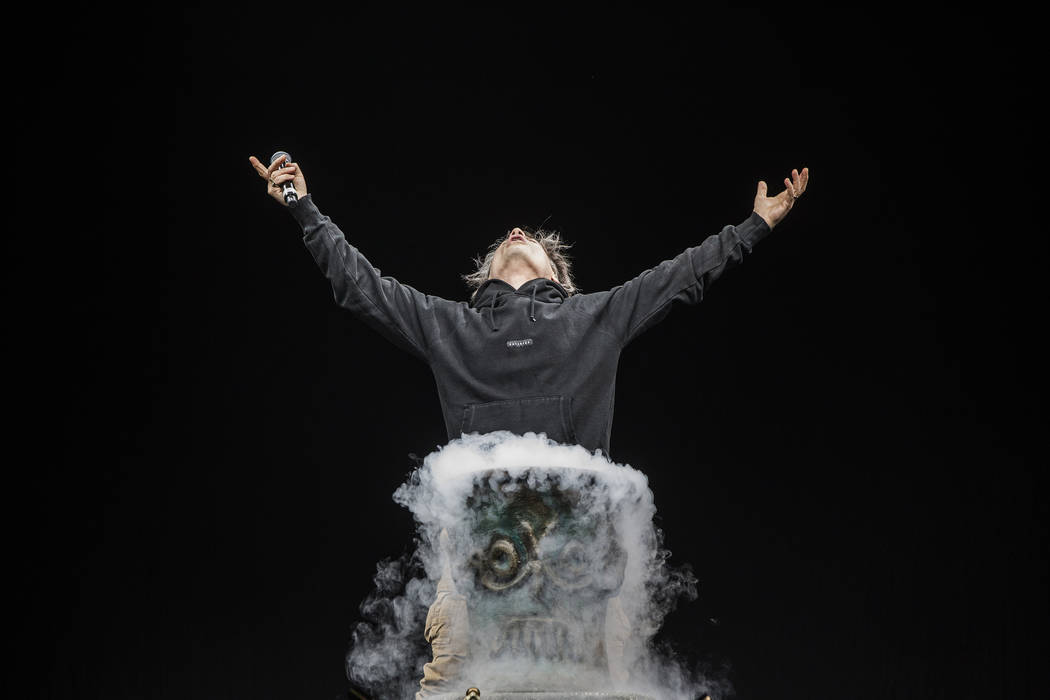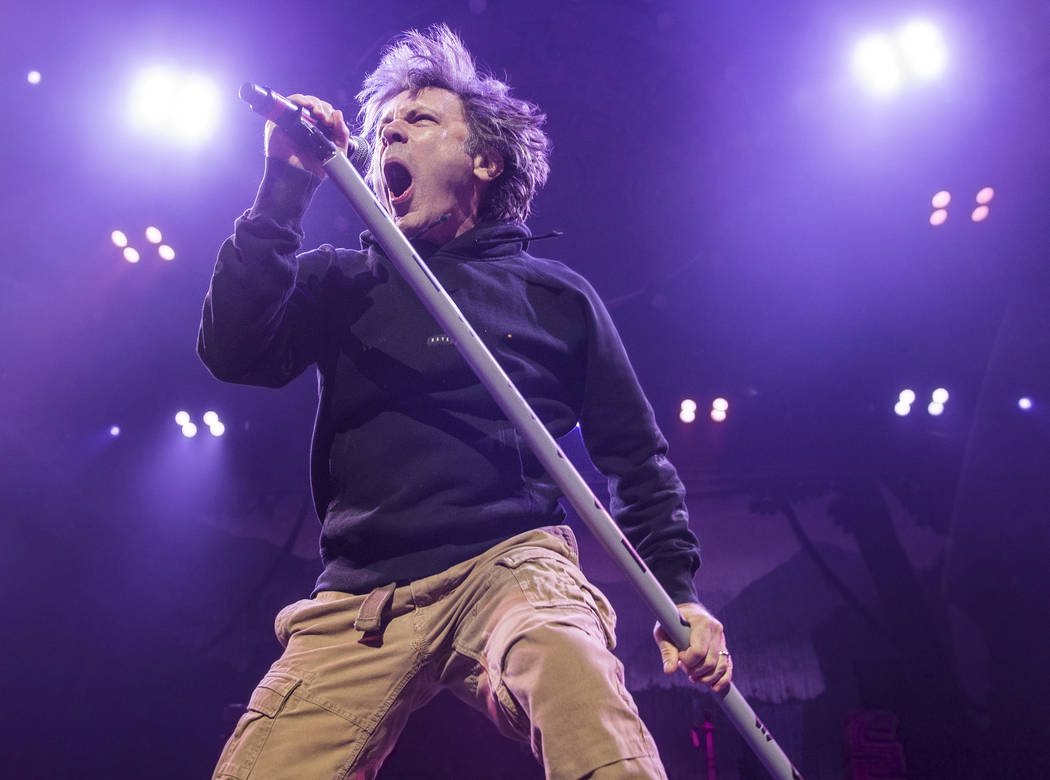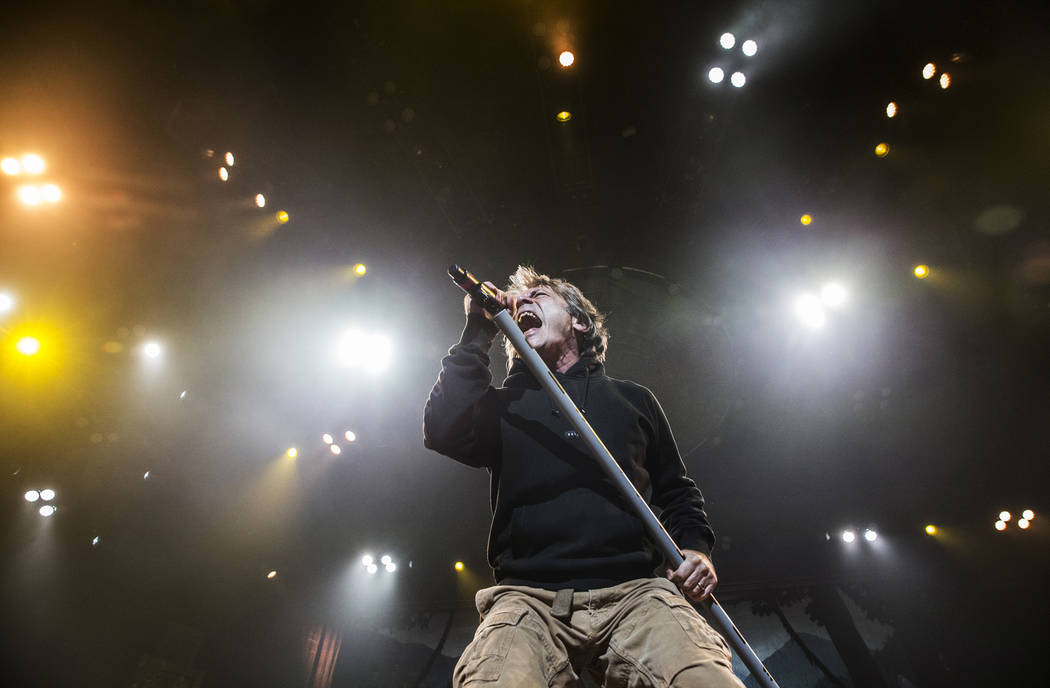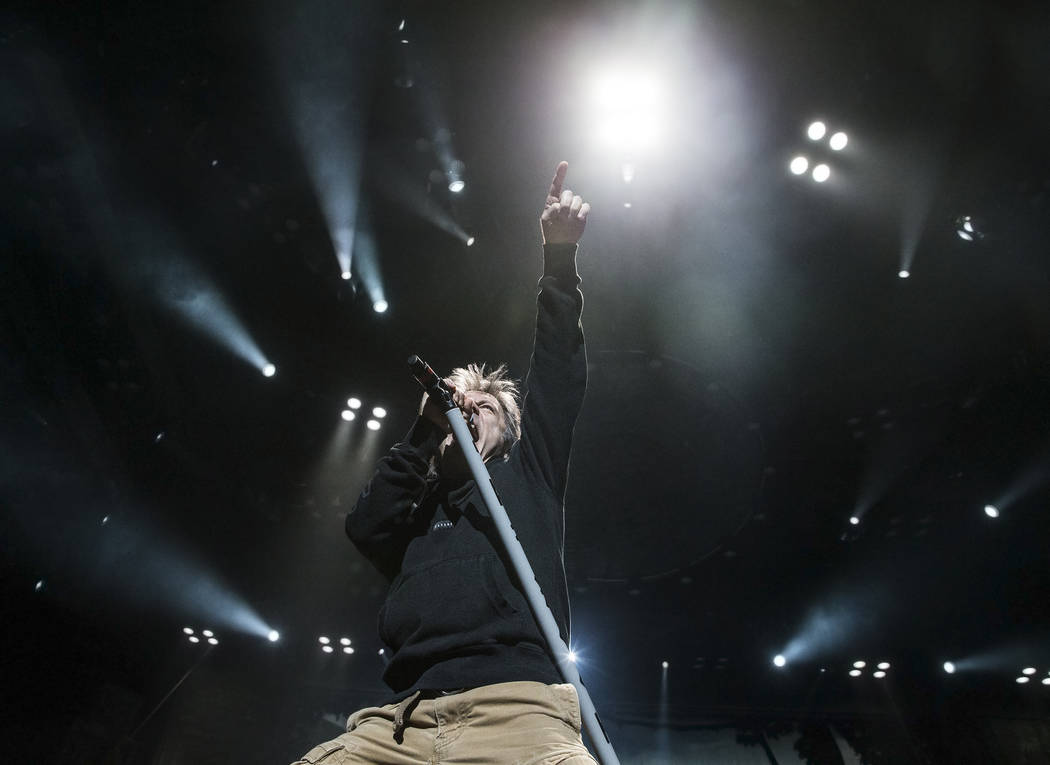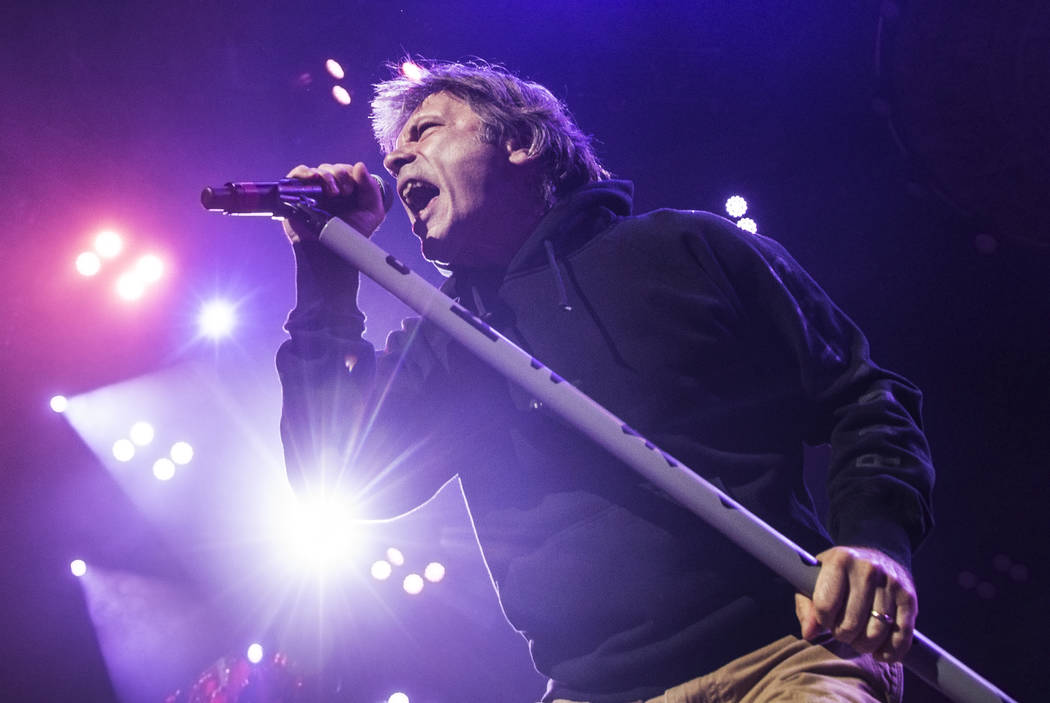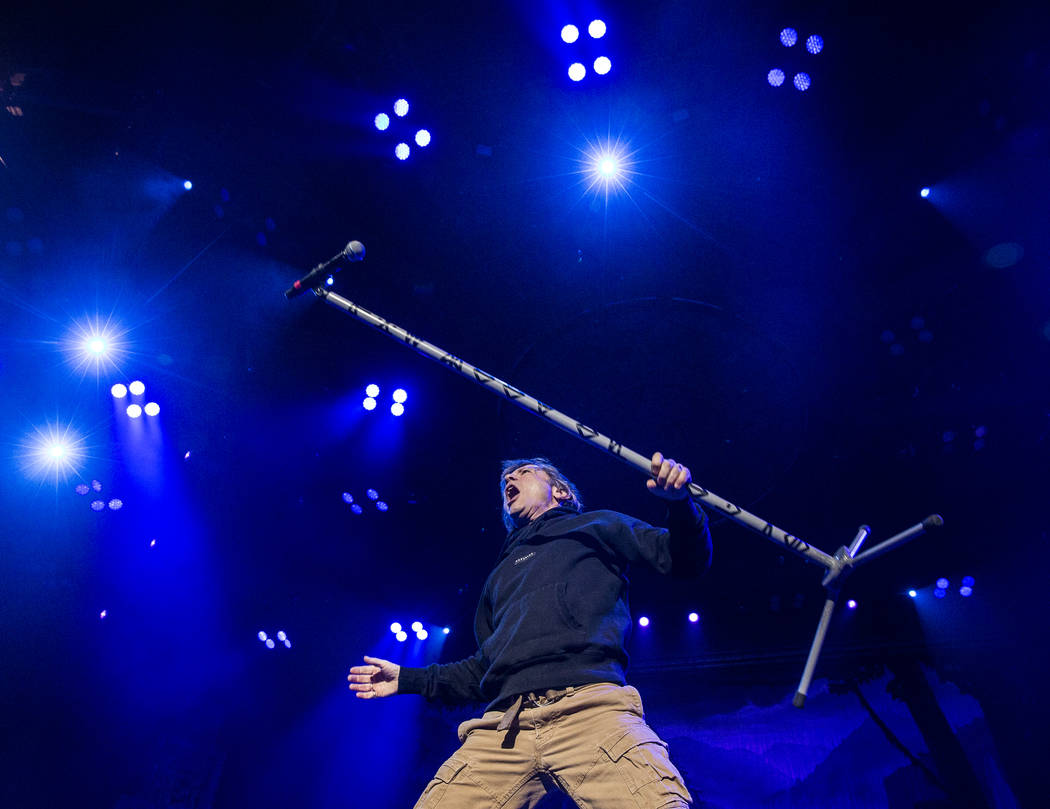 His voice was like a flickering flame fanned by a sudden gust of oxygen, blazing into something else entirely.
The song it powered followed suit.
"This one starts with a smoochy, romantic groove then gets all '50 Shades of Grey,'" explained Iron Maiden singer Bruce Dickinson, detailing the way in which the tune he was introducing would progress, building from torch song to tempest, gentle caress to forced ball gag.
The number in question was "Children of the Damned," a vintage Maiden slow burner dating back to 1982.
Dickinson was 23 when he first gave billowing voice to the fan favorite.
He's 58 now.
Dickinson's hair is shorter these days and he's relegated his leather-heavy stage get-ups of old to the S&M consignment shop, but other than that, little has changed — at least in terms of performance — for heavy metal's definitive frontman, a real-life airline pilot who bounds about the stage with the limber physique and irrepressible energy levels of an over-caffeinated Pilates instructor.
This is a man who was once nicknamed "air raid siren" because of his bullhorn-like larynx, and all these years later, the siren still wails.
The same could be said of the band Dickinson fronts.
Maiden hit T-Mobile Arena on Monday in support of their two-disc, 90-minute magnum opus "The Book of Souls," which finds them scaling another creative peak in one of heavy metal's most mountainous discographies. The band dedicated almost half of their two-hour set on Monday to six tunes from the record, the rare instance of a heritage act with a loaded arsenal of hits favoring new material as much as vintage favorites.
But then again, Maiden has done this with each tour cycle for a given record since dropping their self-titled debut 37 years and 16 albums ago.
The band opened with the first two songs from their latest release, "If Eternity Should Fall" and "Speed of Light," the former an involved maze of riffs with a fist-in-the-air chorus, the latter a punchy, cowbell-informed dash of heavy metal existentialism.
By now, Maiden's sonic trademarks are as indelible a part of the heavy metal songbook as the ink that stains its pages: the assertive, athletic bass lines of Steve Harris (you'll never see more audience members busting out their air bass chops than at a Maiden gig), the triplicate guitar harmonies of Adrian Smith, Dave Murray and Janick Gers, the seismic double-bass-drum volleys of Nicko McBrain and lyrics that mine the historical past while casting an inquisitive eye towards an uncertain future.
Despite these trademarks, experiencing a given Iron Maiden tune remains akin to riding horseback when said creature goes from a canter to a gallop, surging forward, prone to veer off in any number of directions.
True to this form, "The Book of Souls" contains some of the band's most elaborate and sophisticated tunes yet, as evidenced on Monday by a 14-minute-long "The Red and the Black," which was greeted with the communal cheer of a stadium full of sports obsessives rooting for the home team, a storming, triumphant-sounding "The Great Unknown" and an anthemic "Death or Glory," where Dickinson donned a monkey mask and wielded his mic stand like a javelin.
The album's title track and its cover art relate to the ancient Mayan civilization and its unexplained downfall centuries ago, and Maiden's production values reflected as much, the stage fashioned after ancient ruins, with the band's mascot, leering ghoul Eddie, lumbering alongside the group during the song in question, costumed as a jungle warrior.
Dickinson tussled with the creature, eventually digging into its chest to pull out its beating ticker. As it spewed red goo, Dickinson hurled the thing into the throngs of fans on the floor.
Four decades in, there was Iron Maiden, still getting right to the heart of the matter.
Contact Jason Bracelin at jbracelin@reviewjournal.com or 702-383-0476. Follow @JasonBracelin on Twitter.
Review
Who: Iron Maiden
When: Monday
Where: T-Mobile Arena
Grade: A