Mix of nostalgia, new music helps Duran Duran, other '80s acts endure — PHOTOS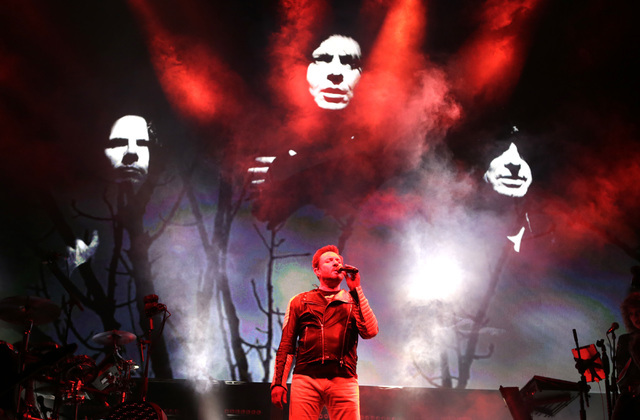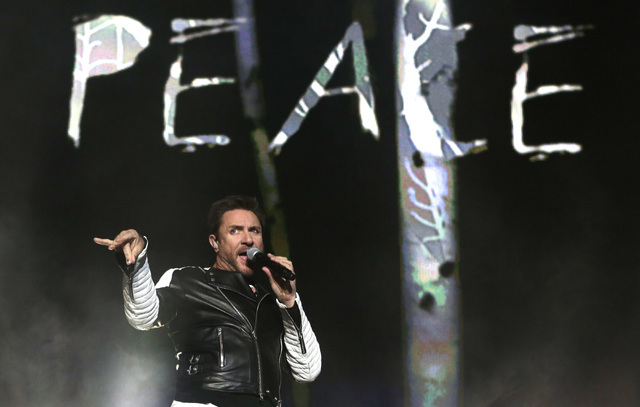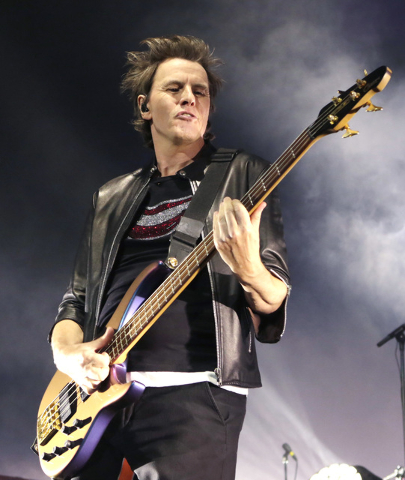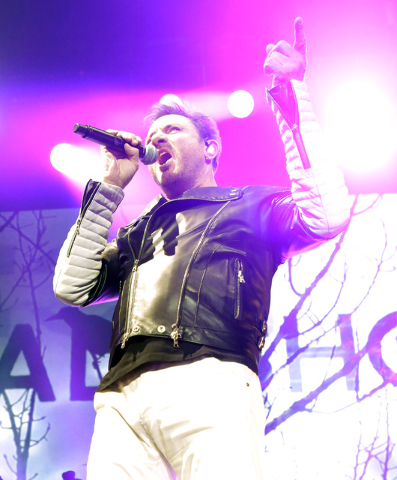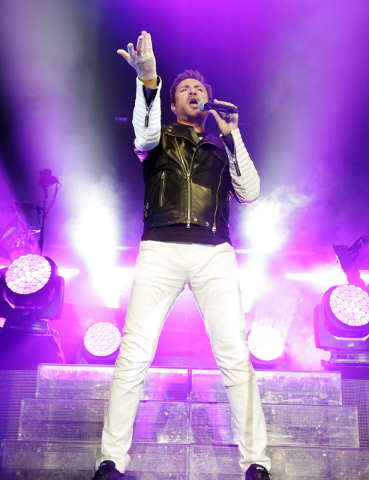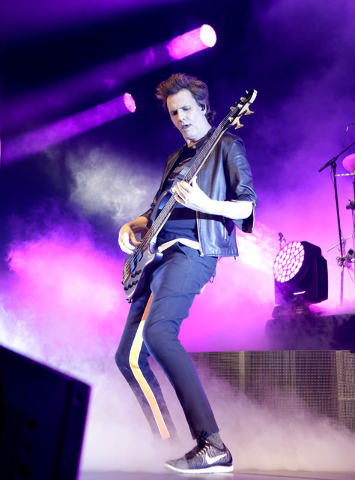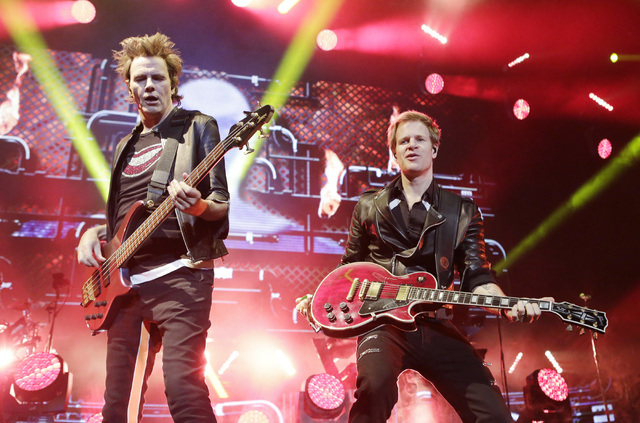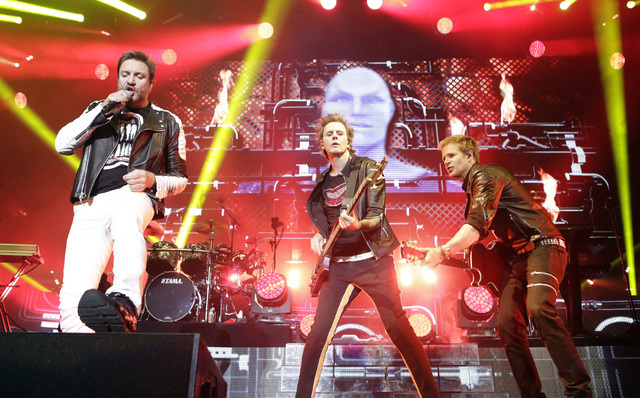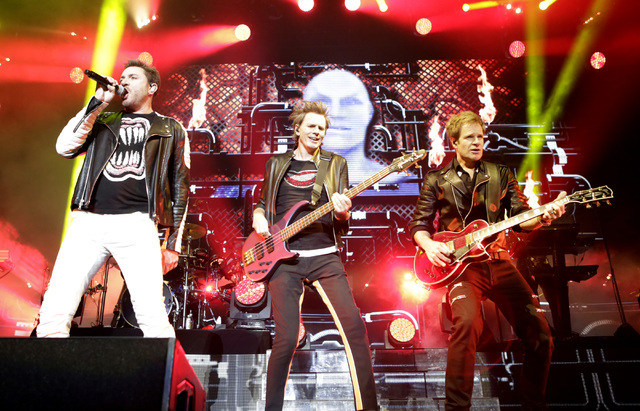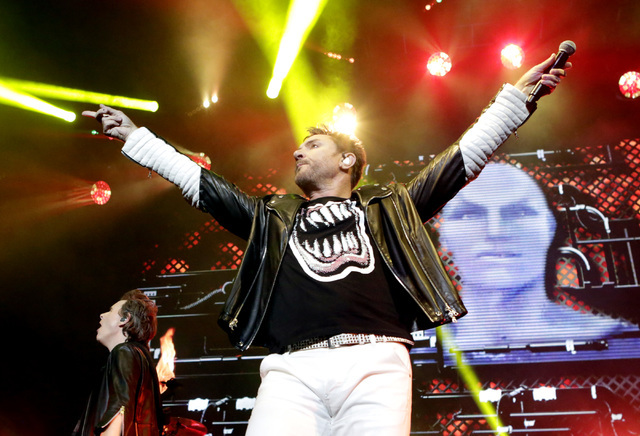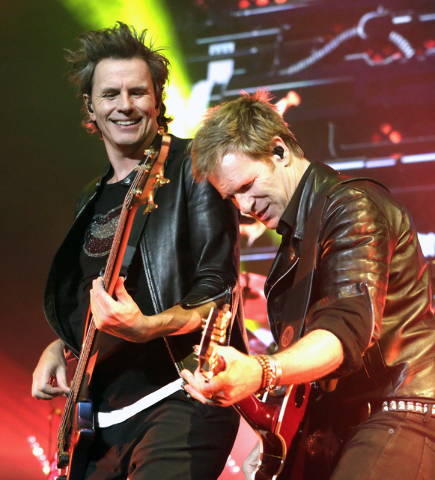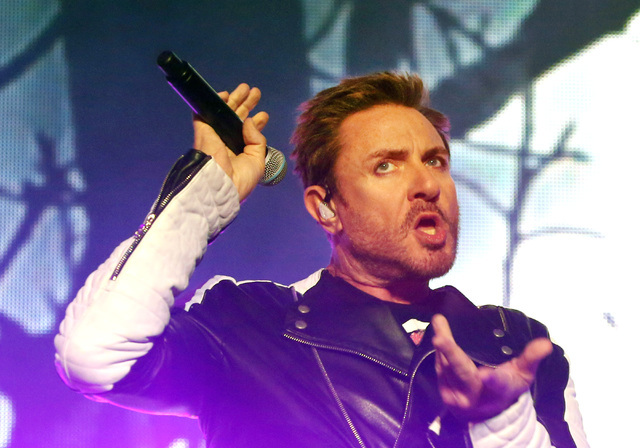 Duran Duran has been too busy moving forward to get caught up in the past.
That's what kept the British band from being frozen in time like the Atari 2600, parachute pants, Members Only jackets and countless other cultural touchstones from the 1980s.
Duran Duran released its self-titled debut on June 15, 1981. Within five years, the group had produced enough hits that it could have continued cashing in on its catalog without writing another tune. But the outfit has been more interested in staying relevant than reliving the past.
In a BBC One interview last fall, Duran Duran frontman Simon Le Bon explained why his band continues to create new music.
"We grew up listening to artists like David Bowie, who never made the same album twice," the 57-year-old Le Bon said. "So that was our template, really. And the joy that you get when you go on the road and you stand on stage and you're playing something that's new. It gives you currency, which means you're not a greatest-hits band and you're not a nostalgia act."
The group's most recent album, 2014's "Paper Gods," stays true to its distinctive sound carved out over the course of 14 albums. At the same time, songs like "Last Night in the City" — featuring Kiesza harmonizing with Le Bon on a hook embedded in swelling synths and trance beat — sound perfectly in step with the music of today.
With Duran Duran playing Mandalay Bay Events Center on Friday, we take a look at some other enduring acts from the Reagan era. Like Le Bon and company, some have continued to compose new songs, while others have endured thanks to a strong catalog of music that sparks an everlasting sense of nostalgia:
■ After moving from post-punk to Americana in the '80s, U2 took an edgier turn into more electronic territory in the '90s. The act made a gradual transition back to its roots over the next 15 years that culminated with 2014's "Songs of Innocence." However, U2 made a lot of enemies when it partnered with Apple and the album was automatically added to the library of 500 million iTunes users.
■ Although Elvis Costello released some of his biggest tunes in the late '70s, he had a number of hits during the '80s, including "Riot Act," "Everyday I Write the Book" and "Veronica," and he reached a stride that hasn't slowed since. Costello's prolific catalog features an array of adventurous releases, including collaborations with Allen Toussaint, Burt Bacharach and the Roots.
■ When New Order stopped by the Chelsea at The Cosmopolitan this past spring, Brandon Flowers of The Killers joined the band for a few songs. His cameo speaks volumes about the British band's impact. Songs like "Blue Monday" and "Bizarre Love Triangle" inspired countless acts, The Killers included, to dive deeper into synth pop.
■ Thanks to Robert Smith's distinctive vocal style, the Cure's sound is instantly recognizable. The bulk of the band's biggest songs came during a two-year stretch toward the end of '80s. The tunes were so potent that even now, eight albums later, those songs are the act's most beloved.
■ The Psychedelic Furs haven't released an album since 1991, yet songs like "Pretty in Pink" and "Love My Way" are played nearly as much today as they were in the '80s. While the act's music still holds up, filmmaker John Hughes had a huge hand in making "Pretty in Pink" such an iconic tune.
■ The Jesus and Mary Chain parted ways after releasing the album "Munki" in 1998. The author of iconic '80s songs such as "Head On" and "Just Like Honey," the Scottish outfit reconvened in 2007 for a pair of performances at Coachella. The band's popularity soared again last year thanks to a tour commemorating the 30th anniversary of its debut album, "Psychocandy."
■ It's been three years since Depeche Mode released its last record, "Delta Machine." The band, which formed in 1980, has held fans' interest with solid material on more than a half dozen albums throughout the '90s and 2000s. While no dates have been shared yet, the outfit is working on a new album with a tour to follow.
■ Culture Club has released five albums since 1982, only one beyond 1986. The band's current tour — which includes an Aug. 21 stop at The Pearl at the Palms — is fueled entirely by the demand of fans nostalgic to hear Boy George sing tunes such as "Karma Chameleon," "Miss Me Blind," "I'll Tumble 4 Ya," and "Do You Really Want to Hurt Me."
Preview
Who: Duran Duran, Chic with Niles Rodgers
When: 7 p.m. Friday
Where: Mandalay Bay Events Center, 3950 Las Vegas Blvd. South
Tickets: $51-$150 (800-745-3000)