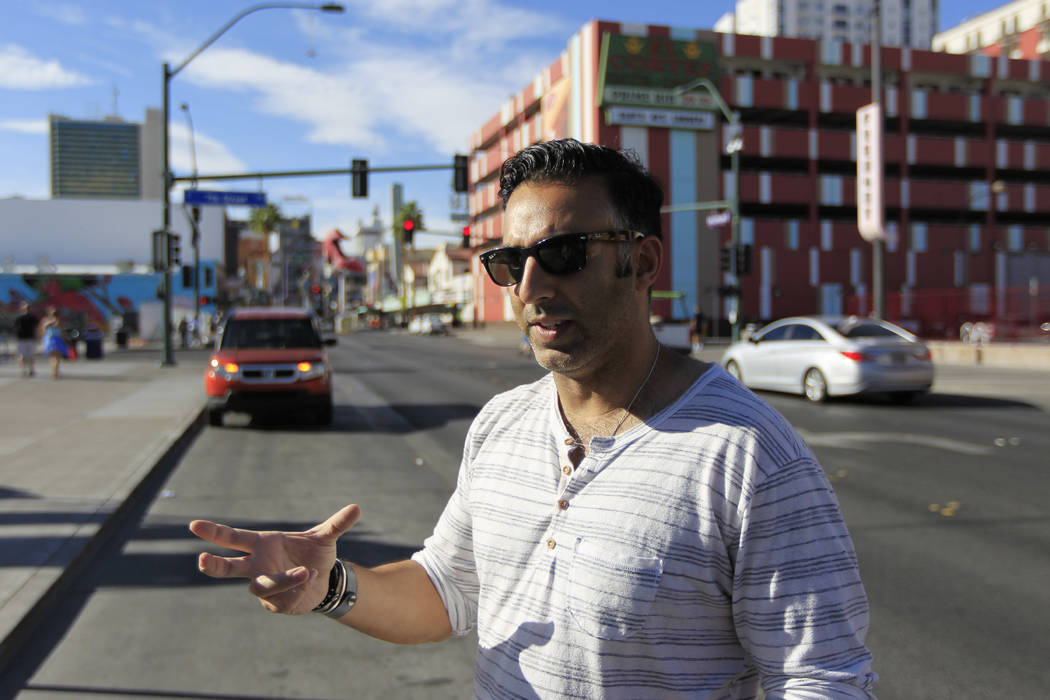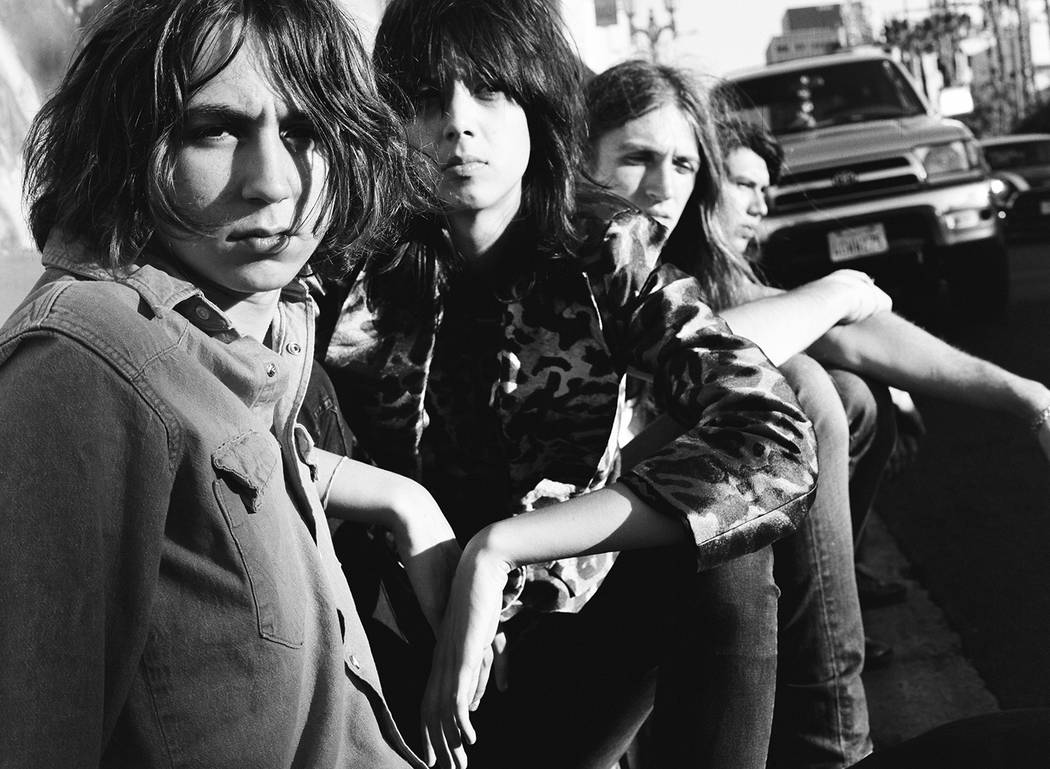 Rehan Choudhry is the kind of guy who talks earnestly about changing the world over a beer on a Wednesday afternoon.
He's a true believer's true believer, a man for whom motivational speaking and just plain ol' speaking are often indivisible from one another.
As such, Choudhry would be easy to dismiss as a dreamer if he didn't have a solid track record of making those dreams come true.
But as he leans into his table at Carson Kitchen, he acknowledges how said dreams can sometimes develop nightmarish connotations.
"There was a period of time where I was fearful that I was never going to be able to be creative again," Choudhry acknowledges in less animated tones than usual.
Choudhry is reflecting on the immediate aftermath of his split with Life is Beautiful, the festival he founded in 2013 and exited after the 2015 incarnation.
Right down to its handle, Life is Beautiful had deeply personal roots for Choudhry, and losing that was no small thing.
"You gotta remember, I named Life is Beautiful after my sister's journey through depression before she ended up coming out, and the struggles that she had identifying with her sexuality," he explains. "That's what the name Life is Beautiful came from, from a conversation that I had had 10 years prior.
"There was a lot left unsaid, a lot left behind for me. Very literally it was, 'Either I get up and make something new, or I'm going to spend the next 30 years lying on the floor.' "
'A monster to manage'
That something eventually blossomed into Emerge Impact + Music, a new festival/conference that merges music and activism, concerts and speakers reflective of a broad spectrum of sounds and viewpoints. With over 50 bands and 70 speakers taking part in 28 showcases at eight venues over three days, Emerge is a big, bold undertaking that pairs a bevy of up-and-coming acts with discussions on virtual reality, faith, "The Future of Truth," "Speaking Truth to Power" and more.
The roster of talent ranges from popular YouTuber Poppy to comedian Jena Friedman, Indian reality-TV star Kumari Suraj to holistic hip-hopper Sir the Baptist, former MTV VJ and record exec Matt Pinfield to femme punks War on Women.
"It's a monster to manage," Choudhry grins, sounding more proud than overwhelmed.
Stars on the rise
When Choudhry began kicking around ideas for what would eventually become Emerge in early 2016, he eyed the future by reflecting on his past.
First, there was his time overseeing the music offerings at The Cosmopolitan of Las Vegas, which brought him to town in 2010. One of Choudhry's most novel concepts for the property was Book & Stage, a small, open venue adjoined to the property's sports book where you could see a future star such as Ellie Goulding play a free show in front of 50 people on a Tuesday night.
Choudhry pined for a return to that kind of intimacy and the lasting memories that can be created by catching future household names while they were still up-and-comers.
He also reflected on a conversation that he had with Imagine Dragons frontman Dan Reynolds about the last time the band played the South by Southwest music conference before hitting it big.
"He said they were carrying their gear, running from venue to venue, full sprint, to try to make shows," Choudhry recalls. "They had no idea who they were playing in front of, and once they left, they didn't know what the value of it was at the moment. I realized, 'I can fix that. I can fix that real easily.' "
And so Emerge was born to make something big, ambitious and potentially unwieldy feel intimate, efficient and worthwhile for both artists and audiences alike.
A tough sell
A centralized location helps: With the exception of a couple of shows at The Bunkhouse Saloon downtown, most everything will take place on the Strip, employing a variety of showrooms at The Linq, Harrah's and the Flamingo that don't normally host bawdy rappers or indie folksters.
"For this, I'm doubling down on exploring new experiences in really nontraditional ways," Choudhry says. "These aren't small artists in small venues. These are artists that we're betting are going to play big venues — in big venues, before they arguably should be playing them. I think it's a good complimentary event to the ones that are here. To be able to see an artist five years before they headline Life is Beautiful is a really cool notion."
Choudhry knows that Emerge could be a tough sell at first, getting enough people to pony up for bands that they've probably never heard of, a number of which are unsigned.
"I think that's the challenge: How do you explain to people that there's value in something that they don't recognize and is unfamiliar?" he says. "How do you explain something that hasn't really been seen before?"
'We want people talking'
To help assuage these concerns, the initial Emerge lineup blends artists on the verge with a number of critically acclaimed acts who have established followings, the latter exemplified by female-centric indie rockers Waxahatchee and Hurray for the Riff Raff, power popsters OK Go and others.
Together, they bring a range of different voices to a festival that is, above all else, predicated on having a voice.
"These are all people who are hyper-aware of what's going around them," Choudhry says of what he sees as the connective tissue unifying the Emerge lineup. "If you're looking for musicians who are singing about their ex-boyfriends or ex-girlfriends, this is not that conference, this is not that festival.
"We don't want people just listening," he adds. "We want people talking."
Related
5 must-see acts at the Emerge festival in Las Vegas
Contact Jason Bracelin at jbracelin@reviewjournal.com or 702-383-0476. Follow @JasonBracelin on Twitter.