New music club 172 brings loud luxury to Las Vegas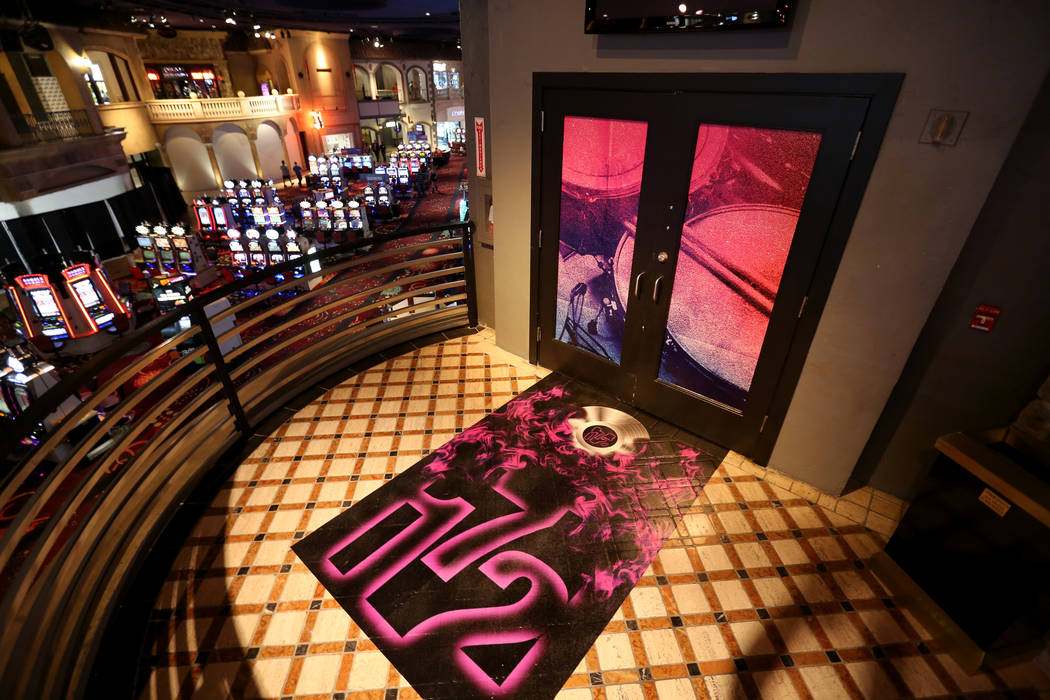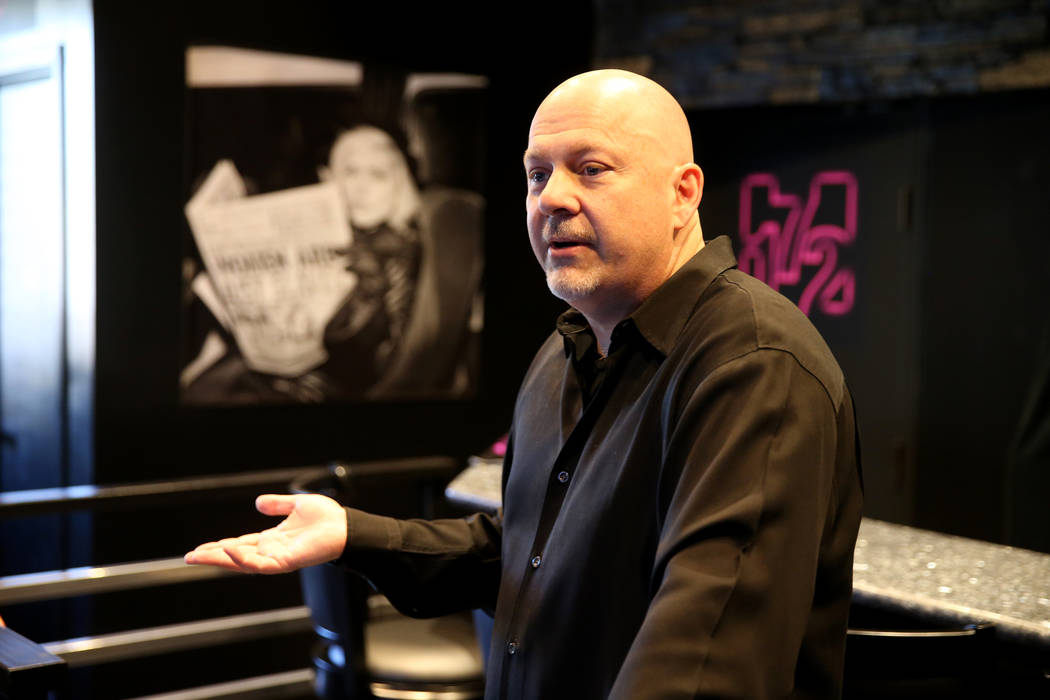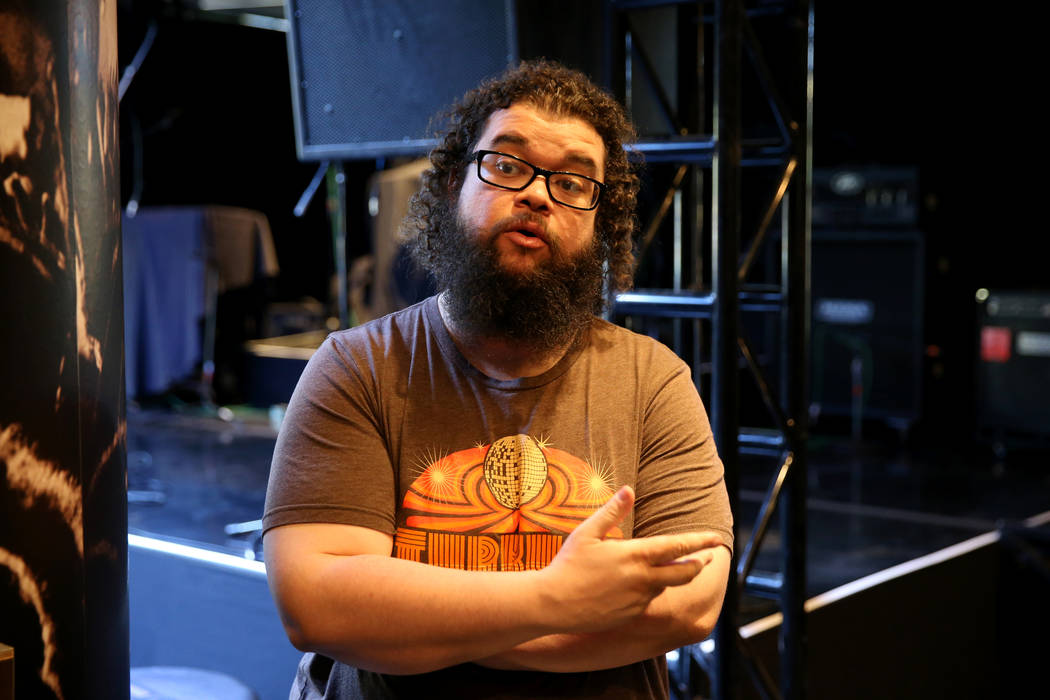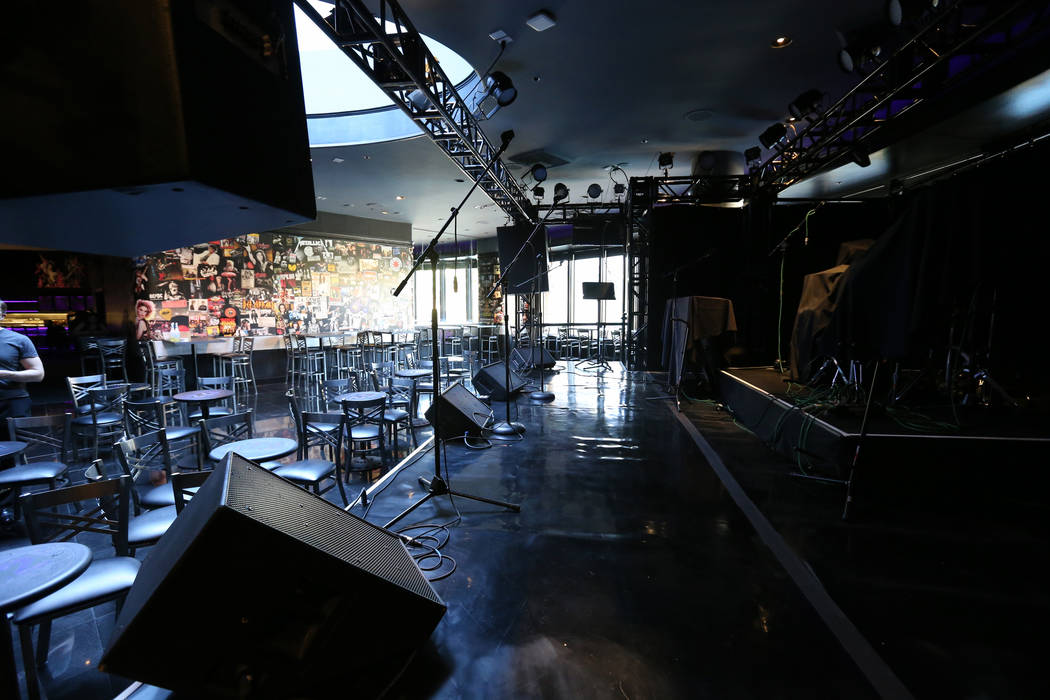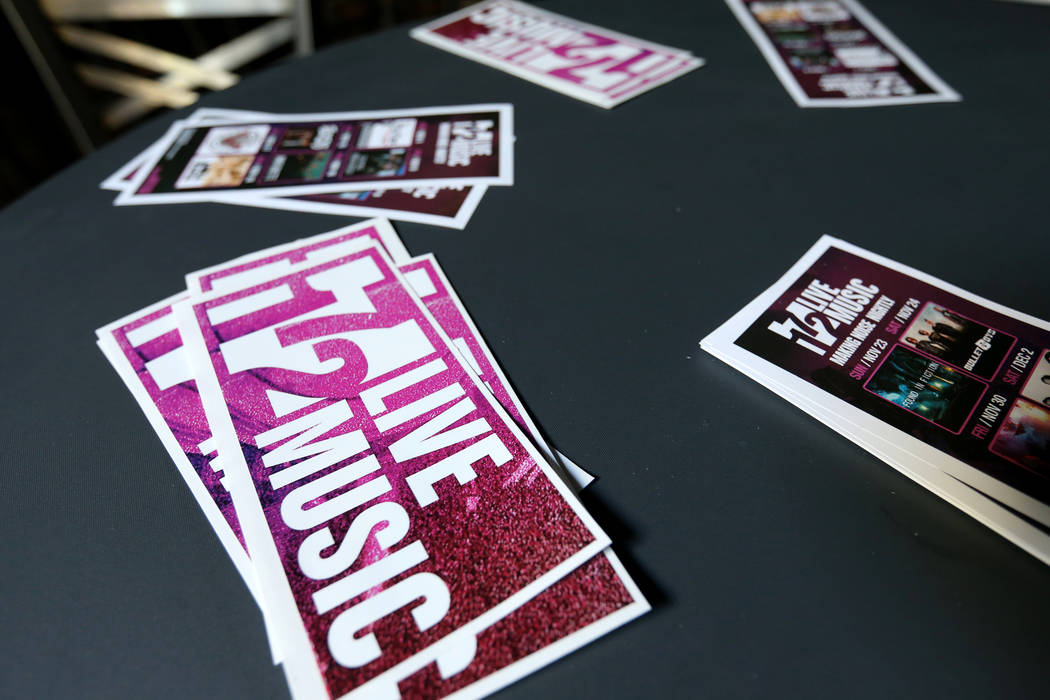 A volcano exploded 135 years ago, and a Las Vegas rock club got its name.
Eventually.
In 1883, the mammoth Krakatoa erupted in what is present-day Indonesia, creating the loudest boom ever recorded at 172 decibels.
That number doubles as the handle of the city's newest music venue.
"The theme here is really loud," explains Tony Sgro, owner of 172, which opens Thursday on the Rio's second floor, around the corner from Chippendales. "I told everyone, 'This stage is way too big for the room. The sound system is way too loud for this space.' And it's all done intentionally. We want you to feel like you're at a concert."
Sgro is standing in the middle of the 290-capacity venue three days before it opens. He's beneath a large circular, open-air skylight, one of the club's more distinctive features, which enables an autumn breeze to circulate the room.
It's a cozy, yet chic rock hang, with a facade of frosted-glass windows depicting music greats such as Bob Marley and Prince, tables spray-painted with the club's logo and vintage photos of artists including Debbie Harry and a leering Motley Crue.
Above the purple-lit bar, images of Angus Young, Jimi Hendrix and others are engulfed in pink flames.
Local love
The idea here is to offer an upscale mix of national and local acts, with an emphasis on the latter.
"We want local bands that play original music to be very welcome here," says Sgro, a Vegas-based attorney and partner in the Sgro & Roger law firm who's a lifelong musician, having played a role in booking Prince's last West Coast tour. "We've had great bands come from here. Let people have a place to come showcase their stuff."
Think of it as the Music City model: You might not have heard of a local act booked here, but the hope is that you'll show up anyway because you trust the brand.
"It's kind of like in Nashville," Sgro explains, "where you go to a place, rarely do you know who's onstage, you just know that the place is known for having great music."
The focus on Vegas artists was a big part of why Patrick Trout, who used to book Beauty Bar and L.A.'s Viper Room, came aboard as 172's talent buyer.
"I've been offered jobs at casino venues before," Trout says, "and I turned them down, because it was usually the same narrative, 'Oh, we don't really want to do anything that's rock' or 'We aren't really interested in doing local bands' or 'We only want to do local bands that do covers.' The fact that not only did this venue want local bands but wanted to make locals a priority was basically a deal-make for me."
What also appealed to Trout was 172's focus on high-end food and hospitality.
No nachos necessary
The cuisine will be overseen by executive chef Joe Richardson, a veteran of Vegas spots such as SushiSamba and BarMasa and a longtime friend of Sgro who used to train at the same jujitsu gym with him.
"It's elevated Japanese cuisine with a rock 'n' roll menu feel," Sgro explains.
In other words, expect none of the greasy chicken fingers or nachos common at rock clubs.
"We're trying to be original, you know? " Richardson explains after unwrapping a huge hunk of tuna in the kitchen. "Something different."
This will extend to the drink offerings.
"Our push will not be, 'Have a Bud or Bud Light,' " Sgro says. "Our push will be, 'Try this local craft beer.' We have a whiskey distillery in Las Vegas. We're going to have whiskey that's made in town. We're going to offer something with a sense of community."
To this end, there's also a chef's table that seats six located a few feet to the right of the stage, where Richardson will make custom-ordered meals for a more personal touch.
"There is no menu," Sgro says. "Chef Joe will come out and ask what you like, what you don't like, you'll tell him, and he'll go make it for you."
Small club, big ambitions
Of course, Vegas has plenty of more luxury-minded venues, but they tend to be the bigger, more elaborate clubs, theaters and arenas, seldom housed in a room of this size.
It's a void that 172 was founded to fill.
"One of the issues that bands and agents and managers have had with this market over the years is that a Vegas show or a Vegas residency comes with that expectation of Vegas hospitality, and a lot of venues this size have either been unable or unwilling to accommodate that," Trout says. "This is the first time I've been able to find a place that was all about that from the get-go. There's also a lot of things that I couldn't do before that I'm able to do now because I have the production values, I have the hospitality access, I have the elevated setting that it needs."
Trout's first bookings here have been diverse and promising, ranging from British ska favorites the Selecter, who perform Sunday, to cloak-wearing electronic music trio Magic Sword (Dec. 20) to radio-rock bands such as Eve 6 (Dec. 2) and Saving Abel (Dec. 19), with Friday nights reserved for local acts.
A venture like this is an obvious risk, of course.
But Sgro seems confident he can avoid hitting the sour notes.
"People will think we're really smart or we really missed the boat because we're not doing anything that anyone's ever done before," he says.
"A year from now, we might be telling stories about how we tried this great idea and failed miserably," he grins. "But I don't think that's going to be the case.
Contact Jason Bracelin at jbracelin@reviewjournal.com or 702-383-0476. Follow @JasonBracelin on Twitter.