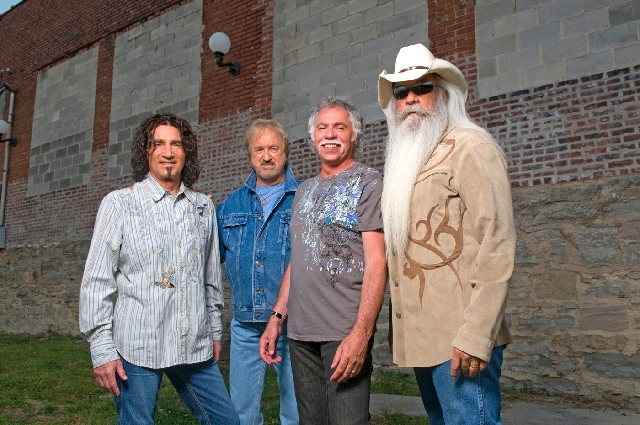 The Oak Ridge Boys are on the road celebrating their 40th anniversary, and Sunday's stop at the Eastside Cannery is essential because so many of their years are directly tied to Las Vegas.
The vocal quartet, whose mere mention makes you start singing "Elvira," has outlasted the Landmark hotel, where the group essentially was discovered. In 1974, manager Jim Halsey booked them into a show called "Country Music U.S.A." and brought in record industry contacts to see them.
And the Boys were near broke when Johnny Cash used them as an opening act at the Las Vegas Hilton. Joe Bonsall once recalled, "I think the most encouraging words we ever heard were in the penthouse suite when Johnny Cash told us, 'Hey, listen, there's magic here with the Oak Ridge Boys. All you've got to do is stand in the middle for you to feel it. It's just that nobody knows it yet.' "
The Boys went on to be Bally's and Caesars Palace headliners in the 1980s and are still forging forward with the best-known lineup of Bonsall, Duane Allen, Richard Sterban and William Lee Golden.
"There aren't too many acts out there that can sing four-part harmony like we can. It shows off, even after all these years, what we can still do," Sterban noted last summer.
Contact reporter Mike Weatherford at mweatherford@
reviewjournal.com or 702-383-0288.
Preview
Oak Ridge Boys
7 p.m. Sunday
Eastside Cannery, 5255 Boulder Highway
$19.45 (507-5700)