Psycho Las Vegas Day 1: High on Fire, others bring the thunder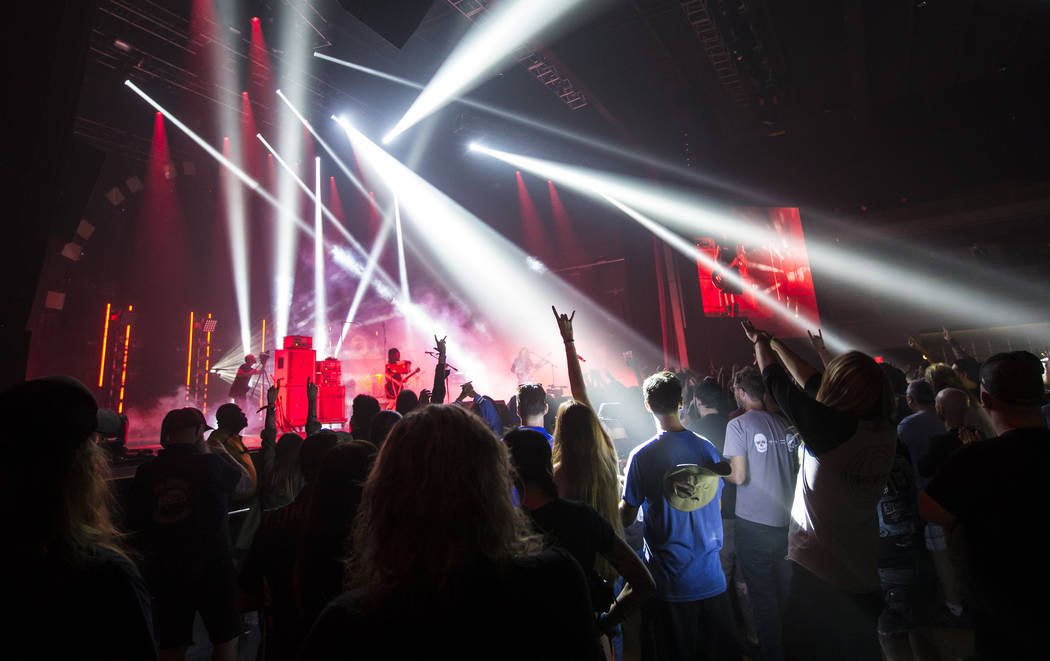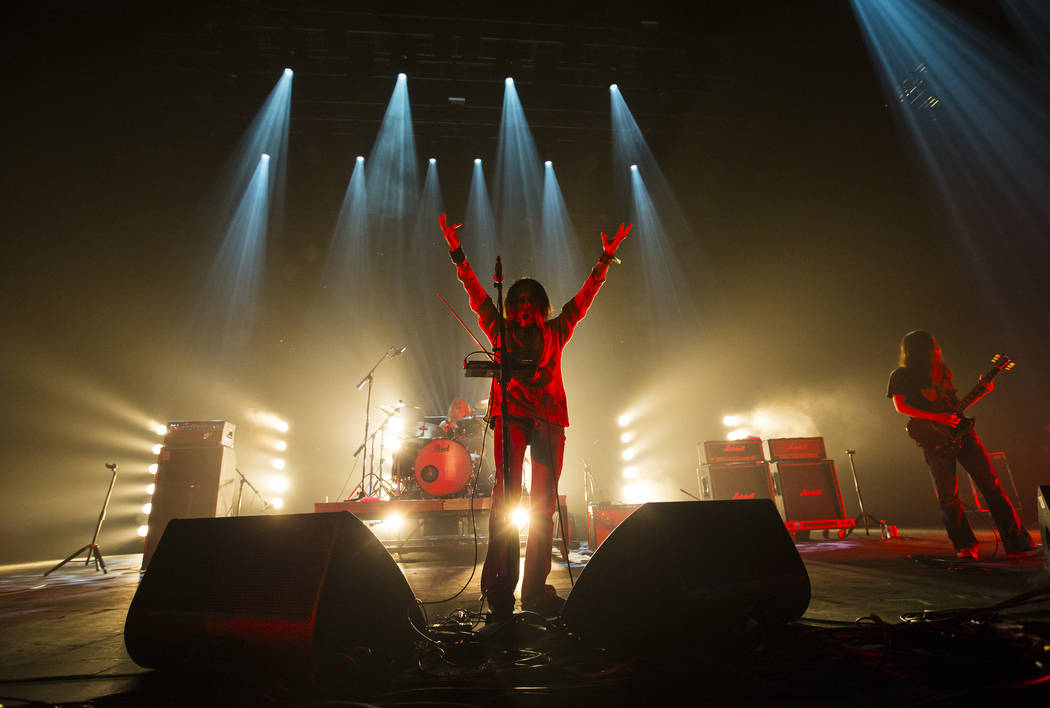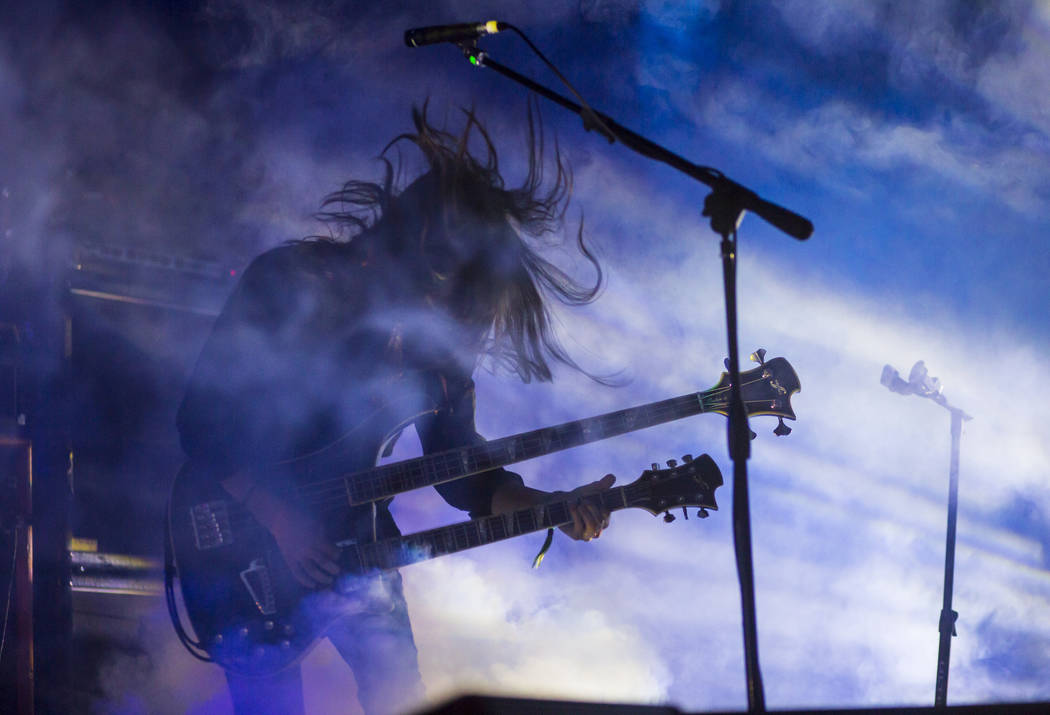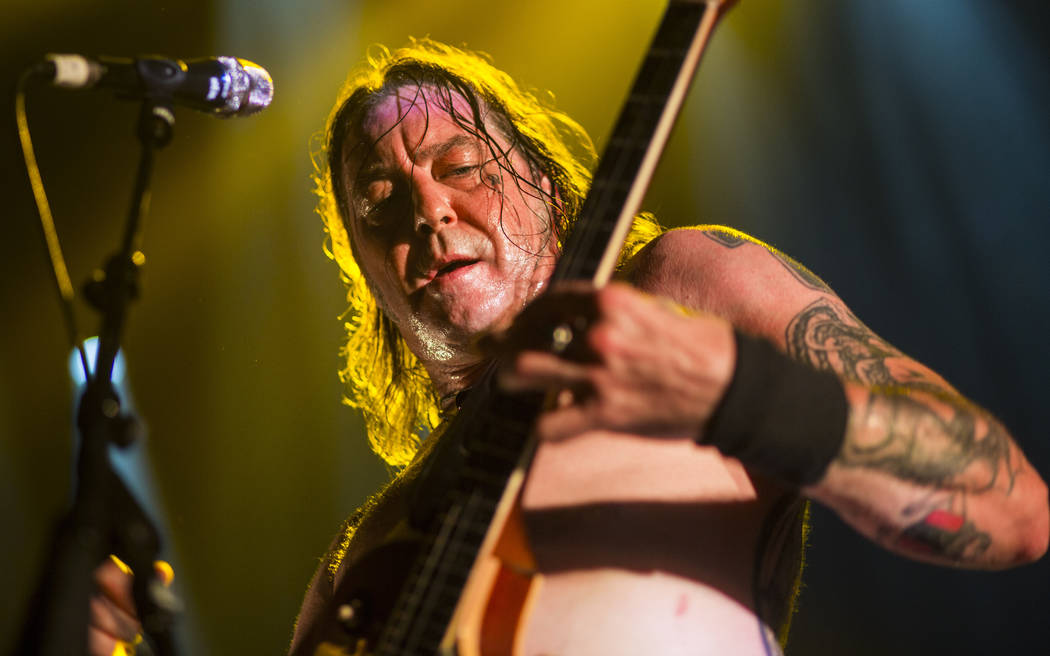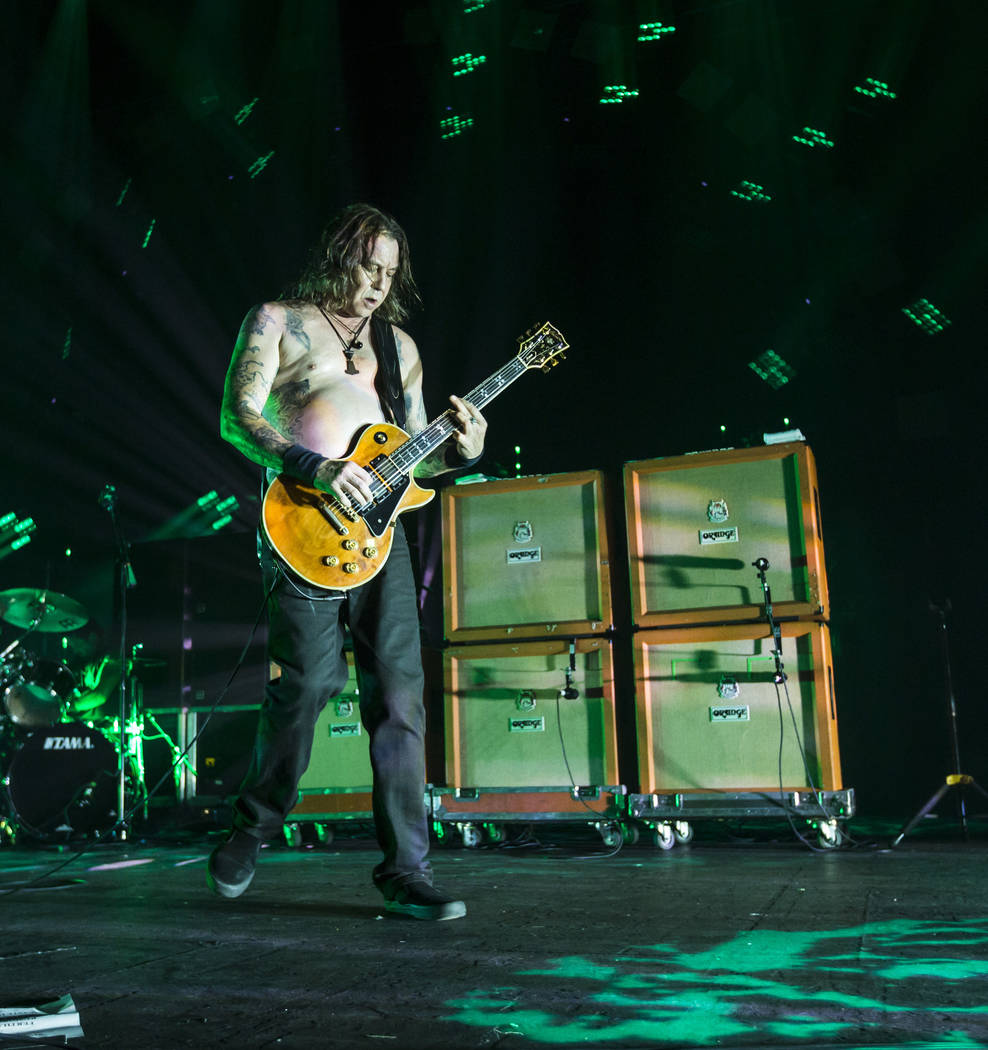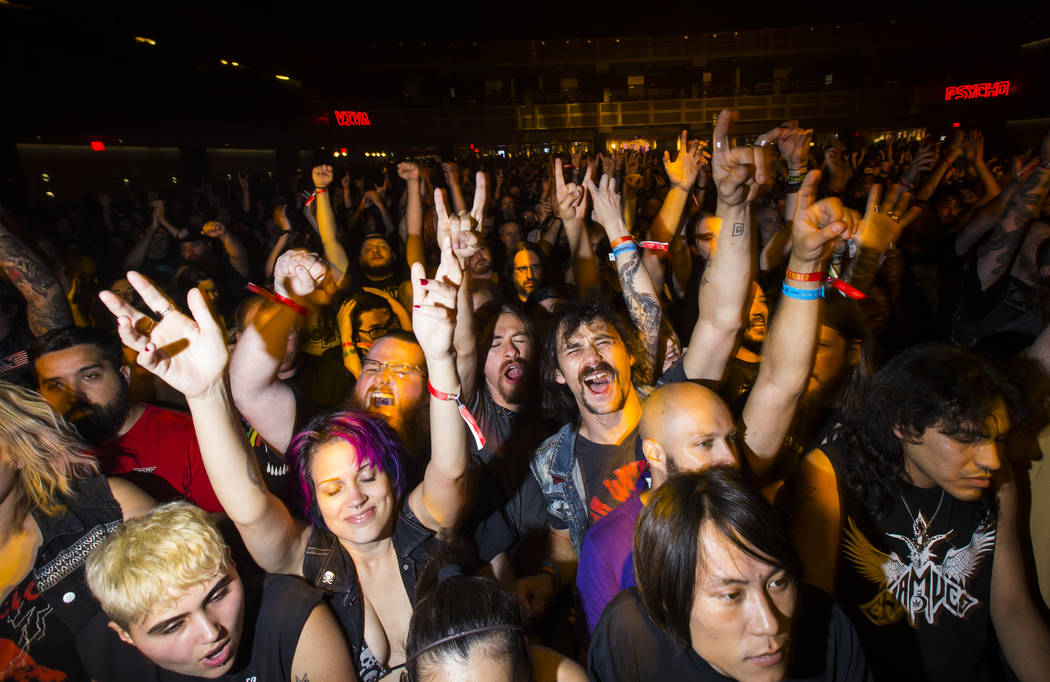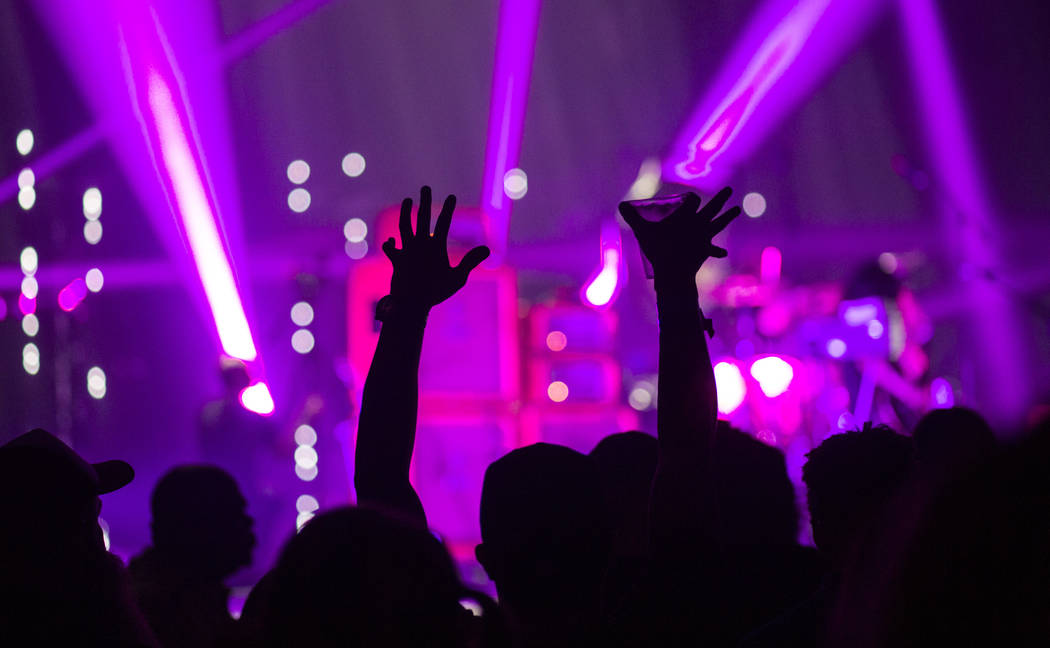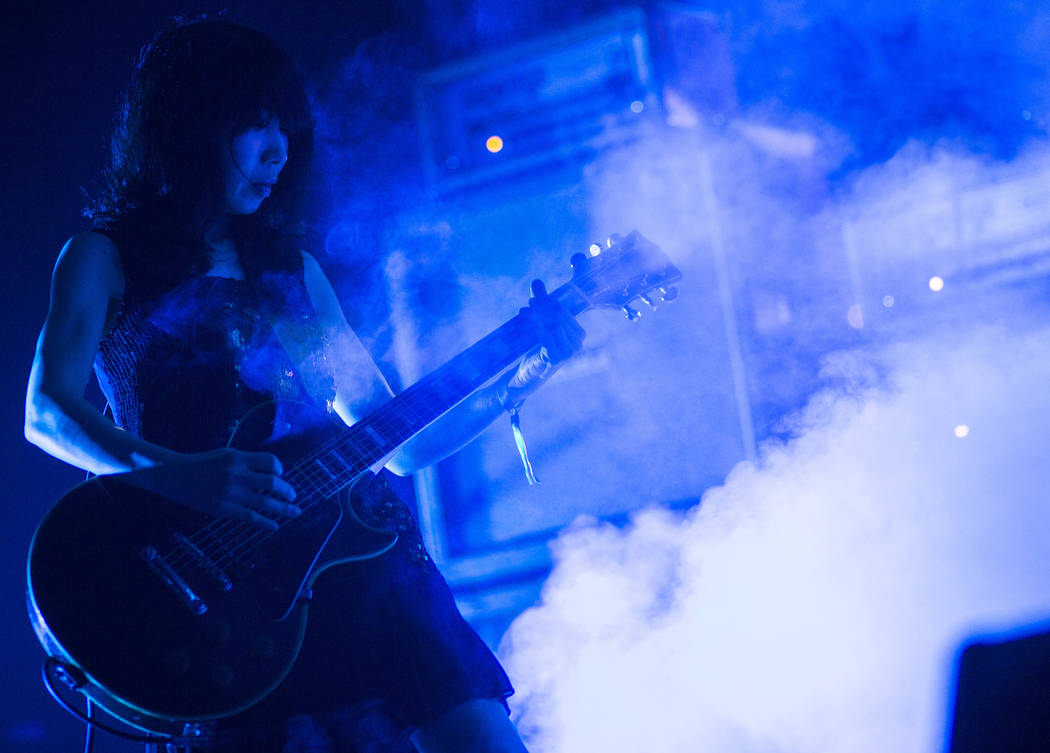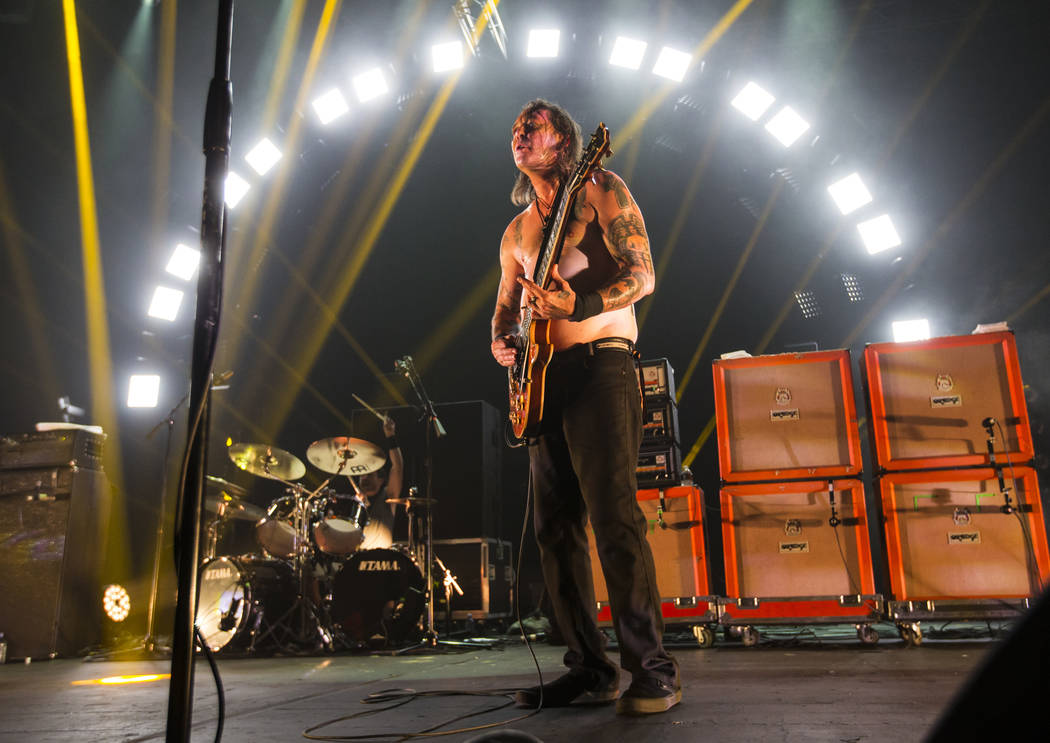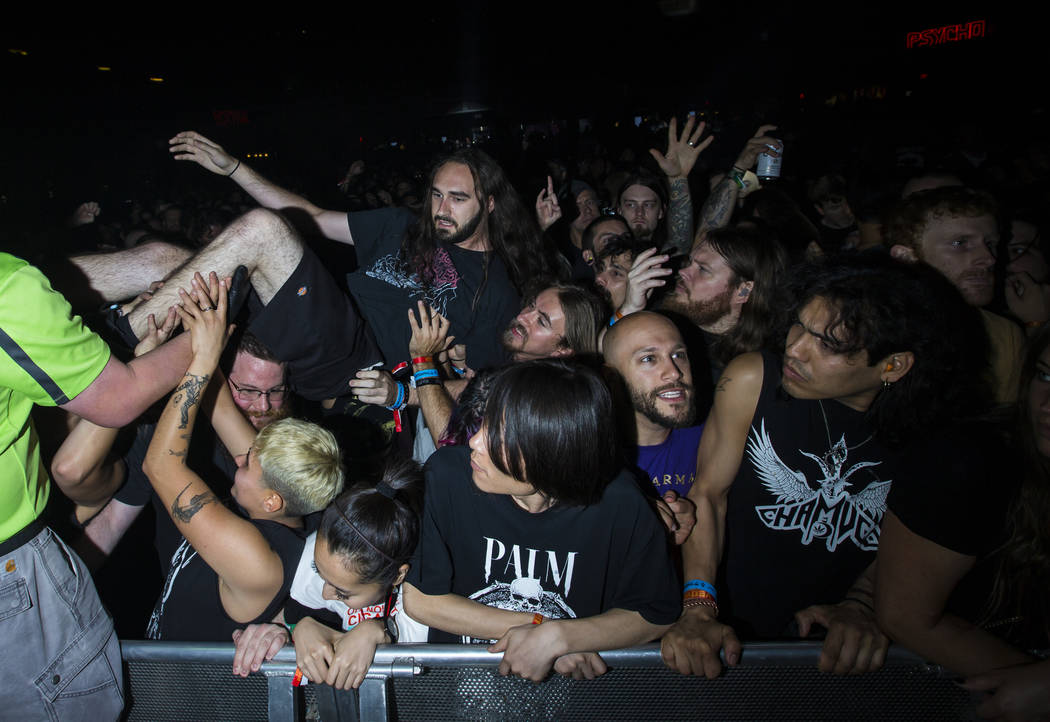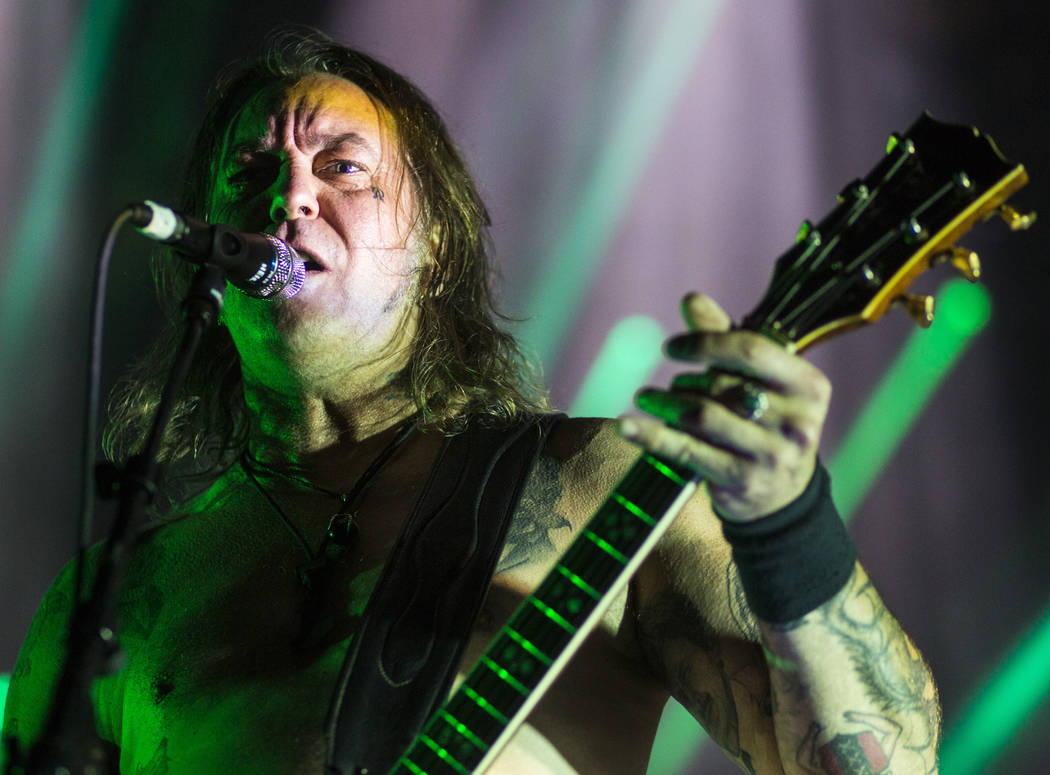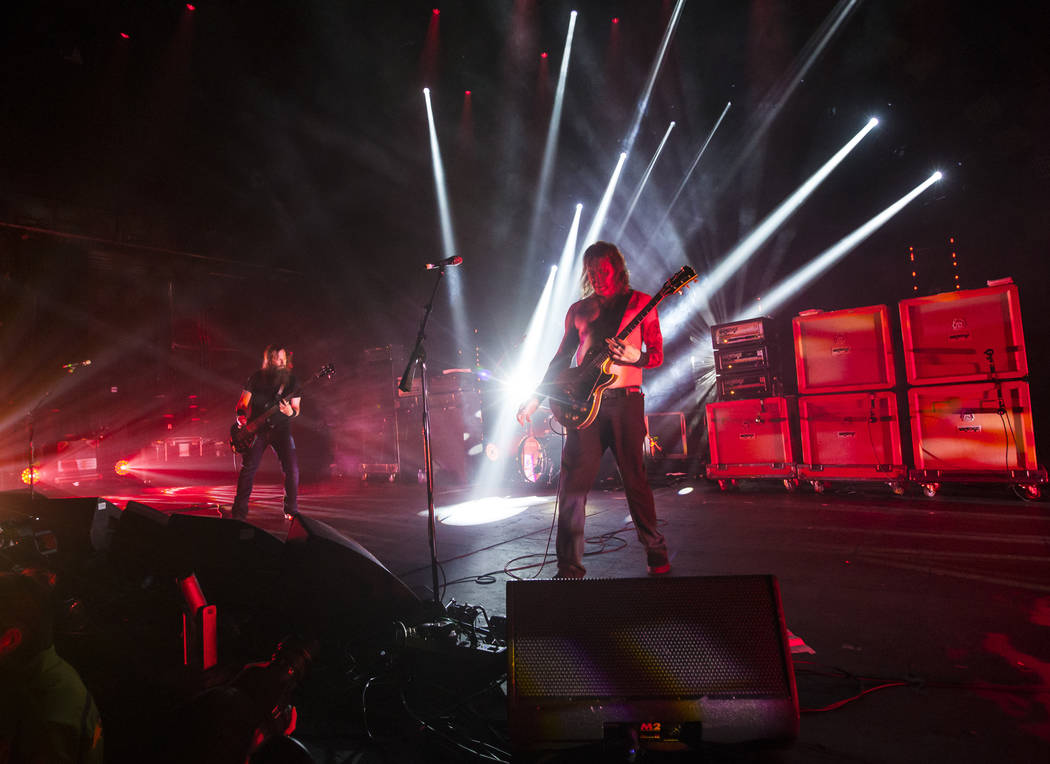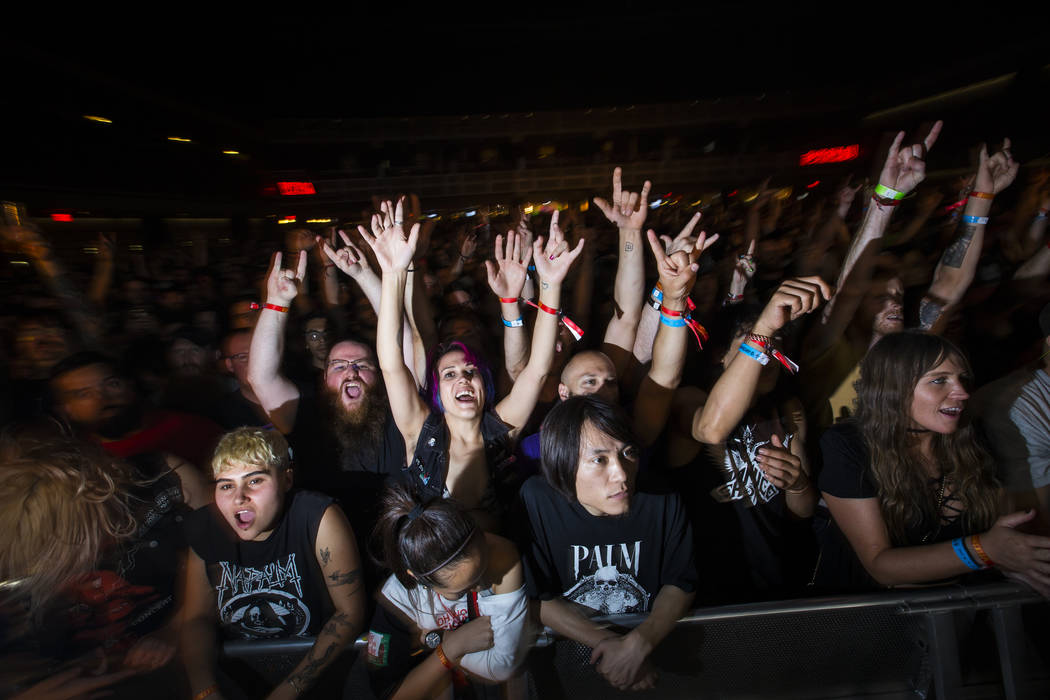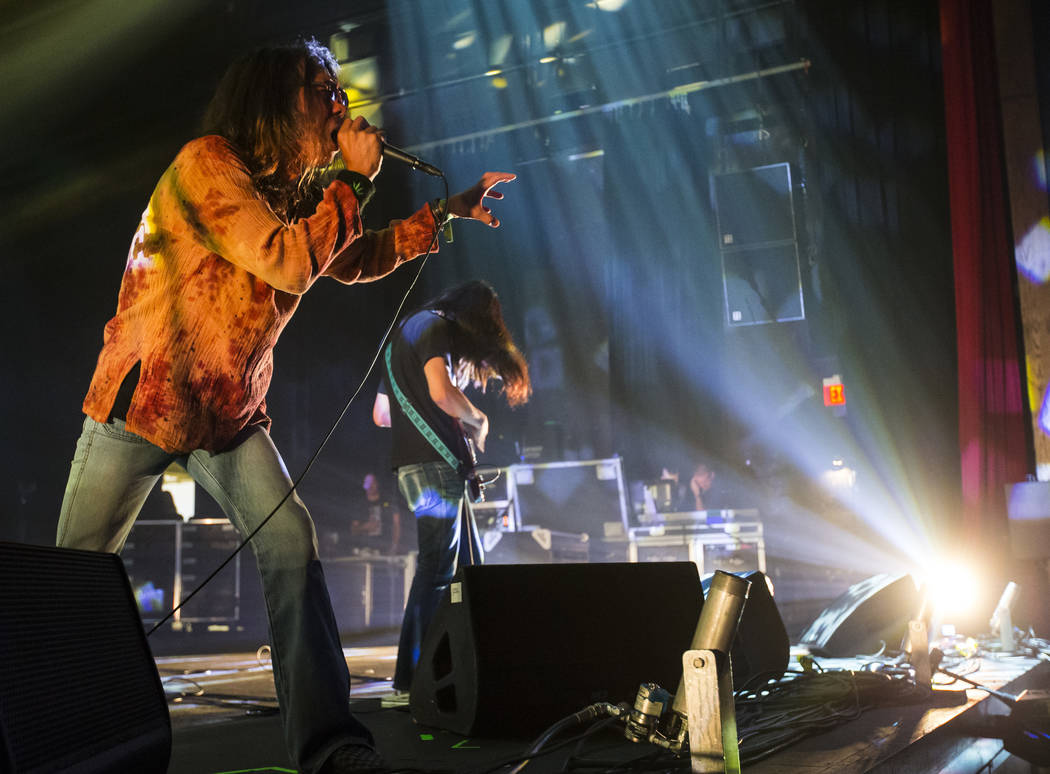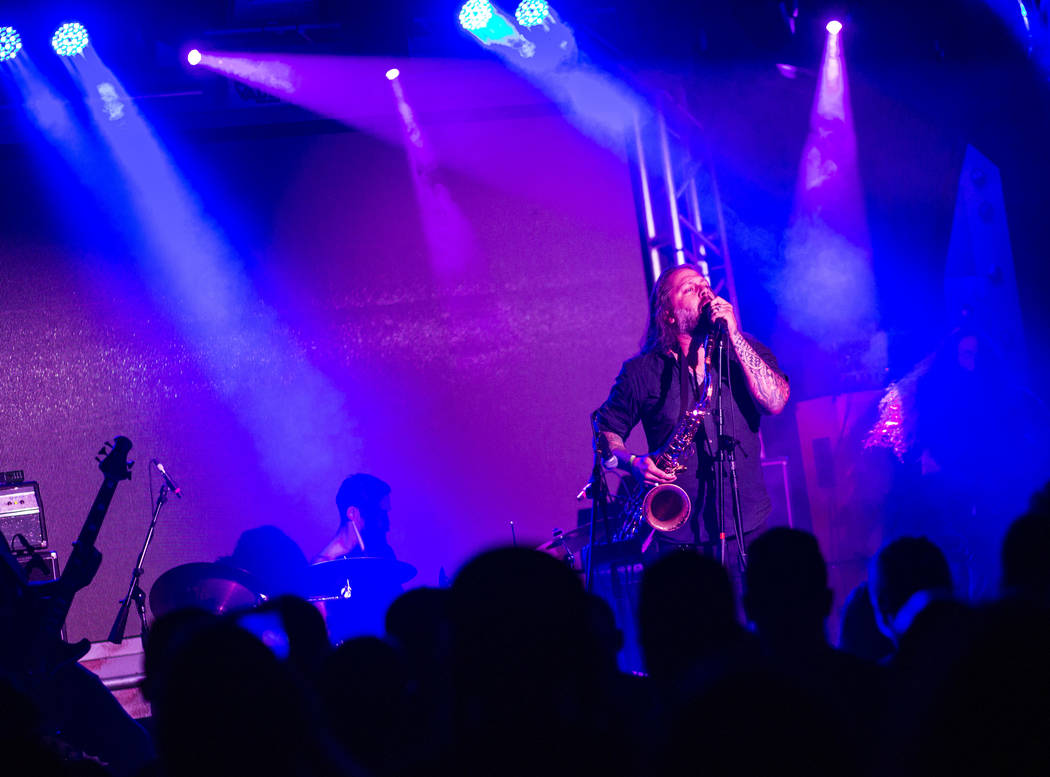 Some takeaways from Day One of Psycho Vegas 2018 at the Hard Rock Hotel. The heavy music fest continues through Sunday.
Are you ready to rumble?
His bass was slung as low as the frequencies emanating from it. The way that Church of Misery's Tatsu Mikami wore his instrument — dangling from his neck until it almost touched The Joint's stage — was a telling visual cue for how his playing exerts a serious downward pull on these Japanese doom lifers' boulder-heavy songbook, acting as a gravitational force of sorts.
Nearly 20 different members have come and gone in the band's 23-year-career, but Mikami has remained the sole constant through it all, and his Cliff Burton-esque playing is at the center of the band's dense, airless sound, which both lurches and swings, bullies and grooves.
Their songs are almost all about serial killers, voiced by frontman Hiroyuki Takano, whose phlegmatic vocals are suggestive of a chain-smoking Orc. But perhaps the most murderous of them all — in his own, less bloody way — was the dude menacing his four-string.
They love the '80s
All that was missing was an axe murder or two, maybe some soon-to-be imperiled teens making out in the woods, impervious to their inevitable filleting. Cheese-tacular '80s horror flicks — you know, the ones with all the fake blood and real gratuitous nudity — inevitably sprang to mind when Austin, Texas' Survive hit The Joint.
The synthwave quartet is best known for creating the theme to hit Netflix series "Stranger Things," so where does a guitar-less electronic music troupe fit in at a fest like Psycho Las Vegas? Well, the foursome proved themselves equally capable of constructing thick and towering walls of sound as plenty of their stage mates on Friday.
Their songs often percolated to life gradually, building momentum deliberately, meticulously, insistent keys and a throbbing digital beat providing the foundation upon which their sonic bulwarks were constructed. Within this framework, both moody melody and strafing noise were worked into songs that bleeped and concussed, entranced and thundered, recalling an era where Knight Rider chased down the bad guys and Alf scarfed cats.
High times
Matt Pike took a moment to stretch his fingers, pulling them back towards his over-worked knuckles. It was late in High on Fire's set at The Joint, and Pike's digits surely needed a break after meting out so many wrist-loosening power chords. Pike's playing seems less indebted to musical forebears like Black Sabbath riff wizard Tony Iommi than the blanket party scene from "Full Metal Jacket": He aims to bruise and bludgeon into submission, and he's remarkably adept at doing so.
When he dug into the strafing riffs of "Waste of Tiamat," to cite but one example, it was like the heavy metal equivalent of a blacksmith hammering a broadsword into shape, guitar in place of anvil. "Your lobotomy is here," Pike snarled during "Slave the Hive." Yeah, pretty much. When the band finished, Pike nodded at the crowd and smirked, looking like a fighter who's just sent his opponent to canvas, knowing that he's not getting up any time soon.
From Sweden with no love
Witchcraft get hexed. Or something like that. Because of visa issues, the Swedish hard rockers had to cancel their headlining performance at The Joint. Hard to fathom why it took until the afternoon of the day the band was scheduled to play for the news to be broken that they weren't going to be there. Surely this was known earlier than that.
Canada's Dopethrone also had to abort their Viva appearance for similar reasons, but their cancellation was announced weeks ago. That Witchcraft was among Friday's most anticipated draws harshed plenty a buzz. Still, fest organizers attempted to turn all those frowns upside down with the one, the only, Mr. I-Wear-My-Blue-Blockers-At-Night himself, Andrew Dice Clay.
The veteran comic/fingerless gloves advocate was initially supposed to perform at The Joint, but with only a few hundred people having stuck around for what was supposed to be a midnight set, his show was moved to the smaller Vinyl, where Dice has performed in the past. Cracking wise about mixed-gender bathrooms, the joys of Chick-Fil-A (or "chick filla," as Dice puts it) and having intimate relations with women whose appearance Dice likened to Shrek, the 60-year-old still proved himself capable of being to prudes what Raid is to roaches.
Five Friday highlights:
5. Best song of the day about getting a skull sent to you in the mail, only it's your skull …from the future!: Temple of Void's "The Gift" howled out at Vinyl during these doom-death brutes' excellent performance.
4. Seeing TheHellacopters frontman and former Entombed drummer Nicke Andersson behind the kit again with female-fronted Swedes Lucifer at The Joint.
3. Boris guitar heroine Wata soloing for days — nay! leap years — at The Joint.
2. Tinariwen's engrossing, one-of-a-kind exploration of the sounds of their native Mali at The Joint.
1. Rocket from the Crypt making waves at the Hard Rock pool in one of the best sets of the day.
Contact Jason Bracelin at jbracelin@reviewjournal.com or 702-383-0476. Follow @JasonBracelin on Twitter.