Rise Against ready to rebel at Hard Rock
December 2, 2011 - 2:00 am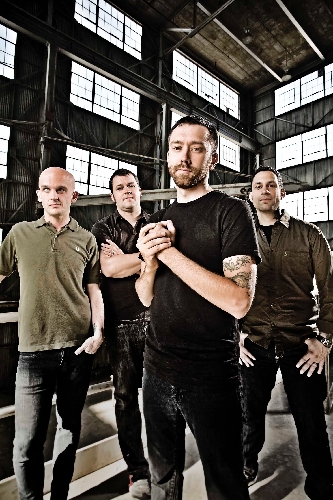 These are contentious times, what with the political divide in Congress, the Occupy Wall Street movement and let's not even get started on the "Real Housewives of Atlanta."
And the band that was born to soundtrack it all, Rise Against, seems like they were destined for this moment.
These dudes specialize in a radio-friendly rebelliousness greatly indebted to the melodic punk polemics of Bad Religion, but without as many four-syllable words.
Since forming in Chicago in the late '90s, the band has steadily taken its left-leaning, pro-animal rights ethos to the mainstream, resulting in a trio of gold records.
And they walk the walk, literally: The band has its own line of Vans Vegan shoes.
Their latest disc is dubbed "Endgame," but one gets the sense that in this quarrelsome day and age, it's still just the beginning for this bunch.
Contact reporter Jason Bracelin at jbracelin@ reviewjournal.com or 702-383-0476.
Preview
Rise Against
7 p.m. Thursday
The Joint at the Hard Rock, 4455 Paradise Road
$39.50 (693-5583)