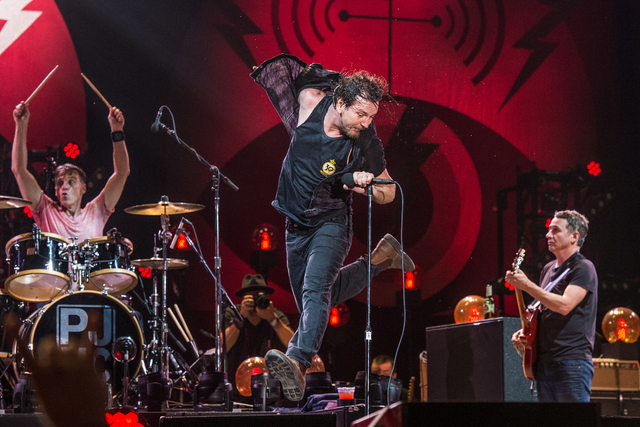 Let's hear it for Pearl Jam!
Or not.
The nominees for the Rock and Roll Hall of Fame's class of 2017 have been announced, a list that includes the aforementioned Seattle rockers, Janet Jackson, Depeche Mode, The J. Geils Band (Really?!) and 15 others.
From now until Dec. 5, fans can vote for their picks at https://www.rockhall.com/vote. The top five artists selected will be included on a fans ballot that will be counted among the other ballots cast by music industry professionals.
Here's my ballot:
Tupac Shakur. Easiest pick. A hip-hop titan, Shakur changed the game with in-your-face activism that he somehow got on to MTV and the commercial airwaves.
Bad Brains. Another no-Brainer (Get it!). One of the greatest punk bands of all time and maybe the greatest punk band live. Their influence is absurdly vast, from the Beastie Boys to Rage Against the Machine.
Kraftwerk. Like the Bad Brains, these German electronic music pioneers' influence is absolutely massive, running from hip-hop to pretty much all electronically based music, regardless of genre.
The Cars. One of the best ever power-pop bands who were consistently ahead of their time in terms of incorporating cutting-edge technology into their cutting-edge sound, The Cars' legacy carries on today in bands like The Killers. Heard of them?
The MC5. You could make the case that The MC5's initial run was too short to earn them a nod here. And you'd be wrong. Yeah, they put out but three albums in three years, from 1969 to 1971, but in doing so, these Motor City firebrands set the stage for punk rock in terms of both sound and unflinchingly defiant voice.
Read more from Jason Bracelin at reviewjournal.com. Contact him at jbracelin@reviewjournal.com and follow @JasonBracelin on Twitter.