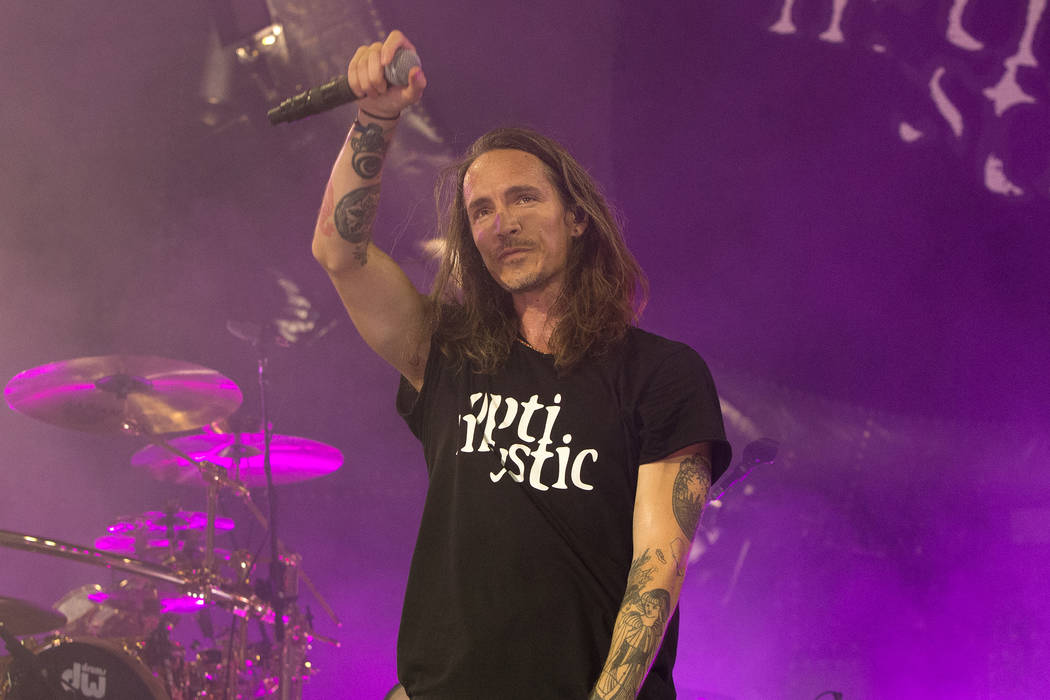 Incubus
Incubus has never really fit in anywhere except the crowded concert halls the band continues to pack 2½ decades into its career. Though it got lumped in with the nü metal hordes in the late '90s, Incubus was less testosterone-driven, with progressive leanings both musically and philosophically. What's more, its fan base has largely remained intact, with Incubus' most recent record, "8," again debuting inside the top five of the Billboard 200 album chart. The band returns to Vegas for a residency that was postponed last fall in the wake of the Route 91 tragedy. See Incubus at 9 p.m. Friday and Saturday (and March 30 and 31) at The Joint at the Hard Rock Hotel. Tickets are $50.50 to $176; call 702-693-5000.
Jeezy
It seldom snows in Vegas unless the Snowman is in town. That would be the nickname of Jeezy, earned by the stern-voiced MC back when he was a cocaine-slinging youth. Those days are long gone: Nowadays Jeezy peddles in top 10 records, his latest disc, "Pressure," his ninth to reach that status. See Jeezy at 8 p.m. Thursday at the House of Blues at Mandalay Bay. Tickets are $39.50 to $55; call 702-632-7600.
The Lillingtons
After more than a decade between records, Wyoming-based pop punks The Lillingtons returned in 2017 with "Stella Sapiente," which features the year's catchiest, Ramones-iest jam about being plagued by bug nightmares. See them at 8 p.m. Saturday at Beauty Bar. Tickets are $13.50 in advance, $16 at the door; call 702-598-3757.
Silverstein
"The Giving Tree" gives good screamo, as these Canadian post-hardcore stalwarts continue to demonstrate, their moniker a tribute to celebrated children's author Shel Silverstein. Pro tip: "Don't Bump the Glump" in the pit at 8 p.m. Saturday at Vinyl at the Hard Rock Hotel. Tickets are $19 to $36; call 702-693-5000.
U.S. Bombs
Back in the '70s, Duane Peters was one of the first skateboarding pros to go punk rock in both style and attitude, cementing a symbiotic relationship that continues to this day. It was only a matter of time then (1993, to be exact) before Peters founded his own street punk band, U.S. Bombs, who've been detonating dive bars ever since. See them at 8 p.m. Friday at — where else? — the Dive Bar. Tickets are $12; call 702-586-3483.