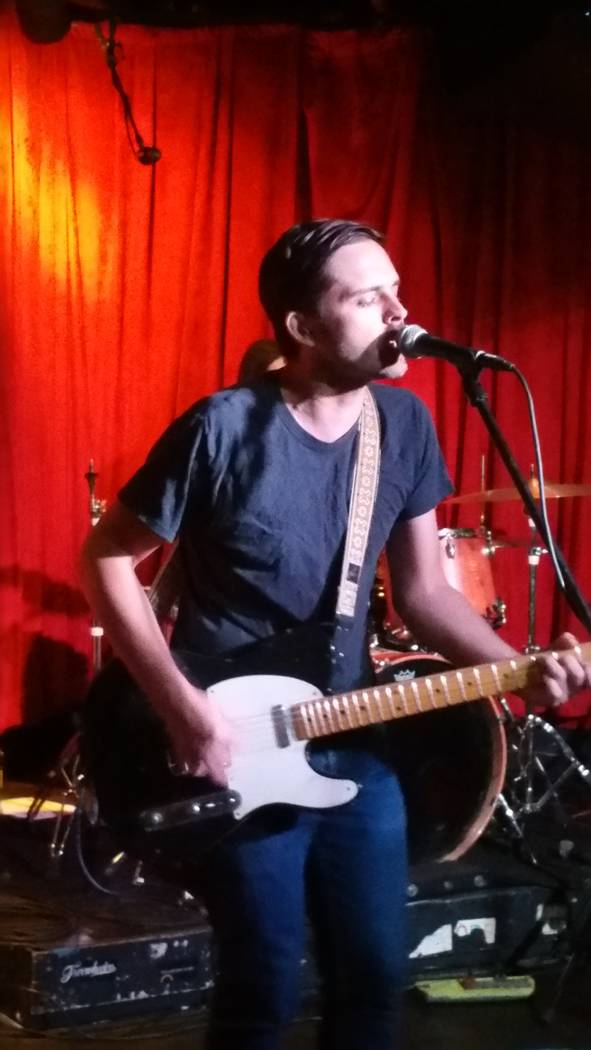 NASHVILLE, Tenn. — The man on stage kicks loss in the teeth, abetted by guitar in place of shoelaces.
A velvet painting of John Travolta, suspended from the ceiling horizontally, gazes down at longtime Las Vegan Jack Evan Johnson as he pistons himself into the foot-high stage at The 5 Spot, an East Nashville dive whose walls are brightened by framed Butthole Surfers and Willie Nelson LPs, among others, underscoring the range of sounds that emanate from this small, dark room.
"Come on down to my house," Johnson howls, lending the Tom Petty rarity of the same name some viper-worthy bite. "I'll bet your (backside) you have a real good time."
It's been a little over a week since Petty's death the day after the Route 91 tragedy.
The loss of life in both instances hit this city predictably hard, and for a Vegas expat like Johnson, it's all been especially difficult to process, as he sees the emotional toll it's taken on each city from a deeply personal perspective.
"I didn't look at it as a Nashville guy," Johnson says of the Route 91 shooting, taking in the crisp evening air on the club's patio prior to his performance. "I lived in Vegas for 30 years and Nashville for two. But it was really cool to see Nashville artists — and people all over the country — voice their support for Las Vegas, because Las Vegas is traditionally a place that a lot of people have problems with for moral reasons or they just don't understand what it's like if you live there."
Johnson was attending a friend's wedding in Palm Springs, California, when the Route 91 massacre took place, awakening Monday morning to a flurry of inquiries from folks in his adopted hometown wondering if he was OK.
"Nashville's a couple hours ahead of Las Vegas, so the first people who were waking up Monday morning and texting me were Nashville people," he says. "It just kind of knocks the wind out of you. It's the worst thing that ever happened in Las Vegas in my lifetime. I think everybody feels the same way."
Tragedy has a way of bridging divides, dark times shedding light on the way people can unite to confront grief communally.
For Johnson, the awful events of Oct. 1 catalyzed a powerful, poignant aftermath.
"Trying to look on the bright side of things, I think it gave the rest of the world the opportunity to see Las Vegas in the way that locals know," he says. "The way the town came together wasn't surprising, but it was still impressive."
Shortly thereafter, Johnson, guitar in hand, leads his band in a fierce set of punked-up Americana shot through a garage rock filter.
"Long road, take me home," he sings at one point, eyes clamped shut, throttle wide open on the tune in question.
"I think everybody at that festival would have wanted us to keep rockin' " Johnson observed earlier. "So that's what I'll do."
Contact Jason Bracelin at jbracelin@reviewjournal.com or 702-383-0476. Follow @JasonBracelin on Twitter.